About
Who We Are
At St. Thomas Aquinas College, we dare you to imagine all that you can accomplish—in your career and beyond. Through personalized study and experiential learning, discover what matters most to you. In a community dedicated to each student's success, tap into your one-of-a-kind possibilities and ignite the passion to achieve your goals.
We take your education seriously here. Choose from over 100 programs through our four schools — the School of Arts & Social Sciences, the School of Business, the School of Education, the School of STEM — each providing individualized attention in a caring environment. Our expert faculty will guide you to reach for more, to achieve more, and imagine the difference you can make in the world.
At A Glance

100+
Programs of study in 4 Academic Schools

45 minutes
From the Heart of Manhattan

97%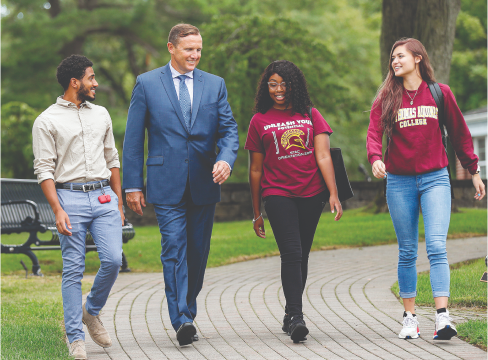 Meet President Daly
As a passionate educator and a mission-focused leader, Ken Daly is the ninth president of St. Thomas Aquinas College. President Daly brings more than 30 years of strategic leadership and fundraising to his role and enjoys being an active part of the campus community.
"My professors have all contributed to my growth as a student and as a person. Their classes challenged me, and they also changed me."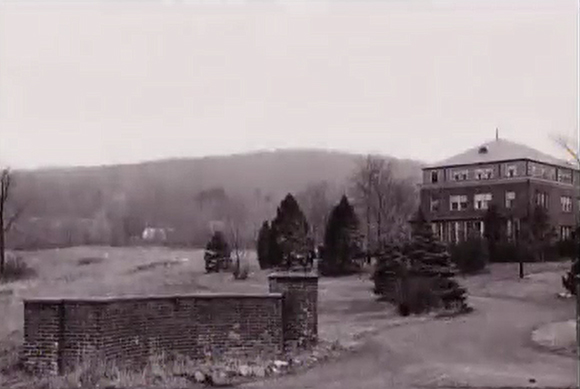 Our History
St. Thomas Aquinas College was founded in 1952 by the Dominican Sisters of Sparkill as a teaching college. Named after the Dominican scholar and teacher, St. Thomas Aquinas, the College's original mission was focused on developing future teachers. Today, St. Thomas Aquinas College offers over 100 majors, minors, and specializations in the School of Arts & Social Sciences, the School of Business, the School of Education, and the School of STEM to a diverse student body of approximately 2,000 full and part-time students.
An Incredible Location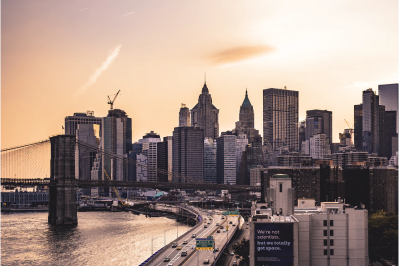 15 miles north of New York City
College life this close to one of the planet's most cultured cities can't be beat. Experience world-class museums, theater, athletics, concerts and much more in NYC.

From day one, you'll be warmly welcomed onto St. Thomas Aquinas College grounds. Our 76-acre campus is surrounded by breathtaking scenery where students enjoy hiking, biking, kayaking and more. We're confident you'll feel at home right away in our supportive community nestled in the beautiful Hudson Valley.
Campus Initiatives
At St. Thomas Aquinas College, one of our passions as a community is a dedication to social justice, diversity, and accessible education. Learn more about practical steps we take to help further a more equitable world for all.