Rent Our Space
Beauty and convenience combine to make St. Thomas Aquinas College the perfect venue for your next event, corporate retreat, or film/commercial production. Our walkable 72-acre campus is located only 20 miles from New York City in Rockland County, offering both the proximity and outstanding location to fit your needs.
We are the ideal location for:
Meetings and Conferences
Film and Commercial Productions
Corporate Retreats
Performances
Athletic Events
Our campus has been featured in many film productions, as we offer the ideal blend of classic collegiate and modern architecture with breathtakingly beautiful open spaces. We also have the space needed for your crew and production needs.
Our Event Specialists can help you handle all the details that create great gatherings. From catering to audio-visuals, guest services and accommodations, we have the in-house support or perfect vendor to meet your needs. We offer free Wi-Fi and free and convenient parking. Please use the navigation menu to explore our popular on-campus spaces.
Please fill out and submit the Event Space Request Form when ready to reserve space on our campus.
For more information, please contact us for a personal appointment:
Norman Huling | eventmanagement@stac.edu | 845.398.4068
Available Spaces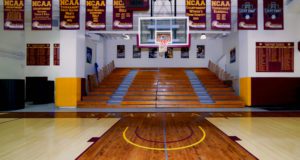 The Aquinas Hall Gymnasium can be utilized as a hub for athletics, intramural and club sports, and/or a large gathering space, or area for filming.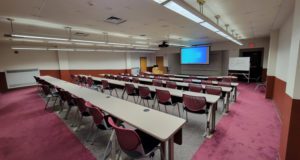 Our state-of-the-art classrooms include science labs, Mac labs, lecture halls, computer spaces, and feature ample seating.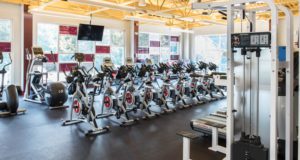 The Kraus Fitness Center has state-of-the-art equipment, including cardio machines with advanced training technology, and also houses locker rooms.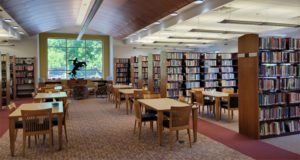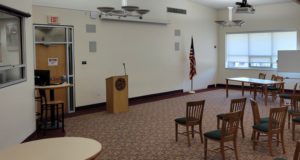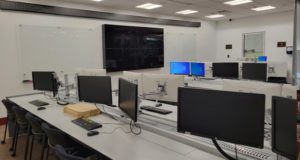 Our campus library offers many unique spaces to hold events or meetings. Including a state-of-the-art Bloomberg Lab, classic library stacks, computer areas, private seating, and open study space, the Library is perfect for presentations and guest speaker events.
Maximum Capacity: 215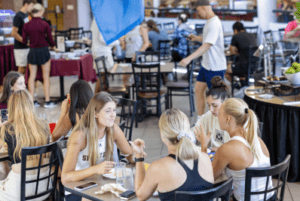 The McNelis Commons Dining Hall holds a large capacity of visitors for all meals, and features a commercial kitchen area, salad and food bars, ample seating, as well as a television and couches. The Dining Hall building also houses a private dining room which functions as a medium-sized meeting space with a large table and accompanying office chairs, television, and ample counter space.
Maximum Capacity: 215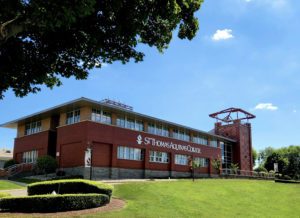 Costello Hall, our main science building with biology, chemistry, forensic science, and physics labs, and including our brand new Joseph and Mary Ann Mattone and Family Advanced STEM and Microscopy Classroom, is a second home for many of our science students.
Our beautiful campus features peaceful gardens, large open spaces, level grassy areas, and parking lots to host film crews, large-scale outdoor events, and more.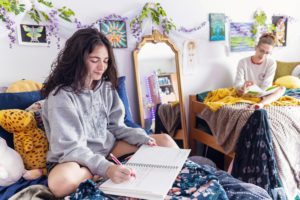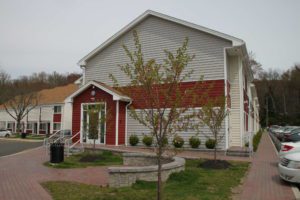 Fitzpatrick Village – The new Fitzpatrick Village 500 residential suites feature modern two-person bedrooms for 72 students with a large common area on each of its two floors. Additional suites in the Village house spacious common area rooms with two bedrooms per unit, with private bathroom spaces.
McNelis Commons – McNelis Commons residential suites have two spacious suites per unit, as well as common area and bathroom spaces.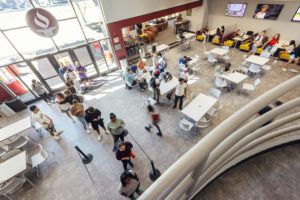 Completely renovated in 2021, the two-level campus student center features spacious indoor seating areas separated into four quadrants.
A grille for dining, billiards tables, televisions, tall ceilings, and more are on the lower level. In addition, the lower level flows into an outdoor patio event space.
The upper level houses the Career Services Center, which is outfitted with modern offices, a large common area, conference room, private rooms for interviews/meetings, as well as a presentation area.
Maximum Capacity: 110 (or 245 for special events)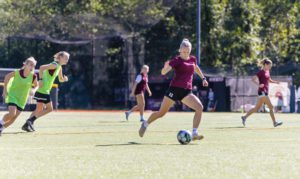 Our Spartan Athletic Complex boasts a spacious field used for various athletic teams as well as a softball field. Adjacent to the main campus, these areas may be utilized for outdoor events, film production, and more.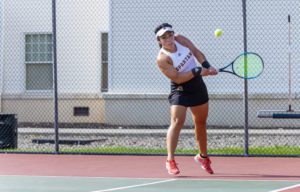 Our tennis courts are located at the main entrance of our campus, allowing for easy access from our main parking lot and Fitzpatrick Village Residence Hall areas.