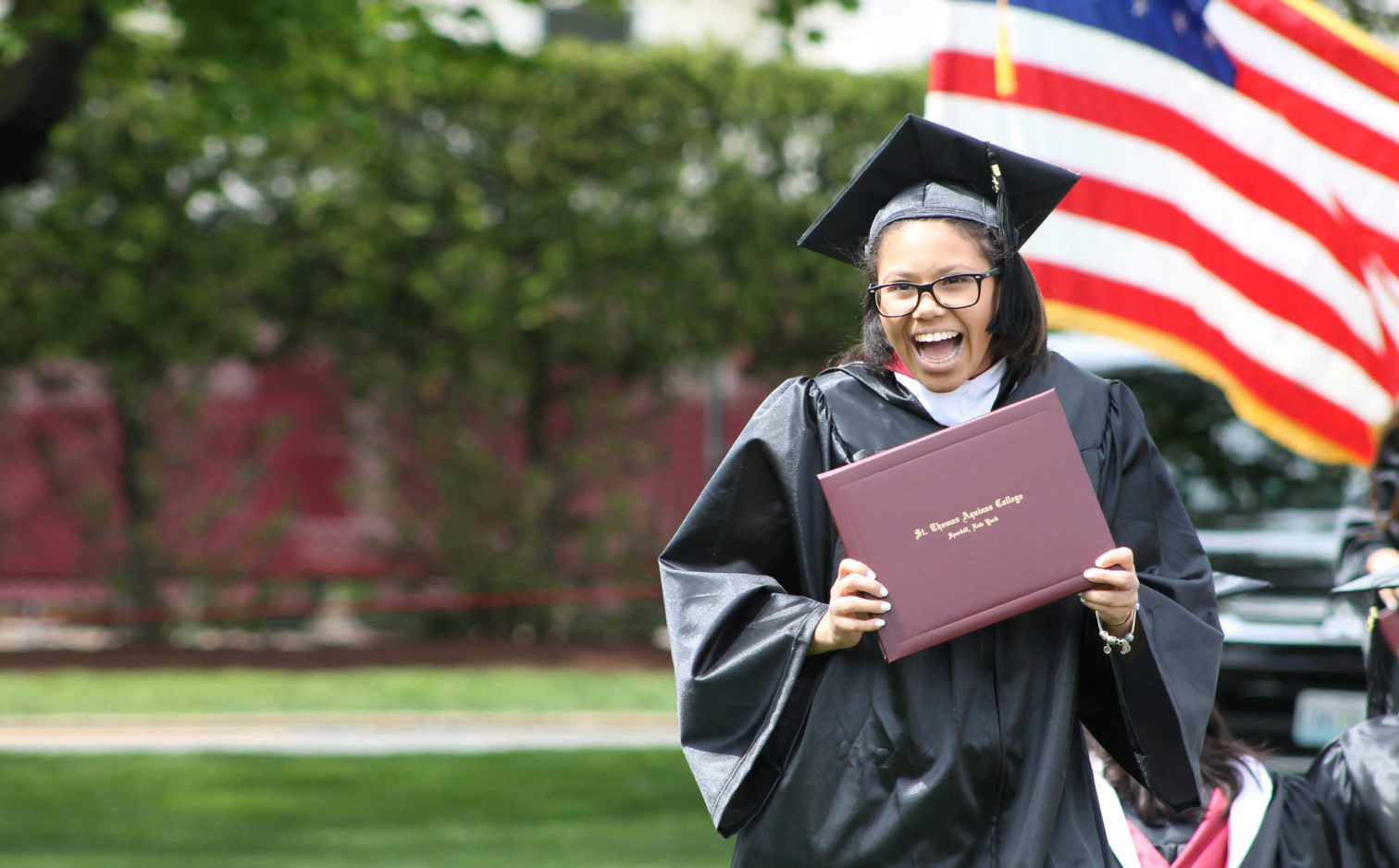 Participate in Programs
There's something for everyone at St. Thomas Aquinas. A variety of programs on campus can thrive throughout your college experience.
Find your fit as a:
Goal-oriented, self-motivated student with a disability in the Pathways Program.
Passionate scholar who wants to develop intellectual independence in the Honors Program.
Student who is facing economic and academic barriers to education in the HEOP Program.
Connect to Your Career
At St. Thomas Aquinas, we support each student in identifying and reaching their individual career goals. The Career Center helps upcoming graduates prepare to find their ideal first job after completing their degree program. The Center offers mock interviews, internship workshops, and assistance with resumé writing.