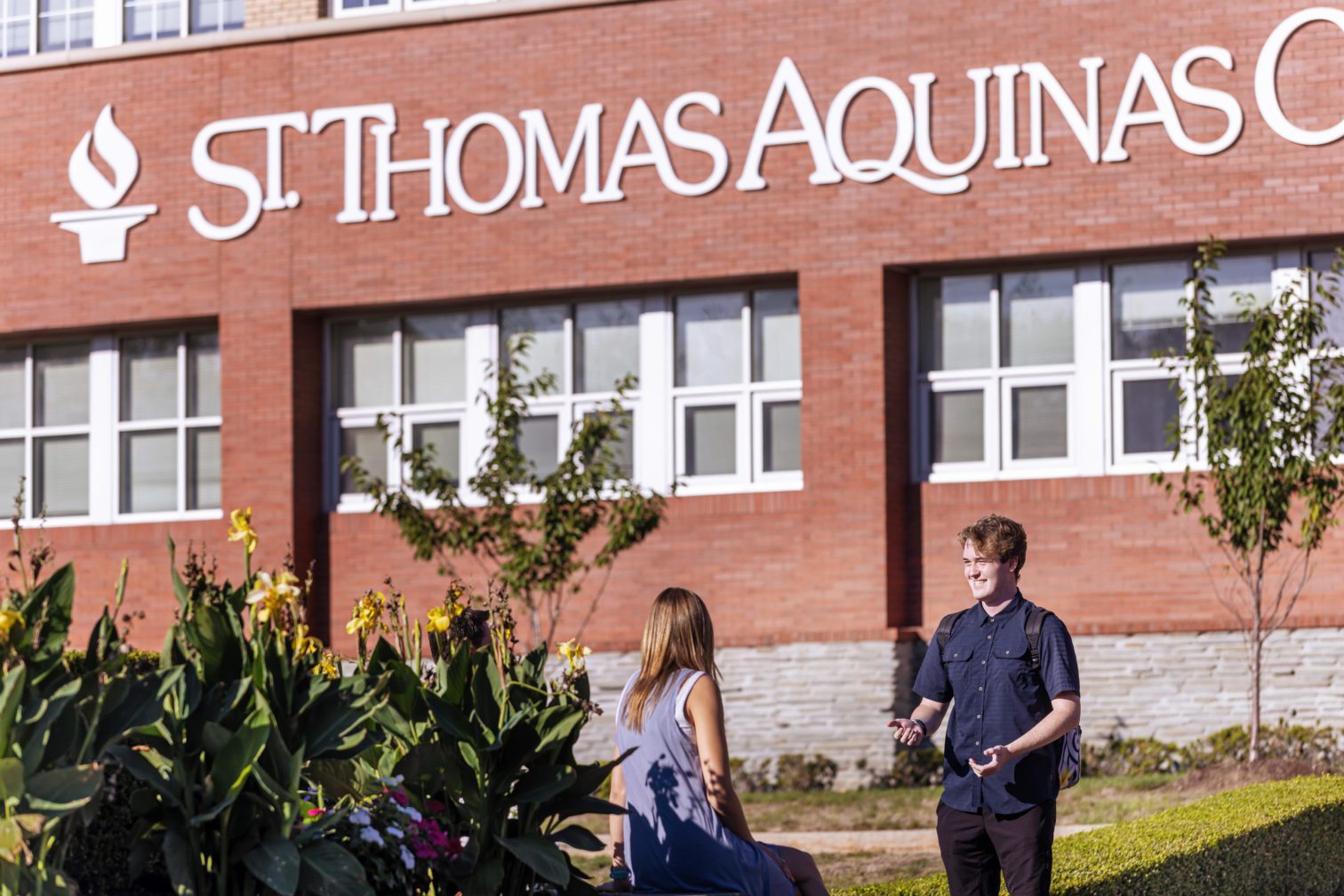 Transfer Info Sessions
Join us for our virtual Transfer Info Session, where you will get to speak with Admissions and Student Financial Services team members and learn about your options. We'll give you a roadmap detailing courses you'll need to complete to earn your degree at St. Thomas Aquinas College.
Review the Requirements
St. Thomas Aquinas offers rolling admissions to transfer students. In order to apply, you will need to submit the following:
A completed application
Official transcripts from all colleges/universities you attended, including your current institution. Please have the transcripts sent by the issuing institution directly to the Admissions Office (unofficial transcripts are useful for initial review only). Be sure to include your courses in progress as well.
An official high school transcript or GED report.
Upon receiving all of the required materials, we will notify you of an admissions decision within two weeks. We will simultaneously determine your eligibility for transfer scholarships ranging from $5,000 to a half-tuition scholarship for Phi Theta Kappa (PTK) members. Upon acceptance, we will connect you with an academic advisor who will guide you through determining your course schedule.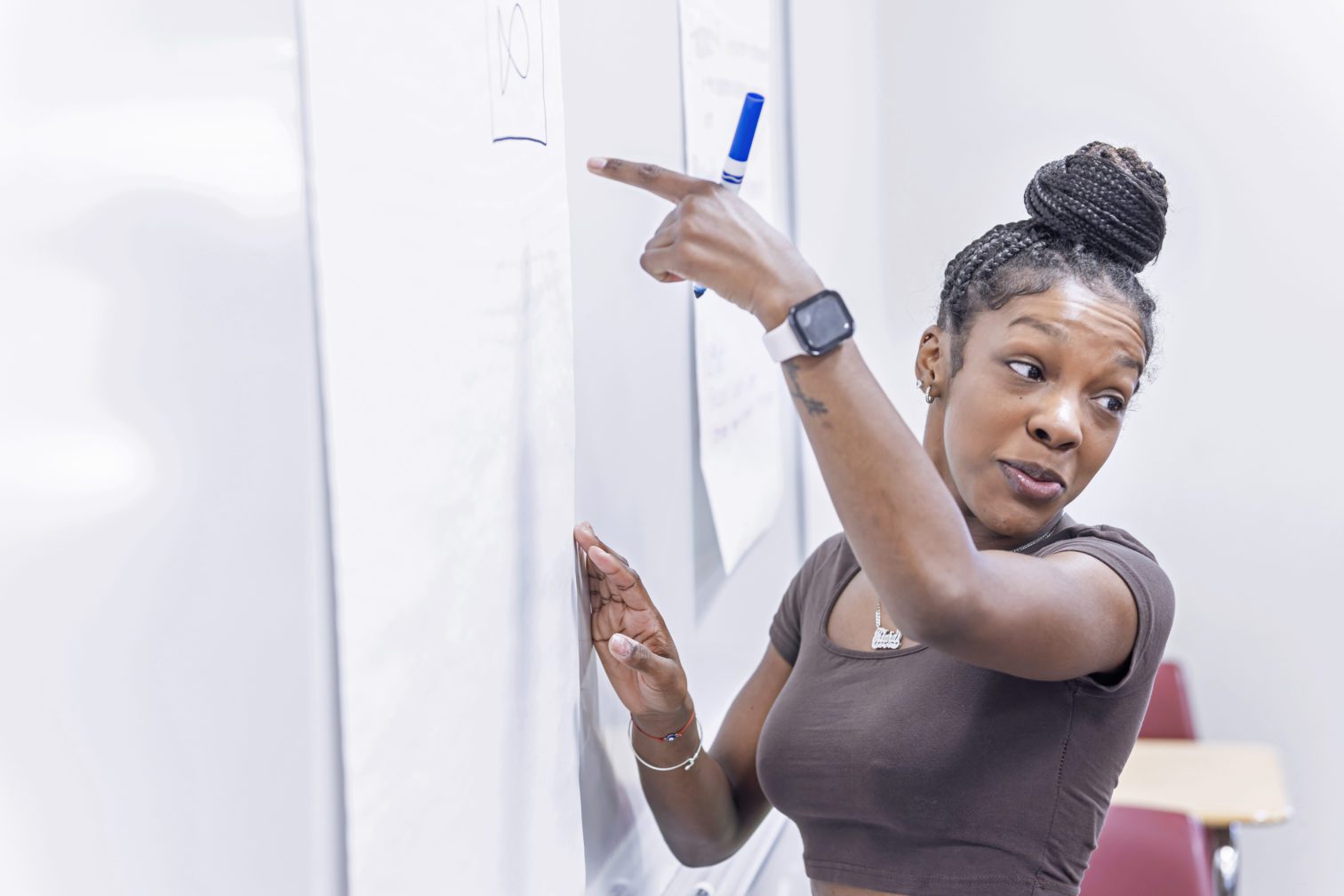 take a look
Transfer Programs and Scholarships
St. Thomas Aquinas empowers transfer students to succeed through several partnerships with fellow academic institutions, access to scholarships, and our signature Bridge2Teaching program. The following are just some of the transfer pathways students may take. Discover more of the opportunities available by emailing jgallagh@stac.edu.
Students with a 3.5 cumulative GPA are eligible for a scholarship worth 50% of their tuition if they are members of this national honor society for community college students and maintain their high academic standard. Please note some college chapters have raised their minimum GPA requirement, check with your chapter adviser.
*If a transfer student attended more than one college, the transfer GPA is taken from the college with the most transferable credits. PTK status will remain the same despite attending another college.
Students in the SUNY Orange Honors Program or Rockland Community College (RCC) Honors Program may be eligible to transfer into the St. Thomas Aquinas Honors Program. Interested students must meet all SUNY Orange or RCC Honors Program requirements, including holding a 3.6 GPA, and must apply to St.Thomas Aquinas to be admitted into its Honors Program.
If accepted into the Honors Program, full-time students are eligible to receive up to a $30,000 scholarship per academic year as well as the opportunity to study at Oxford University in the summer between their junior and senior years, with all academic expenses paid. The St. Thomas Aquinas Honors program also features required experiential learning and internship experiences.
B.S. in Educational Educational Studies degree program can be simultaneously accepted into the Master of Science in Teaching (MST) program.
Applicants who have earned a cumulative GPA of at least a 3.0 will be granted joint admission to both programs. Applicants with a slightly lower GPA (2.7 and above) will be accepted to the B.S. Educational Studies and will have conditional acceptance into the MST Program. Students can start the program in the fall or spring. Once students complete their B.S. in Educational Studies, they are given advanced standing in the graduate MST program.