LEADERSHIP
CHAIR
Mr. Dominic F. D'Adamo
VICE CHAIRS
Dr. Jack Kopnisky
Ms. Irene Pappas
SECRETARY
Mrs. Virginia Ripp, '73
---
TRUSTEES
Ms. Alexa Bisignano
Mrs. Janet E. Charles, Esq.
Ms. Maureen R. Coen, Esq.
Dr. Lanny S. Cohen
Mr. Kenneth D. Daly
Ms. Natasha Deschene
Dr. Hasan Dewan
Ms. Mary L. Duffy
Dr. Susan Dunn, O.P.
Sr. Irene Ellis, O.P.
Mr. Paul C. Fitzpatrick
Dr. James J. Freeman, Jr., Esq.
Ms. Nydia Gaffey
Br. Michael J. Harlan, OFM
Mr. Patrick Loftus, Esq.
Mr. William Madden
Dr. Charles J. Maikish, Esq.
Mr. Anthony Mattia
Mr. James McCue
Dr. James Mooney
Sr. Nancy Richter, O.P.
Mr. Daniel Rifkin
Sr. Margaret M. Sweeney, O.P.
Mr. William Trust
Mr. Peter Unanue
---
TRUSTEES EMERITI
Dr. Frank J. Borelli, Sr.
Dr. James G. Costello
Dr. John J. Ferguson, Esq.
Mr. John D. Kerin
Dr. William M. Mooney
Dr. Patricia A. Murphy
Mr. Patrick O'Malley
Dr. Donald J. Riley
---
PRESIDENT EMERITA
Dr. Margaret M. Fitzpatrick, S.C.
Dr. Michael DiBartolomeo, Ed.D., Vice President for Enrollment Management
Dr. DiBartolomeo joined the College in 2017. He is responsible for all enrollment strategies at the undergraduate and graduate level, supervises the office of campus communications and marketing; admissions; financial aid; international students; high school programs; and degree programs for active duty military personnel and veterans. He works with the Deans of the four Schools as well as the Director of the Honors Program; the HEOP program; and the Pathways Program on strategies to grow student enrollment.
---
Joseph Donini, M.B.A., Treasurer and Vice President of Administration & Finance
Mr. Donini joined St. Thomas Aquinas in 2006 as Vice President of Administration. He was subsequently promoted to Treasurer and Vice President of Administration & Finance in 2010. In this role, Mr. Donini is Chief Financial Officer responsible for financial management, budget, banking and investment, risk management, business services and financial aspects of auxiliary enterprises. He oversees the activities of the Business Office and Human Resources. Mr. Donini is also a senior administrative official responsible for construction, rehabilitation and maintenance of physical plant facilities, and management and implementation of the college's facilities master plan. In addition, Mr. Donini oversees Information Technology and has met the challenge of keeping STAC on the cutting edge in an ever-changing environment.
---
Mr. Thomas Flood, Vice President of Institutional Advancement
Mr. Flood joins us with over 30 years of college, high school, and Catholic fundraising experience. Mr. Flood has always focused his initiatives on the life-changing gift of education: "There is only one thing better than receiving the gift of education, and that is giving it. I am looking forward to the opportunity of dreaming and working together on how we collectively can help the College expand its reach and impact, building more hope for the tomorrows to come for individuals and families who attend and are served by St. Thomas Aquinas College." Mr. Flood looks forward to working across campus with other departments to grow philanthropic partnerships, raise awareness, and open the doors of access and opportunity for those we serve today, tomorrow, and for many years to come.
---
Robert D. Murray, Ph.D., Provost & Vice President of Academic Affairs
Before becoming Provost, Dr. Murray served as the Dean of the School of Arts and Social Sciences and, prior to that, as Chair of the Division of Humanities; in addition, he holds the rank of Professor of English at the College. He also served as Director of the Writing Program. Dr. Murray joined the faculty of St. Thomas Aquinas College in 1998 after teaching at the Virginia Military Institute, Princeton University, and Rutgers University. He received his Ph.D. in English from Rutgers University.
Dr. Murray's areas of research include 19th Century American Literature, especially the work of Nathaniel Hawthorne, as well as literary realism and naturalism and African-American literature. He has published work on composition theory, specifically on the topic of race and asymmetrical power relationships within the context of a college classroom.
---
Mr. Kevin A. Nesbitt, Vice President and Dean of Student Development
​Kevin joins the STAC family with over 20 years of experience in Higher Education with a wide range of experiences in Student Success and Engagement, focused on creating inclusive environments for students with close working relationships and support from faculty, staff, and alum
The President's Council is a dynamic and talented group of alumni, business professionals, and community leaders who provide thoughtful counsel and leadership to help the College fulfill its educational mission.
Kenneth D. Daly, President
Michael J. Monahan '74 – Co-Chair
Stephanie Paulmeno '80 – Co-Chair
MEMBERS
Vincent Abbatecola, Abbey Ice & Spring Water
Jordan Baker-Kilner, Room For Thought
Amanda Bartlett, Esq.
Michael Beckerle, Beckerle Lumber Co.
Courtney Boniface, Esq., Cane & Boniface, P.C.
Frank Borelli, Jr., The Ducey Agency
John Carroll, Merrill Lynch Wealth Management
Daniel Castrillon, Scirocco Financial Group
Greg Chimenti, Merrill Lynch Wealth Management
Melissa Cobuzzi, M & R Energy Resources
Brian Condon, Esq., Condon & Associates PLLC
Robert Conenello, DPM, FACFAS, Orangetown Podiatry
Stephen DeGroat '76, County of Rockland
Vincent DeLucia '87, Sterling National Bank
Lynn M. Donovan-Krakaur '78, MBA, Montefiore: The University Hospital for Albert Einstein College of Medicine
Barry Dorfman, LUTCF, Robert Alan Agency
Joanne Favata '81, Ramapo College
Tammy D. Felton, State Farm Insurance
Manuel Fernandes
Dr. Margaret M. Fitzpatrick, S.C., President Emerita, St. Thomas Aquinas College
Sam Fratto, I.B.E.W Local Union 363
James Hanley '79
Br. Michael J. Harlan, OFM, '78
Donald Hazelton, Esq.
Dr. Susan Loew Heiferman '69
Jonathan S. Kaufman, Academic Federal Credit Union
Kathleen Kennedy '88, Imagine Properties
Kevin Kilner, Relentless, Inc.
George Kopac
Kathyanne Kopac-Cook '14, HOF 2016
Philip Liebman, Vistage Int. & Strat 4
Bill Madden '81, Veolia
Marie Manning
Mary Ann Mattone
Michael Monahan '74, GE Healthcare
Samuel Mufson '89, DMD, Chestnut Ridge Dental Assoc.
Matthew Nolfo, MSCI
Rudy Nolfo, Worldwide Flight Services
Michael Nugent '86, CPA, Kleinberg & Nugent, CPAs
Daniel O'Kane, Jr. '79, Hudson Valley Security and Data
Stephanie Paulmeno '80, MS, RN, NHA, CDP, Global Health Systems Consultants, LLC
Howard Pierson
Marsha Rand, Better Homes & Gardens Rand Realty
Margaret Raso '82
Dr. Robert Schelin, STAC
James Schneider '86, KPMG
Leslie Skae
Kate Torpey
Peter Unanue '90, GOYA Foods
Barbara Wallenstein '90, All-State Exterminating
Rosemarie Werner, Werner Constructi
PresidentIAL Publications
Cultivating Greatness Podcast Series. The podcast hosted by Leadership Coach Deb Hordon shares President Daly's inspiring story – and roadmap – for aligning your work with your purpose and mission in life. Listen Here
PLEXUSS Presidential Podcast Series. President Daly and the host discussed a variety of topics related to Higher Education as well as STAC's recent successes and current news. Listen Here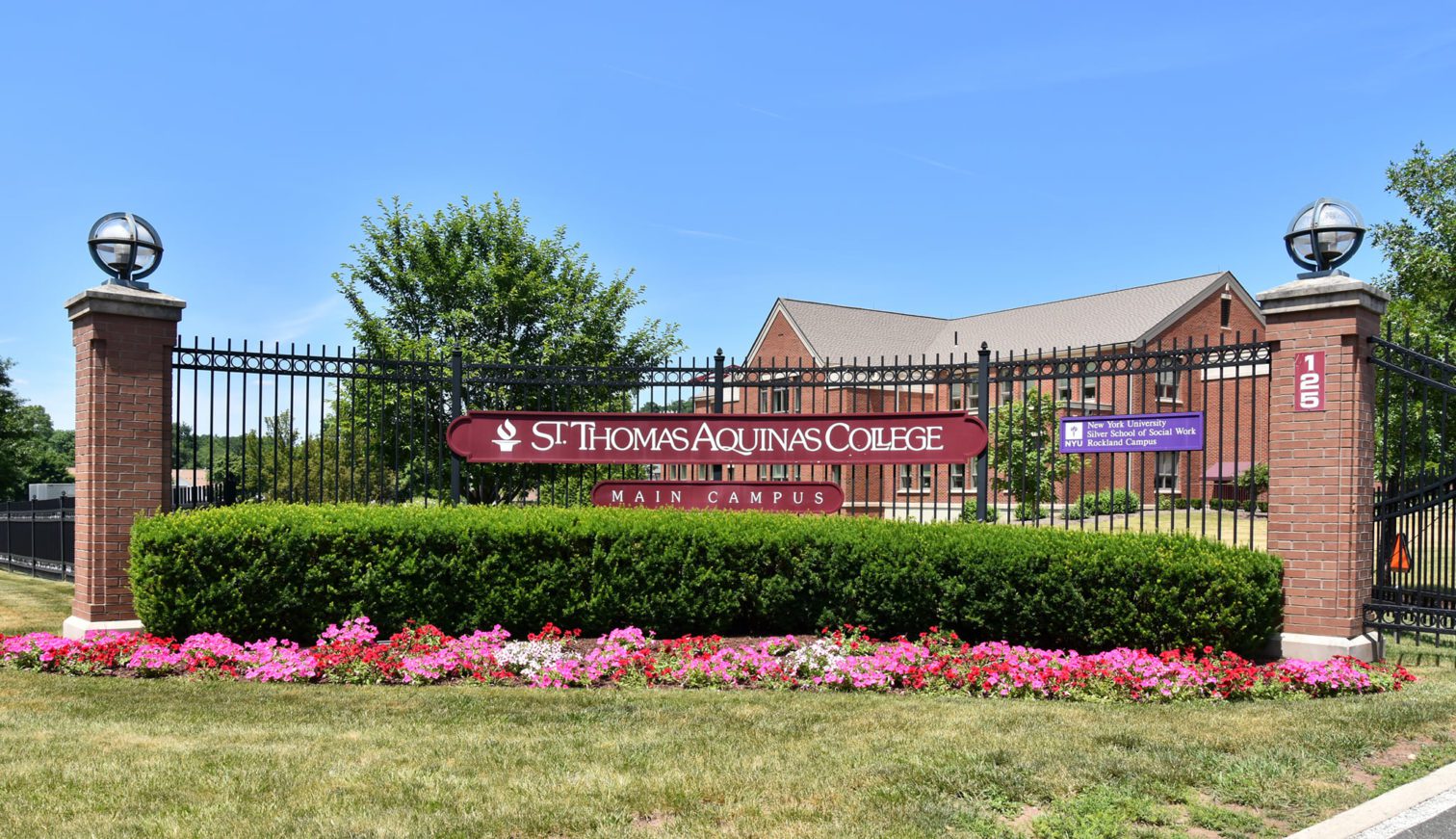 HiSToRY OF
PRESIDENTS
Mary Beatrice Murphy, O.P., 1952-1954
Mary Kevin Sullivan, O.P., 1954-1966
Evangelist Marie Naughton, O.P., Ph.D., 1966-1967
Mary Lucille Collins, O.P., Ph.D., 1967-1970
Mary Ann Biller, O.P., Ph.D., 1970-1974
Donald T. McNelis, Ed.D., 1974-1995
Patricia Ann Reilly, O.P. Interim President, 1988-1989
Margaret Mary Fitzpatrick, S.C, Ed.D., 1995-2020
Kenneth D. Daly, Current President, 2020-present