Adolescence Education, Grades 7-12
Enriching young minds through education is one of the most important contributions you can make to society and to future generations. As a teacher, you will inspire children and open doors through which they will discover their own identities, gifts, and passions. Your choice to pursue a life of service will be meaningful and life-changing for the students whose lives you touch.
Ignite your future in the adolescence education program at St. Thomas Aquinas College and earn your bachelor's degree in English, mathematics, social science, or Spanish and complete the requirements for teaching certification in grades 7-12. If teaching science is your passion, choose our integrated dual-degree program offered in partnership with our School of STEM and earn a bachelor's degree in biology, chemistry, or physics along with a master's degree in teaching in just five years.
Our faculty of experts will challenge you to develop the knowledge and skills to teach students through a vast array of courses and many exciting field experiences. Learn to create inclusive learning environments where diverse students will flourish, and build a complete portfolio of teaching strategies to spark your students' curiosity and lifelong love of learning.
At a glance
Undergraduate Major
BA/BS
4 years
Main campus
Only at St. Thomas Aquinas College

Ignite Your Career With Experiential Learning
Our program offers many opportunities to gain hours of valuable experience working with students in the classroom setting. Many students work in summer programs with middle and secondary students and conduct research with faculty mentors. The School of Education partners closely with local districts, opening a gateway for field experiences, internships, supervised student teaching, and employment opportunities upon graduation.

Career Preparation & Mentoring
St. Thomas Aquinas College was founded as a teacher's college. We have a long legacy of preparing knowledgeable, caring educators who are passionate about learning, teaching, and making a difference in the world, one student at a time.
Our faculty of experts are set on your success. We will guide you through your college years so you can achieve your full potential and enjoy a rewarding, meaningful career in adolescence education.
Featured Courses
Adolescent Psychology
Adolescence is a transformative and complex life stage. This course examines the physical, cognitive, social, and emotional growth and development of adolescence, relationships with family, peers, and society, and challenges children experience in today's world.
Issues in Education
What is the true role of education in our society? Study its history and the philosophy behind it, sociological factors that impact equal opportunity to education, and diverse student populations. 
Seminar on Reflective Teaching
Make the most of your student teaching experience in this concurrent seminar that covers various issues and challenges that arise on the job as an educator, including conflict resolution, parent involvement, and physical and mental health in youth, among others. Empower yourself for success in sessions on the hiring process, portfolio presentation, and resources for professional development.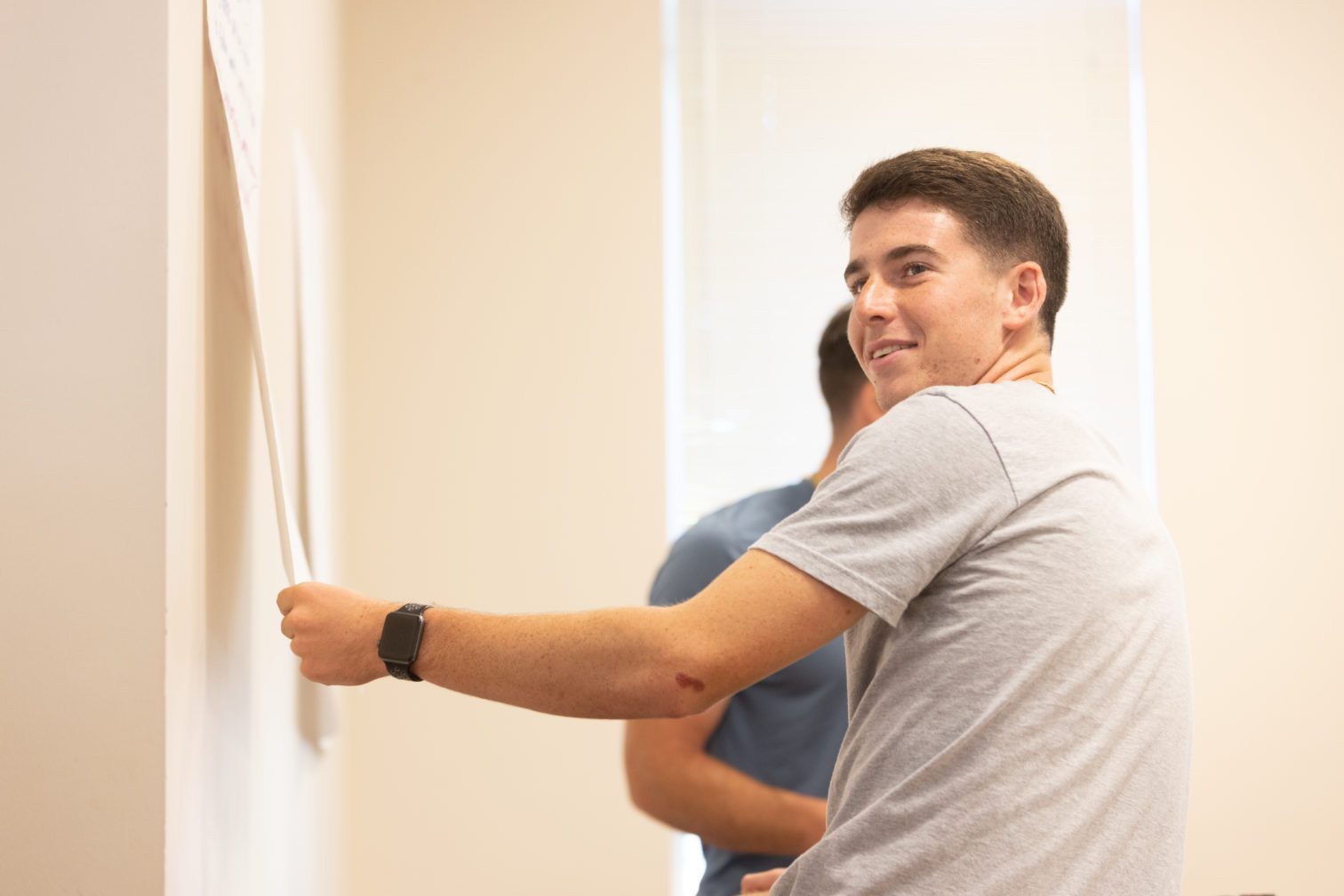 Career Options
A degree in adolescence education, 7-12 will prepare you to succeed in graduate programs and careers in these areas of education:
Adolescence Education
Special Education
Literacy
Our adolescent education students intern and find full-time employment at many school districts and education systems throughout New York and New Jersey, including:
Clarkstown North/South High Schools
North Rockland High School
Tappan Zee High School
Pearl River High School
Monroe-Woodbury High School
Spring Valley High School
Suffern High School
Edison Intermediate School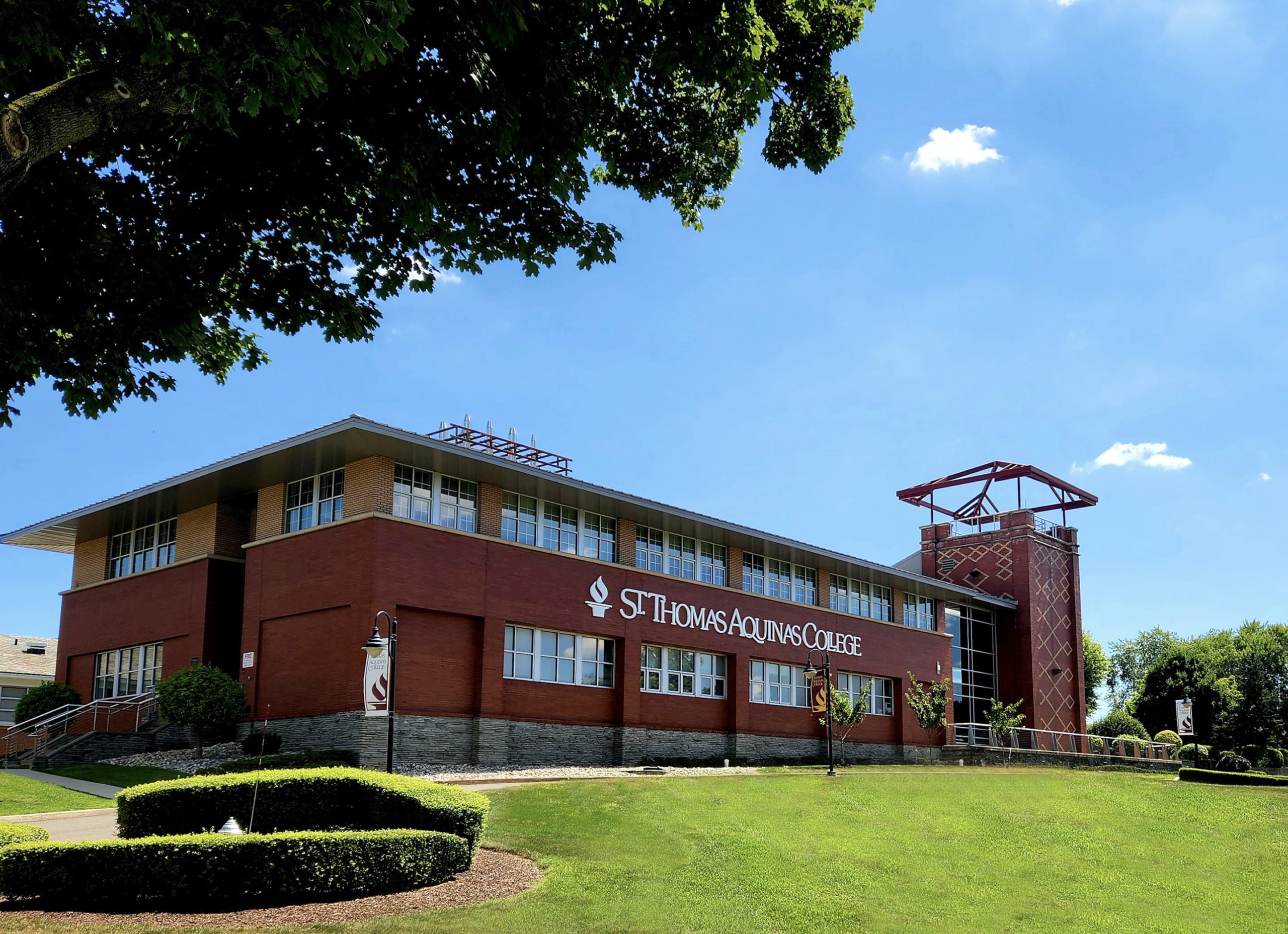 Program options
The BA/BS in Adolescence Education will prepare you to excel on New York State certification examinations and to succeed in your career as an educator in the 21st century. Guided by experts in all facets of the field, you will gain the skills, knowledge, and experience to teach effectively and to inspire your students to achieve their full potential.
This joint program offered by the School of Education and the School of STEM at St. Thomas Aquinas College enables science students to earn a BA in biology, chemistry, or physics and a MST in Adolescence Education Certification and Students with Disabilities, Grades 7-12, in only five years.
Accelerate your education by choosing a dual-degree program in which you can earn both your BA/BS in Adolescence Education and your MSED in just five years. Realize your goals in the program that best matches your career interests: MSED in Literacy Education; MSED in Special Education; or MSED in Special Education with an Autism Specialization.