Childhood Education
Teaching is truly a noble calling. Imagine the difference you will make educating children through their formative years. Enriching young minds through education is one of the most important contributions to society, and to advancing future generations.
Discover your passion for teaching in the childhood education program at St. Thomas Aquinas College. Our faculty of experts will challenge you to develop the knowledge and skills to teach children in grades 1-6 through a vast array of courses and many exciting field experiences. Learn to create inclusive learning environments where diverse students will flourish, and build a complete portfolio of teaching strategies to spark your students' curiosity in reading, writing, mathematics, science, and social studies.
Ignite your future and set the foundations to become a certified classroom teacher in New York State. Build your credentials by earning additional licenses in early childhood or middle school education and advancing into our master's programs in special education and literacy. Our dual-degree programs can be completed in just five years.
At a glance
Undergraduate major
BS Ed.
4 years
Main campus
Only at St. Thomas Aquinas College

Ignite Your Career With Experiential Learning
Our program offers many opportunities to gain hours of valuable experience working with students in the classroom setting. The School of Education partners closely with local districts, opening a gateway for field experiences, internships, supervised student teaching, and employment opportunities upon graduation.

Career Preparation & Mentoring
St. Thomas Aquinas College was founded as a teacher's college. We have a long legacy of preparing knowledgeable, caring educators who are passionate about learning, teaching, and making a difference in the world, one student at a time.
Our faculty of experts are set on your success. We will guide you through your college years so you can achieve your full potential and enjoy a rewarding, meaningful career teaching students in grades 1-6.
Featured Courses
Science Methods for Inclusive Classrooms and Social Studies for Inclusive Classrooms
Discover rich curriculum content and innovative methods for inquiry-based
teaching Science and Social Studies to students in grades 1-6, based on the New
York State and Next Generation Science standards. Through these two individual
and intensive courses and hours of fieldwork, you will develop the tools and
strategies to teach all students in today's diverse classrooms.
Literature for Children & Adolescents
Rediscover the joy of children's literature and effective methods to engage students
in reading and critiquing the classics and contemporary works. Study illustrations
and artists and explore multicultural contributions to the genre.
Seminar on Reflective Teaching
Make the most of your student teaching experience in this concurrent seminar that
covers various issues and challenges that arise on the job as an educator, including
conflict resolution, parent involvement, and physical and mental health in youth,
among others. Empower yourself for success in sessions on the hiring process,
portfolio presentation, and resources for professional development.
What Success Looks Like
"I chose to attend St. Thomas Aquinas College because I was impressed with the Education program, and I am so happy with that choice. Each one of the professors I had were eager to help me when I needed it. I felt supported in all areas, from learning content, writing lesson plans, and throughout student teaching. I have taken all of the skills that I have acquired at St. Thomas Aquinas into the classroom where I teach."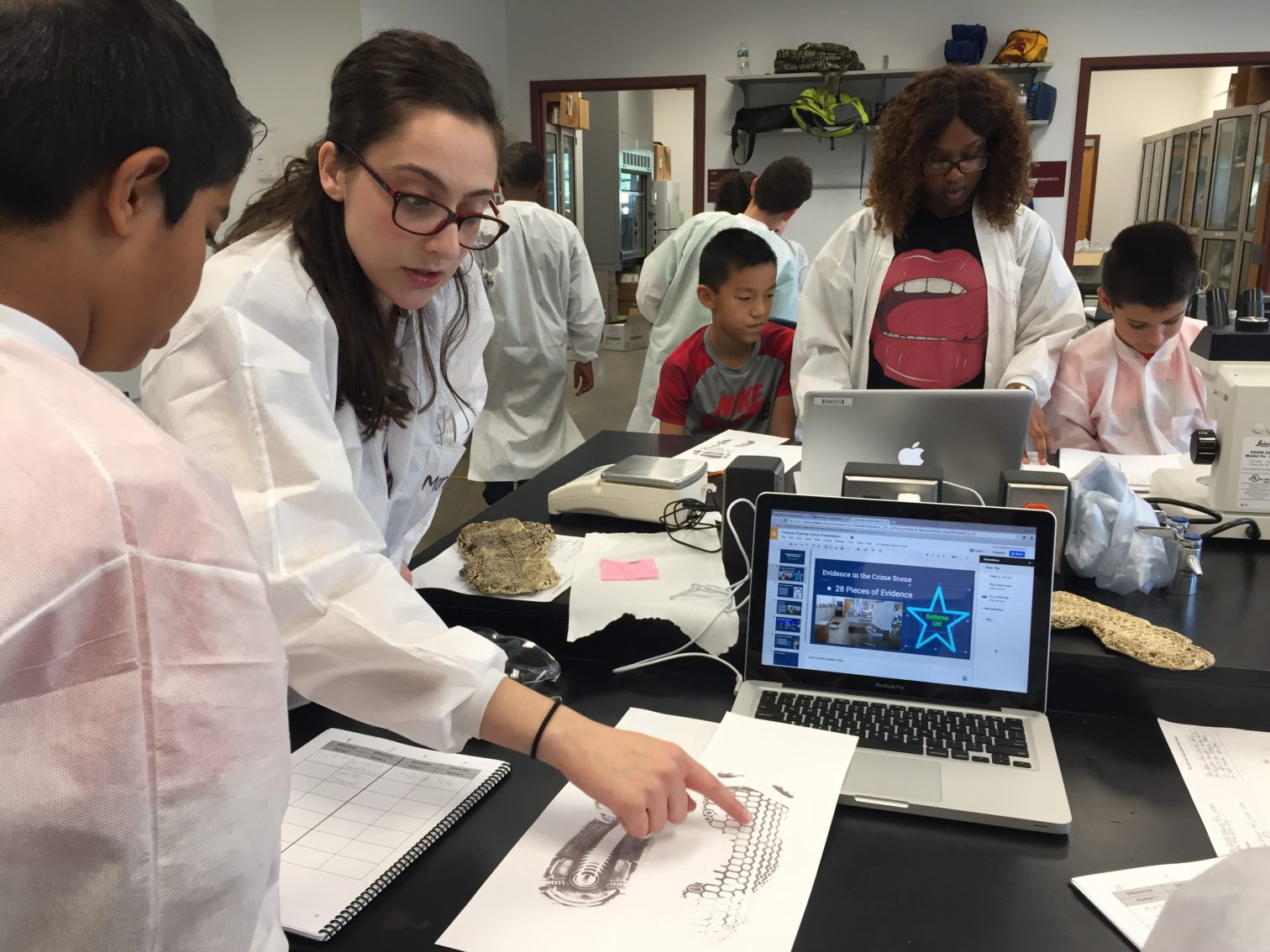 Career Options
A degree in childhood education will prepare you to succeed in your graduate program of choice and for careers in these areas of education:
Childhood Education
Special Education
Literacy
Curriculum and Instruction
Our childhood education students intern and find full-time employment at many school districts and education systems throughout New York and New Jersey, including:
Clarkstown Central School District
Cornwall Central School District
East Ramapo Central School District
Goshen Central School District
Livingston Township School District
Mahwah Township School District
Nanuet Union Free School District
North Rockland Central School District
Nyack School District
Pearl River School District
South Orangetown Central School District
Suffern Central School District
Tuckahoe Union Free School District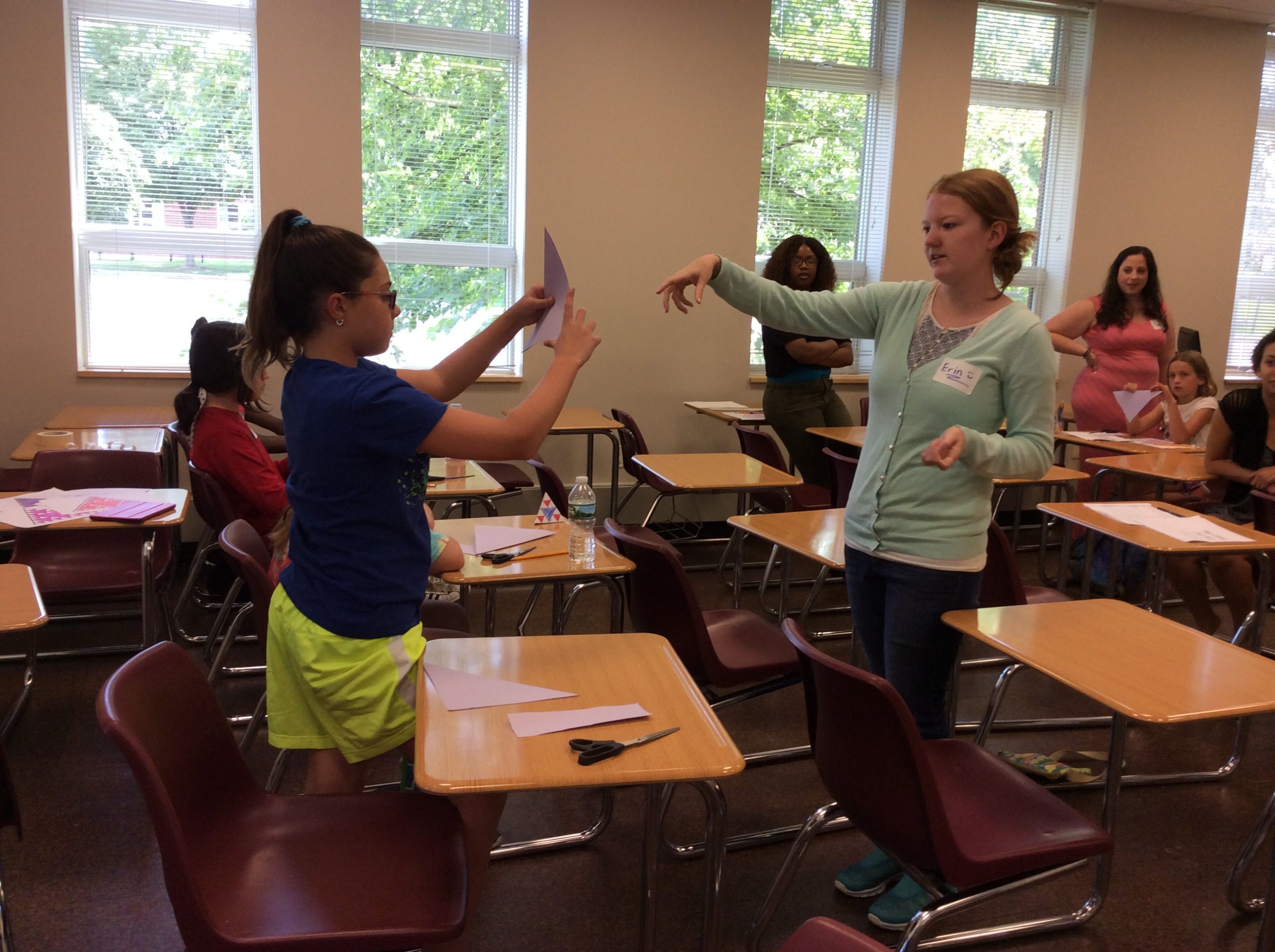 Program options
The BSEd. in Childhood Education will prepare you to excel on New York State certification examinations and to succeed in your career as an educator in the 21st century. Guided by experts in all facets of the field, you will gain the skills, knowledge, and experience to teach effectively and to inspire your students to achieve their full potential.
Accelerate your education by choosing a dual degree program in which you can earn both your BSEd. in Childhood Education and your MSED in Literacy or Special Education in only five years.
Many students who earn a bachelor's degree in early childhood and childhood
education at St. Thomas Aquinas College advance into one of our specialized
master's programs. Realize your goals in the program that best matches your career interests: MS Ed. in Literacy Education; MS Ed. in Special Education; or MS Ed. in
Special Education with an Autism Specialization.