Educational Studies
Nurturing children to grow and flourish is one of the most important contributions you can make to society and to future generations. In your role as a teacher, counselor, speech pathologist, or other student-centered career, you will inspire young people and open doors through which they will discover their identities, gifts, and passions and gain tools to overcome life's challenges. Your choice to pursue a life of service will make a meaningful and enduring difference in the many lives you touch.
The Bachelor of Science in Educational Studies, an interdisciplinary program that offers flexibility for a double major, is designed to provide you with fundamental knowledge of educational theory and effective practices related to teaching and learning in several fields. Our expert faculty will help you explore coursework and field experiences that will give you the foundational knowledge and skills to pursue a graduate degree in psychology, social work, speech pathology, or teacher certification at a later date. Upon graduation, you can pursue graduate study or work with children and young adults in fields related to social and behavioral science, and to enter professions in settings that do not require teaching certification.
At a glance
Undergraduate major
BS
4 years
Main campus
Only at St. Thomas Aquinas College

Ignite Your Career With Experiential Learning
Our program offers many opportunities to gain hours of valuable experience working with students in the classroom setting and non-profit service organizations. The School of Education partners closely with local districts, opening a gateway for field experiences and employment opportunities upon graduation.

Career Preparation & Mentoring
St. Thomas Aquinas College was founded as a teacher's college. We have a long legacy of preparing knowledgeable, caring educators who are passionate about learning, teaching, and making a difference in the world, one student at a time.
Our faculty of experts are set on your success. We will guide you through your college years so you can achieve your full potential and enjoy a rewarding career in education or a related service-oriented field.
Featured Courses
Issues in Education
What is the true role of education in our society? Study its history and the philosophy behind it, sociological factors that impact equal opportunity to education, and diverse student populations.
Literature for Children & Adolescents
Rediscover the joy of children's literature and effective methods to engage students in reading and critiquing the classics and contemporary works. Study illustrations and artists and explore multicultural contributions to the genre. 
Exceptional Individuals
Required for all education majors, this course examines the development of children with special needs, including disabilities and giftedness, educational interventions,  the foundations of special education practice, and the IEP process.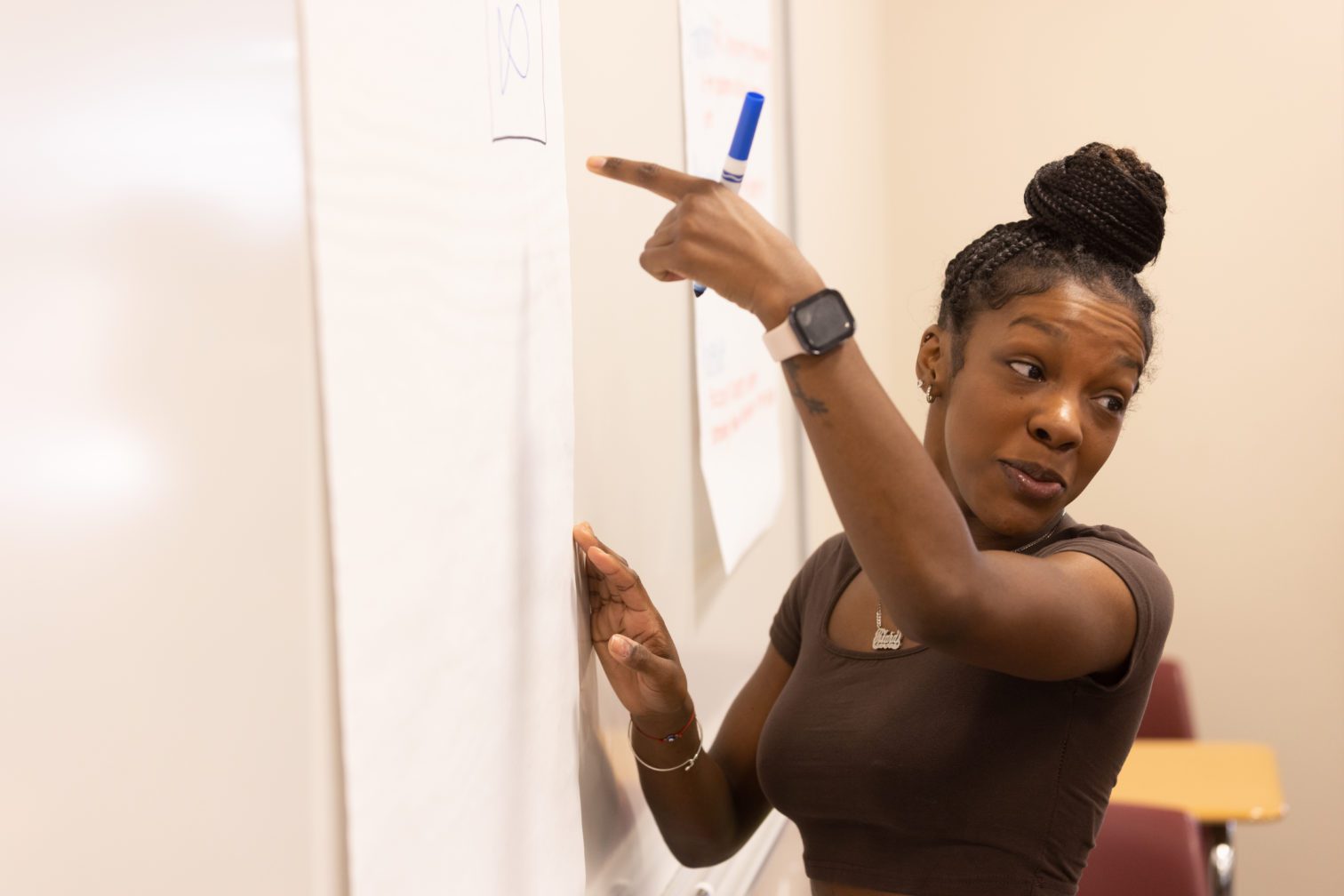 Career Options
A degree in educational studies will prepare you to advance into a graduate program and to succeed in service-oriented careers, including:
Social Work
Speech Pathology
Counseling
Teaching
Our students find full-time employment at many schools, community programs, nonprofits, and other organizations, including:
Rockland County YMCA
Children's Corner Learning Center
East Ramapo Central School District
Venture Together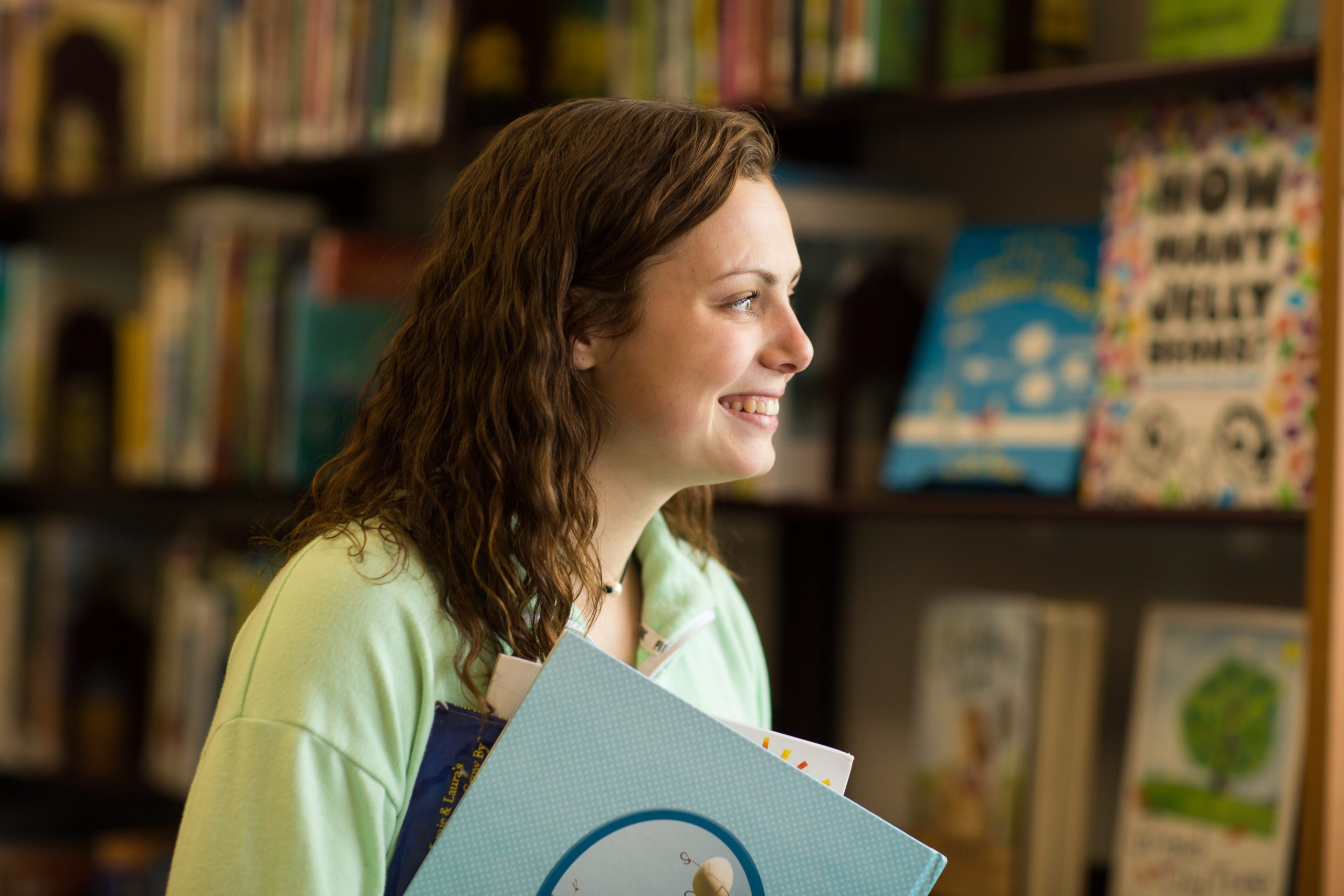 Program options
The BS in Educational Studies will prepare you to make a difference in others' lives and to succeed in a service-oriented career in the 21st century. Guided by experts in all facets of education, you will gain the skills, knowledge, and experience to teach, guide, and inspire children and young adults to overcome challenges and achieve their full potential.
Accelerate your education by choosing a dual-degree program in which you can earn both your BS in Educational Studies and your MS in Teaching in only five years. Specialize your graduate studies in childhood education, adolescence education, or art education.