Master of Science in Teaching, Childhood Education
Students can pursue the MST in Childhood Education or the MST in Childhood and Special Education.
The MST in Childhood Education is for those people who hold an undergraduate degree and are now considering teaching as a career. They could be recent graduates, teaching assistants or career changers. The program is a total of 39 credits, including a semester of student teaching. The program can be completed in 16 months, but candidates may take longer if they need to. Most classes are held in the evening so that candidates can continue to work full-time. The program includes Methods classes in all subject areas so that candidates are fully prepared to teach the curriculum. Upon completion of the program, candidates will be recommended for teaching certification in Childhood Education (1-6). Candidates will be able to teach Grades 1 through 6 in both public and private schools. Additional classes in Middle School Education can be taken to prepare candidates for certification in Grades 5-9.
The MST in Childhood Education and Special Education prepares candidates to teach all students, including students with disabilities in Grades 1-6. Upon completion of the program, candidates will be recommended for teaching certification in Childhood Education (1-6) and Students with Disabilities (1-6). The program is similar to the Childhood program but includes two additional classes which address the needs of students with exceptional learning needs. In addition to classroom teaching, graduates will be qualified to teach in self-contained classrooms and resource room.
At a glance
Graduate Program
MST: Childhood Education: 39 credits
MST: Childhood Education and Special Education (Grades 1-6) :49 Credits
Main campus
Only at St. Thomas Aquinas College

Set on Your Success
St. Thomas Aquinas College was founded as a teacher's college. We have a long legacy of preparing knowledgeable, caring educators who are passionate about learning, teaching, and making a difference in the world, one student at a time.
Join our close-knit academic community of experts who will support you personally in advancing to the next level of your career.

Earn Your Degree on Your Time
Designed with working professionals in mind, all classes are conveniently held in the late afternoon and evening.
Featured Courses
Psychology of Learning/Models of Teaching
How does learning happen? This course explores how the brain develops, functions, and changes over time. Learn research-based practices and models of instruction that bring together neuroscience, cognitive science, and educational psychology to teach students with diverse learning needs and abilities.
Science: Teaching Strategies for Inclusive Classrooms
Every teaching and learning situation is distinct and individual. Step into the role of both teacher and student through this engaging course that emphasizes hands-on learning experiences in the instruction of science and technology.
Action Research & Evaluation
Make the most of your student teaching experience in this concurrent seminar that will inspire you to reflect, self-evaluate, and evolve as a teacher. Embracing this process as a student will propel your professional development throughout your teaching career and make it possible to empower your students to achieve their potential.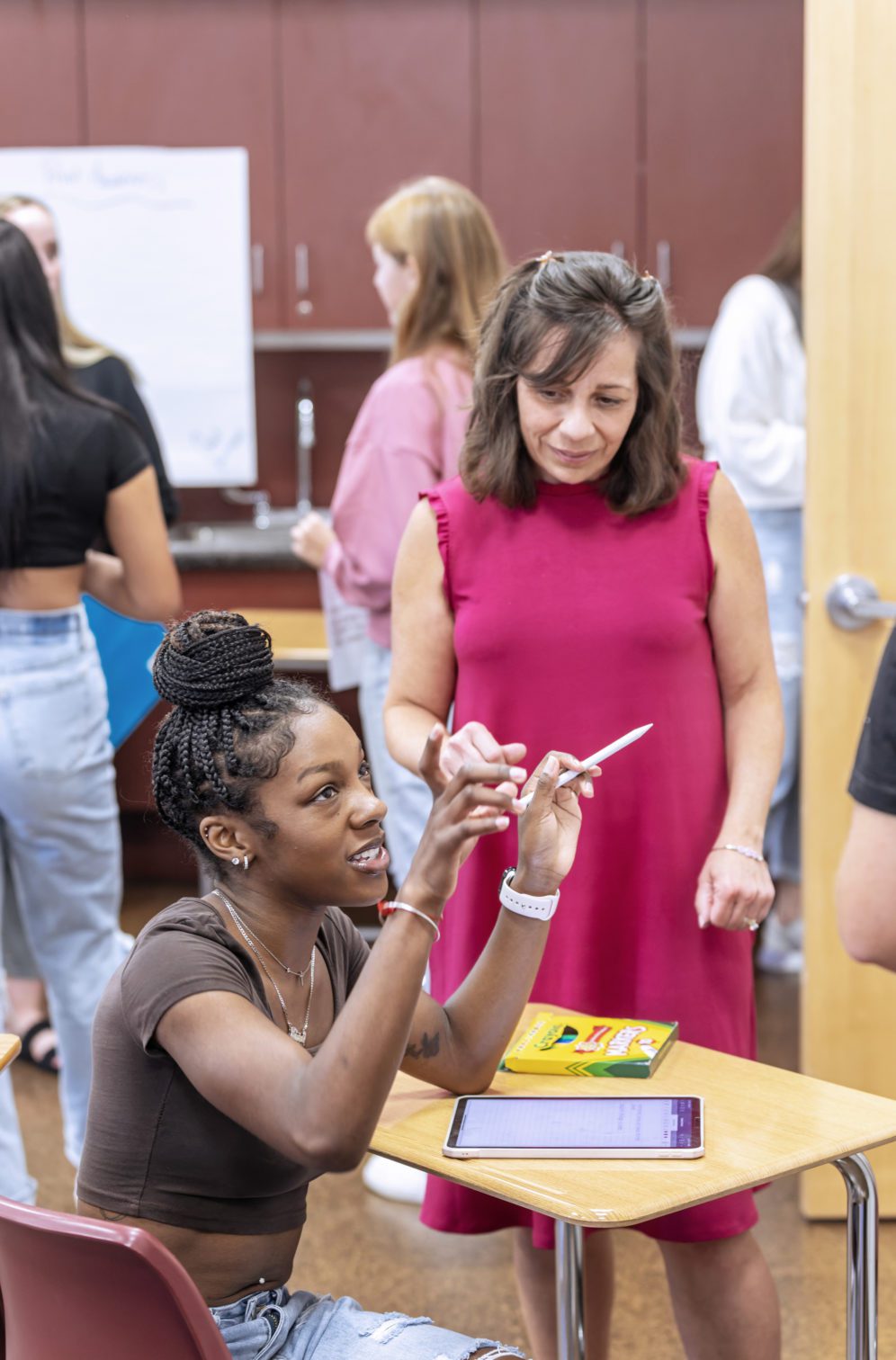 Career OpPORTUNITIES
Our childhood education students student teach and find full-time employment at many school districts and education systems throughout New York and New Jersey, including:
Clarkstown Central School District
Cornwall Central School District
East Ramapo Central School District
Goshen Central School District
Livingston Township School District
Mahwah Township School District
Nanuet Union Free School District
North Rockland Central School District
Nyack School District
Pearl River School District
South Orangetown Central School District
Suffern Central School District
Tuckahoe Union Free School District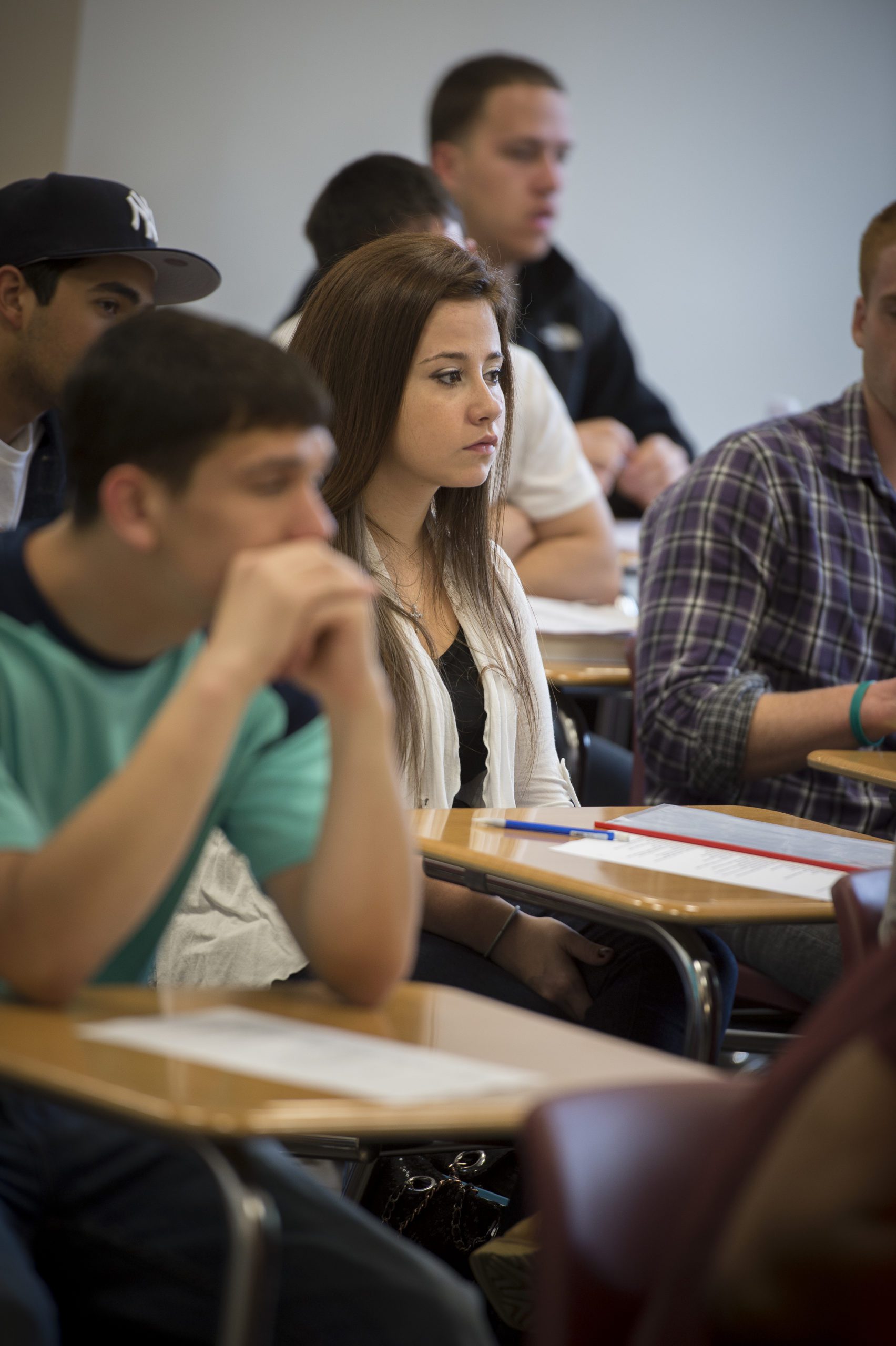 Program options
The MST in Childhood Education and Special Education will provide the foundations to effectively teach children in grades 1-6 with diverse learning needs and abilities.
The MST in Adolescence Education prepares students to earn their certification in English, mathematics, social studies, Spanish, earth science, biology, chemistry, or physics. Students have the option of pursuing a degree in Adolescence and Special Education and earn a second certification in Students with Disabilities.
The MST in Art Education prepares students to become certified in Art Education or Art Education and Special Education. In New York State, the Art certification encompasses all grades, K-12, while the Special Education Certification is for grades 1-6 or 7-12. Students combining Art with Special Education may choose Art, grades K-12, and Special Education, grades 1-6, or Art, grades K-12, and Special Education, grades 7-12.
Graduates of the MST programs are invited to return to St. Thomas Aquinas College to pursue post-master's certificates in literacy or special education at alumni discounted rates to qualify for additional certifications and salary increases.