Color Palette
PRIMARY COLOR PALLETTE
Use of spot colors (Pantone Color Systems) for both the College's Maroon (PMS 209) and Gold (PMS 142) is recommended.
RGB and HEX Colors are recommended for for use on the web.
MAROON
Pantone: 209C
CMYK: 39 / 91 / 57 / 38
RGB: 114 / 38 / 61
HEX: #72263D
GOLD
Pantone: 142C
CMYK: 4 / 26 / 83 / 0
RGB: 243 / 190 / 72
HEX: #F5BE48
There are four configurations of the primary logo:
Horizontal without tagline

Vertical without tagline

Horizontal WITH tagline
Vertical WITH tagline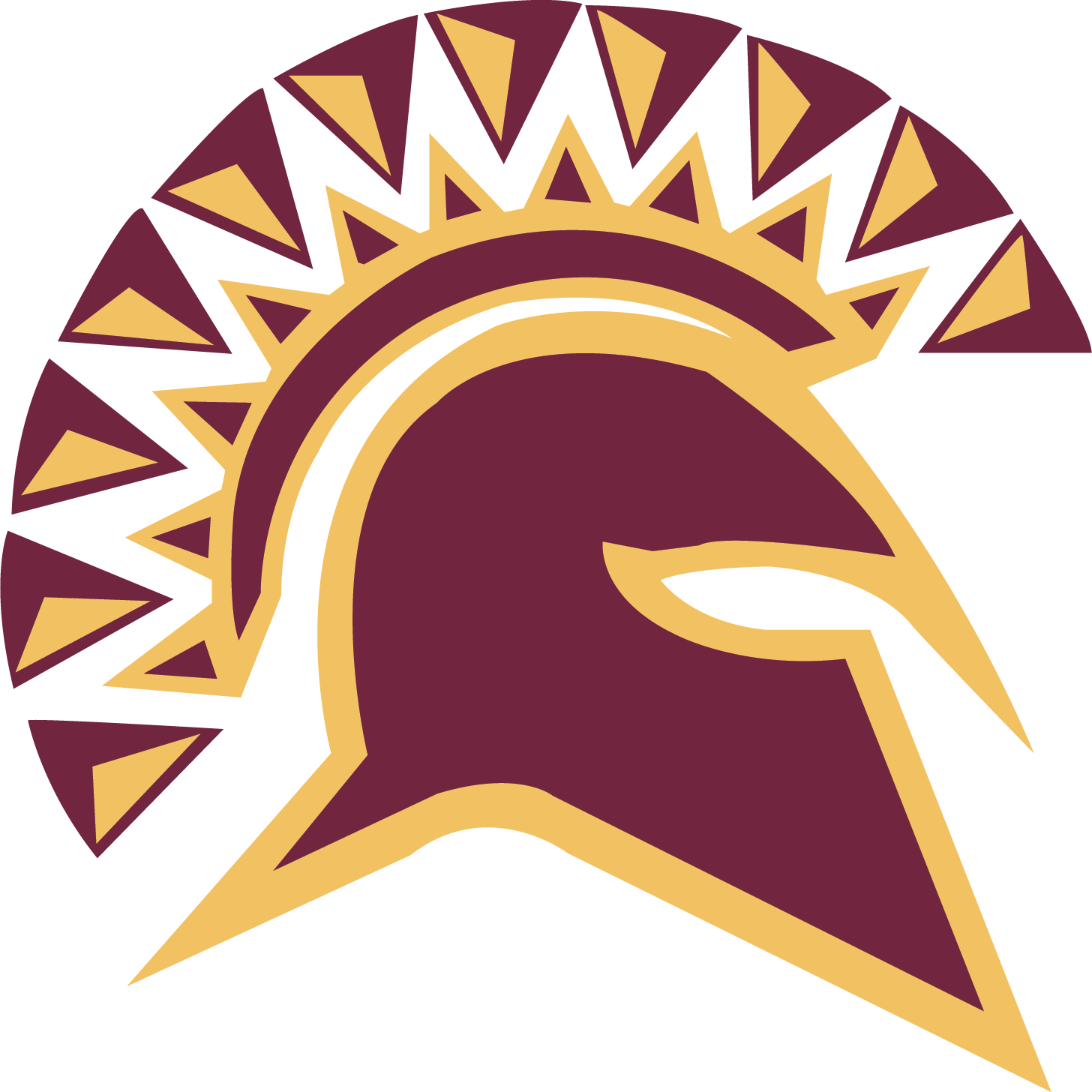 Spartan Athletic Mark
The athletic mascot for St. Thomas Aquinas College is a Spartan. The Spartan athletic mark is a Spartan head and can be used to promote/enhance the College's athletic teams.
The Spartan athletic mark is not intended for use on official college communications or in situations that require the primary College logo. The only exception would be on college swag such as T-shirts, sweaters, caps and beanies. However, in these cases, the Spartan Head should always be accompanied by the words "St. Thomas Aquinas College."
The athletic mark uses the two College primary and secondary colors, Maroon 209 and Gold 142. However, it can also be in one color, either maroon, gold, or white as a "knock out" on a contrasting colored background. It should not be reproduced in any other color(s).