2022 FIRST Destination Summary Report
Less than a year from graduation, 97% of our graduates are working or attending graduate school.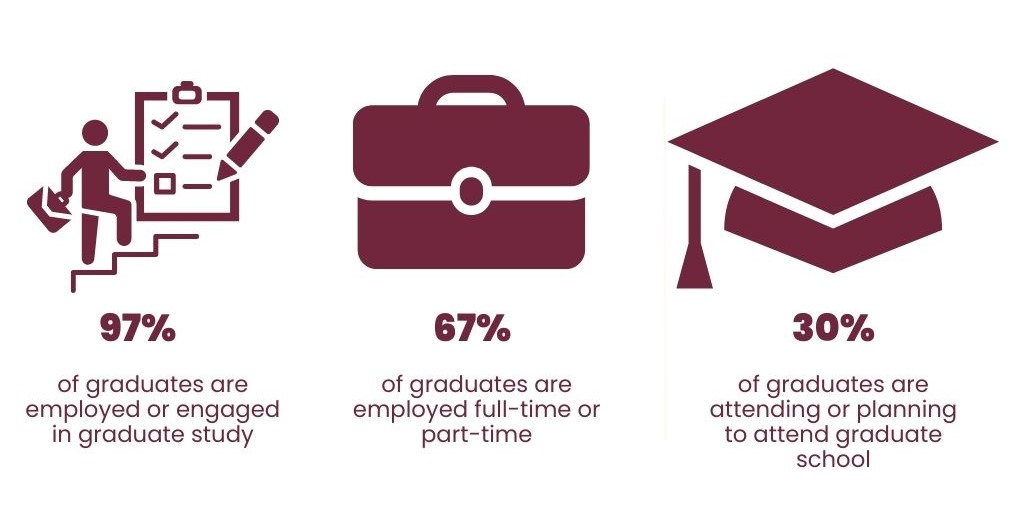 Active International
Bergen Arts and Science Elementary School
Blooming Grove Daycare Center
Blythedale Children's Hospital
Children Aid Society
Clarkstown Central School District
Deloitte
East Ramapo Central School District
Excel Sport Management
Fox News Media
Haworth Public School
Hilton Pearl River
Holy Name Medical Center
Hudson View Network
IBM
Innovacare
KPMG
Lee Physical Therapy And Wellness
Monroe Woodbury Central School District
Morris Merker & Co
Nathan Kline
New Bridge Medical Center
North Rockland HighSchool
NY Boulders Press Box Crew
NY State Assembly
Nyack Public School
NYPD
Pearl River Laboratories
Raymond James
Richland County Department of Social Services
Rockland ICare, PLLC
Shrub Oak International School for Autism
Somers Central School District
South Orangetown Central School District
Suffern Central School District
Werfen
St. Thomas Aquinas College
Columbia University
Dominican University
Fairleigh Dickinson University
Florida International University
Hunter College
Iona University
Lesley University
Lincoln Technical Institute
LIU Brooklyn
LIU College of Veterinary Medicine
London School of Economics
Molloy University
Montclair State University
New York University
Russell Sage College
Southeastern Oklahoma State University
University of Bridgeport
University of Pennsylvania
UTT University
Note: The data collected for this summary includes information retrieved from survey responses from the Class of 2022, LinkedIn data gathered, and information received from faculty and staff. We refer to this as the Knowledge Rate. Our Knowledge Rate is 72%. It is important to note that we were not able to gather information from all our graduates of the Class of 2021; therefore, the data is based on only those graduates on whom we were able to gather information.