Owner & Artist at Bar M. Feathers, Rodeo Competitor
After searching for the perfect accessory to complement a competitive rodeo outfit and not finding what she had in mind, Jayden McReynolds decided to take her vision to the drawing board and create her own. She fashioned a few stylish prototypes of hat and hair accessories made of colorful feathers and beads and, happy with the results, thought others might also enjoy her one-of-a-kind, handcrafted creations. So she posted the items online and quickly realized that her intuition was right: within 72 hours, she scored 300 sales and had to temporarily take her posts down in order to keep pace with the unexpected number of orders.
"I only had enough product to make 10 or less," Jayden says. "Honestly, I never created this hat feather with the thought that it would turn into what it has. I have always loved fashion and the western way of life and competing in rodeo. The two worlds definitely came together for me."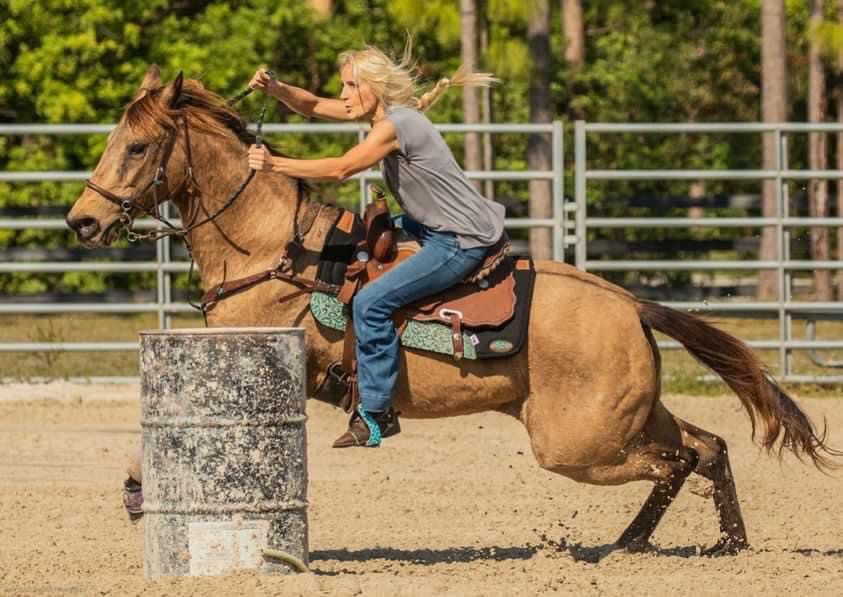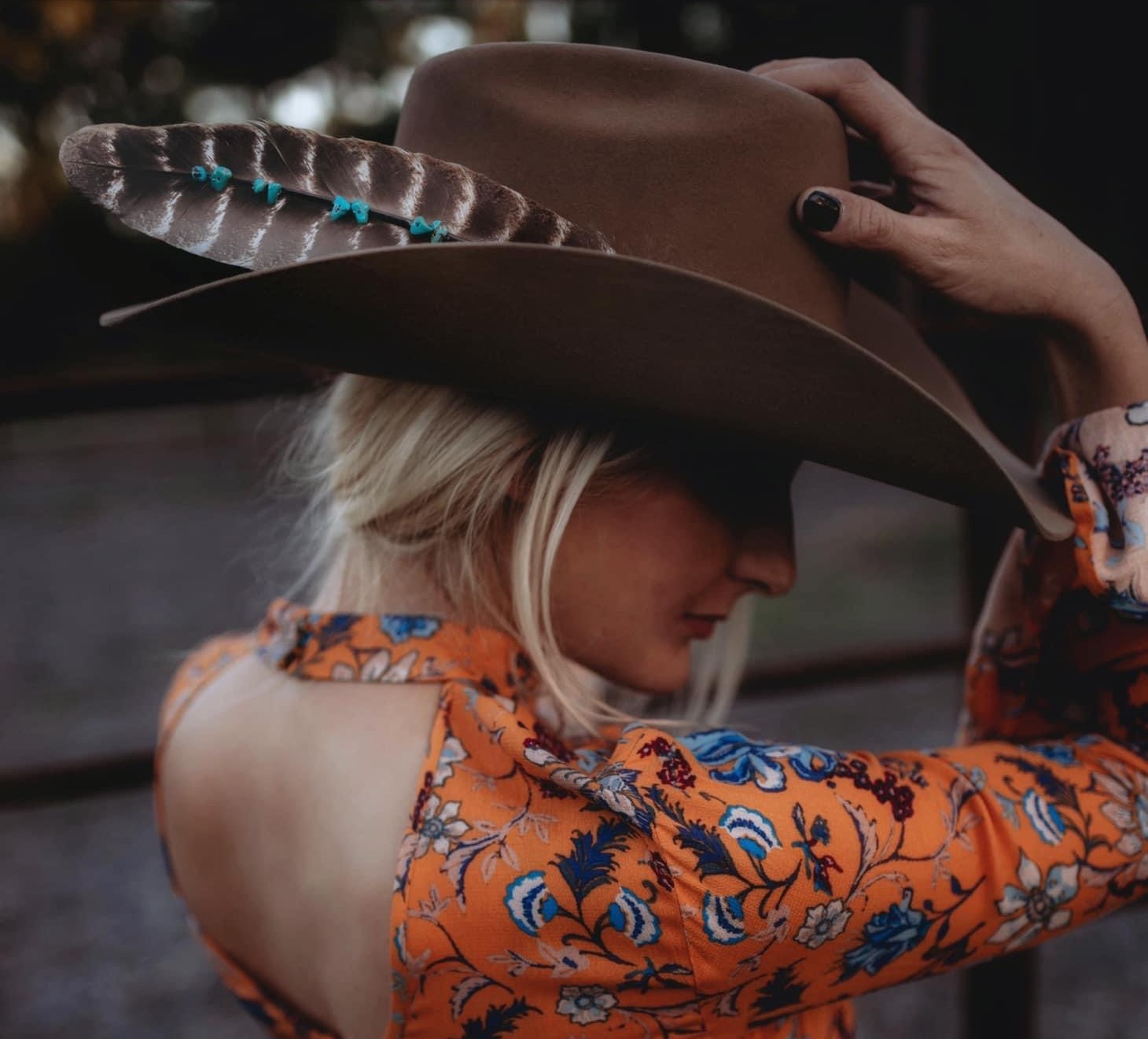 Jayden's affinity for western wear and rodeo began when she was growing up in Harrington Park, New Jersey, and her uncle, a professional "bulldogger"—that's a cowboy who wrestles steer—introduced her to the Professional Rodeo Cowboys Association. Every year, she asked her parents for a horse for her birthday, and though her wish didn't come true back then, today, she rides and trains her own five horses with her husband "KC" on their ranch in Naples, Florida.
In just three years since she launched the accessory business, Jayden has fulfilled more than 7,000 orders. Her talent and artistry have also earned her collaborations with an impressive list of television personalities, musicians, and social media influencers. She crafted hat feathers for Jared Lee of the hit TV show "The Ultimate Cowboy Showdown," country music artist Ian Munsick, and many other well-known professionals in the rodeo industry.
"The most rewarding part of my career is seeing something I have made with my own two hands being incorporated into a way of life I love and admire so much," Jayden says.
A typical workday includes responding to inquiries and fulfilling orders, managing her social media platforms, designing accessories, and marketing her newest styles. The biggest sellers are her hat feathers with turquoise stones, which are considered the "diamond" of western fashion.
In addition to running her business and competing in rodeos regularly, Jayden wears many other hats. She is a lifestyle photographer, the wife of an Operation Enduring Freedom combat veteran, and mother of two who home schools her children. She and her husband met through her cousin whose husband was in the same army unit as KC. When Jayden's cousin learned that KC came from a rodeo and ranching family, she knew it was meant to be.
On their ranch, the couple cares for horses, pigs, goats, three dogs, a couple of barn cats, and a few rabbits for their children, eight-year-old Karson, and five-year-old Kacey Rae.
"Part of our daily home school lessons is tending to and feeding all of the farm animals, which the kids really enjoy," Jayden says. "They don't even realize how they're learning fractions when I tell them how much feed to scoop out—a win-win for me!"
Jayden who was a member of the women's tennis team at St. Thomas Aquinas College, credits her alma mater for helping her develop the business skills and acumen that have enabled her to launch and grow her businesses. Reflecting on her college years, she's grateful for the support of her teammates and several of her professors, including Dr. Meghan Mihal, professor of economics.
"I took both of her economics classes and they were definitely hard." Jayden says. "But Dr. Mihal helped me find a part of myself I didn't even realize I had inside of me."