Biology
Prepare to discover and explore the field of life science as you study in the biology degree program at St. Thomas Aquinas College. As a biology major, you will have opportunities to learn what you're passionate about in small, hands-on lab settings starting your first year. Whether you are interested in preparing for medical school, pursuing scientific research or teaching biology, our program will equip you with skills to succeed.
The St. Thomas Aquinas College biology program prepares you for a variety of future career opportunities in life science. Depending on your interests, you can complete a Bachelor of Science or a Bachelor of Arts in biology. Students who graduate from our biology program go on to careers in medicine, laboratory sciences, pharmaceutical development, academia, education, environmental science, and countless other areas.
At a glance
Undergraduate major & minor
BA / BS options available
4 years
Main campus
Common Minors
Biotechnology
Chemistry
Psychology
Computer Science
Only at St. Thomas Aquinas College

Ignite Your Career With Experiential Learning
Our biology students benefit from many experiential learning opportunities tailored to their career interests. You may complete an internship at a partner organization like Pfizer or Rockland Conservation & Service Corps. You also have opportunities to personally participate in independent research overseen by our expert faculty.

Career Preparation & Mentoring
Our small size is one of your biggest benefits. You will be personally mentored by our expert faculty each semester in the program. Our faculty oversee your academic advising and match you with individual opportunities for additional learning and research.
Featured Courses
General Biology I & II
A two-semester course (with a lab) that introduces students to the broad study of biology. The course starts very small, with learning about life on a molecular level, and then gets much larger, even as big as the scale of global ecology! This course gives students a general introduction to life, as well as a taste of various subsets of the field. Many students discover their chosen fields when taking this course.
Genetics
A very exciting one-semester course with a hands-on lab that serves as a thorough examination of the fundamentals of genetics and their application to modern-day issues. Students at STAC particularly enjoy the lab portion of this course, where they get to learn specialized techniques such as DNA sequencing, RNA extraction, and molecular cloning.
Biology Electives
Students can choose 23 credits from courses such as Anatomy & Physiology, Ecology, Immunology, Microbiology, Physiology of Exercise, or Forensic Microscopy. All of these courses are deep dives into fascinating biology topics, which are often directly applicable to a student's chosen field.
What Success Looks Like
"The sense of community and relationships I built at STAC allowed me to grow and develop into a more confident student, giving me the tools I needed to succeed in my graduate program and career."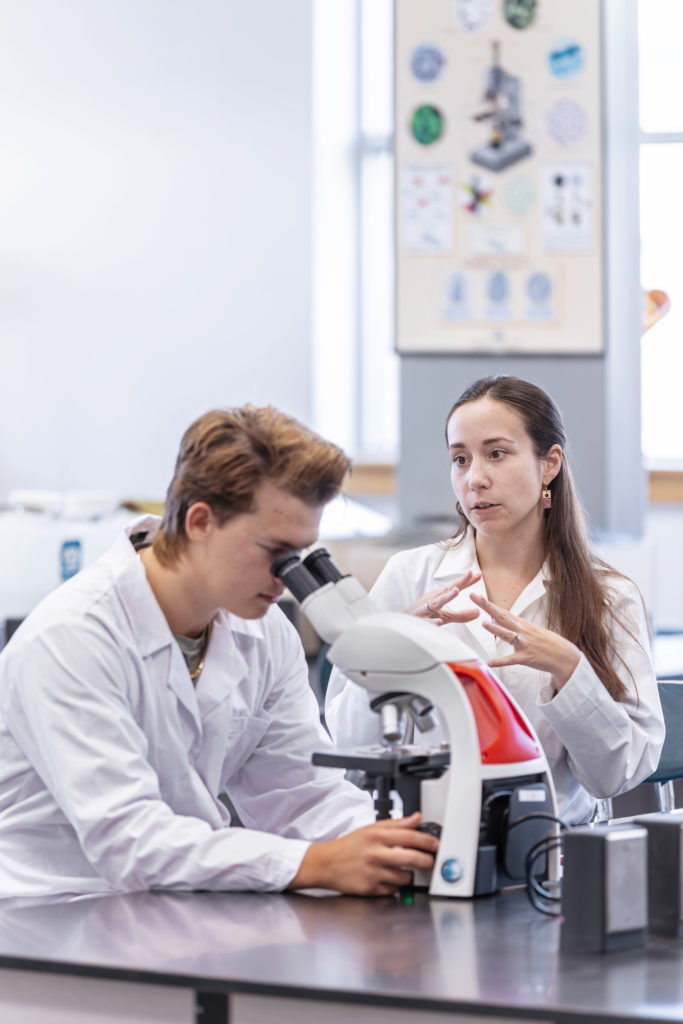 Career Options
A degree in biology can prepare you for many possible careers. Biology grads from St. Thomas Aquinas College are currently working in these roles and fields:
Veterinary Medicine
Medicine
Environmental Science
Physical Therapy
Pharmaceutical Research
Laboratory Researcher
Education
Wildlife Biology
Our biology students have recently completed internships at:
Pfizer
Rockland Conservation and Service Corps
Veolia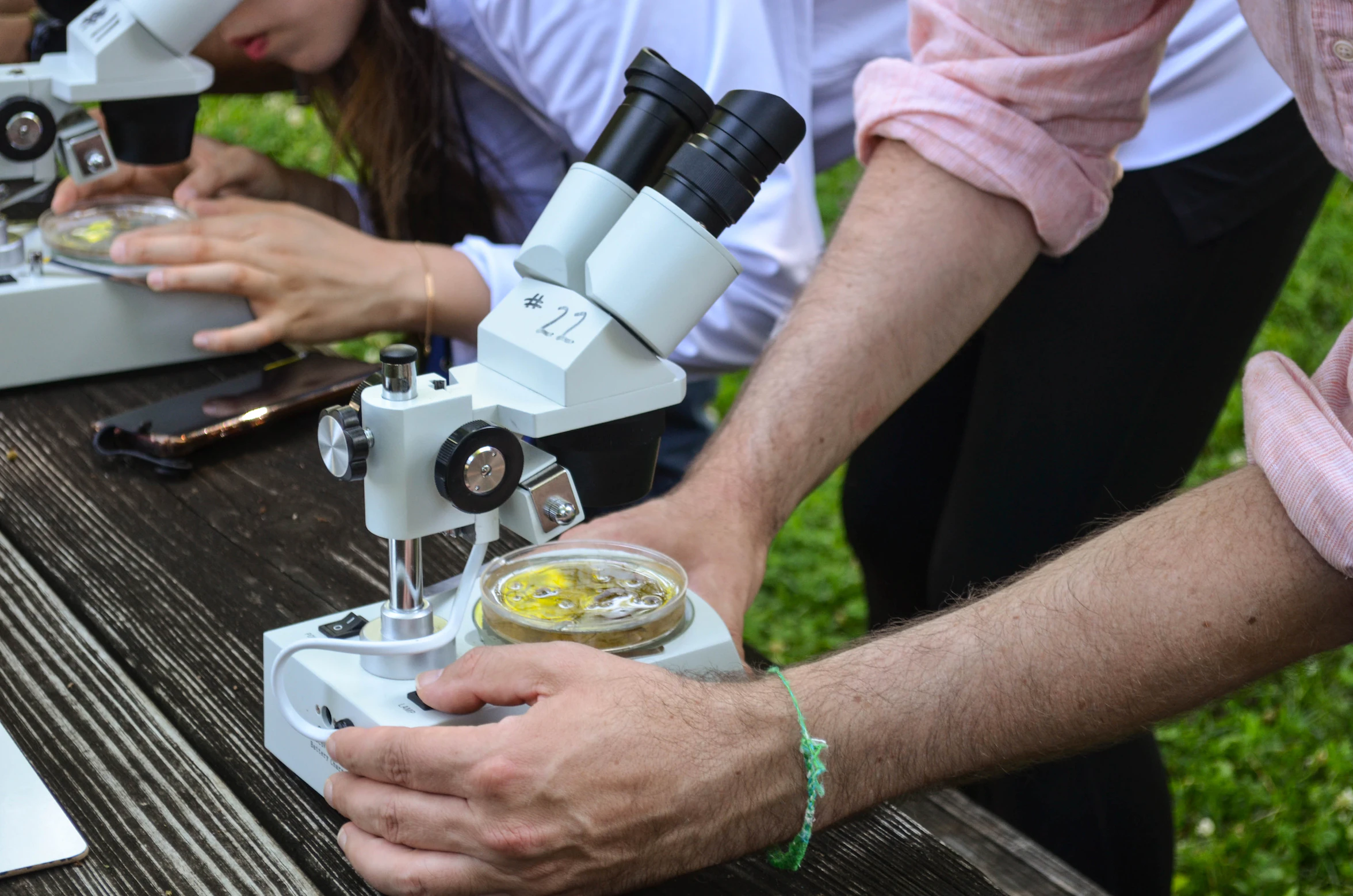 Program options
The BS in Biology is a more traditional degree that allows you to take a variety of upper level science courses. The Bachelor of Science also prepares you to attend medical,dental, physical therapy, physician assistant, or nursing programs, as well as advanced graduate programs in the biological sciences.
The BA in Biology allows more flexibility for students to pursueinterdisciplinary areas of study. We offer several recommended tracks that lead to careers that are in high demand, including: Environmental Science, Science Communication or Writing, Science Illustration, Science Business or Sales, Science Informatics, and Behavioral Health.
Working in conjunction with the School of Education, our students take courses that prepare them to become middle and high school biology teachers at all levels.
We offer several dual degree program options. These programs combine our B.S. degree with an advanced degree from another institution. Programs are available in the following areas:
Biology Pre-Chiropractic with Northeast College of Health Sciences (BS/DC)

Biology Pre-Pharmacy with Long Island University (BS/PharmD)

Biology Pre-Physical Therapy with New York Medical College (BS/DPT)

Biology Pre-Physical Therapy with Dominican University of New York (BS/DPT)

Biology Pre-Podiatric with New York Podiatric College (BS/DPM)