Biochemistry
Biochemistry is a dynamic field of study that delivers intelligence critical to different facets of healthcare and science, including biology, medicine, nutrition, agriculture, physiology, genetics, and immunology.
Ignite your passion for chemistry and biology in the biochemistry program at St. Thomas Aquinas College and learn how biological factors and chemical interactions influence our health. This intensive interdisciplinary program provides solid foundations in biology, chemistry, physics, and mathematics within the context of a sound liberal arts education.
Guided by a faculty of expert scientists and research scholars, you will gain valuable experience in the lab working with the very latest instrumentation and enjoy many opportunities to conduct and present your own research. Graduates of the biochemistry program are fully prepared to excel in graduate programs and diverse careers, including medicine, pharmaceutical research, and the full range of STEM fields.
At a glance
Undergraduate major
BA / BS options available
4 years
Main campus
Common Minors
Biology
Biotechnology
Chemistry
Mathematics
Physics
Only at St. Thomas Aquinas College

Ignite Your Career With Experiential Learning
Build career competencies by participating in biochemistry-related internships with organizations such as Pfizer, or Pearl River Laboratories. Give back to the community in meaningful ways through community service experiences. Team with local organizations like Keep Rockland Beautiful and the New York State Department of Environmental Conservation to clean up the local Hudson River watershed and plant trees along Sparkill Creek. Participate in the Science Club and work with students from local scout groups on experiment nights on fun laboratory experiments. Participate in our annual Earth Day celebration and partner with local environmental groups for community outreach on global climate change and its impact on the local environment.

Career Preparation & Mentoring
Every biochemistry student has the opportunity to conduct individualized research with an accomplished faculty scholar and present at various conferences, such as the annual Animal Behavior Society conference and the St. Thomas Aquinas College undergraduate research showcase. Our students have also earned NSF-funded research experiences for undergraduate students (REU) at leading universities.
Meet Our Faculty

Dr. Bianca Wentzell
Dean of the School of STEM, Associate Professor of Biology
Keep Exploring
Featured Courses
Biochemistry II
Learn more about metabolism and the root causes of several diseases, including cancer, diabetes, and disorders of the digestive system. Perform hypothesis-driven research in our high-tech labs, learn how to understand peer-reviewed research articles, and design and perform your own independent research project.
Quantitative Chemical Analysis
Learn both the theory and application behind measuring chemical constituents in a variety of samples, and using a wide variety of instruments. Students will get hands-on experience and learn very specific techniques, improving their laboratory skills and precision.
Laboratory Research in the Biological Sciences
Design and execute your own independent research project in collaboration with a faculty scientist and mentor. Master the essential skills to perform experiments successfully, including proper research design and data analysis, then present your research to the college community.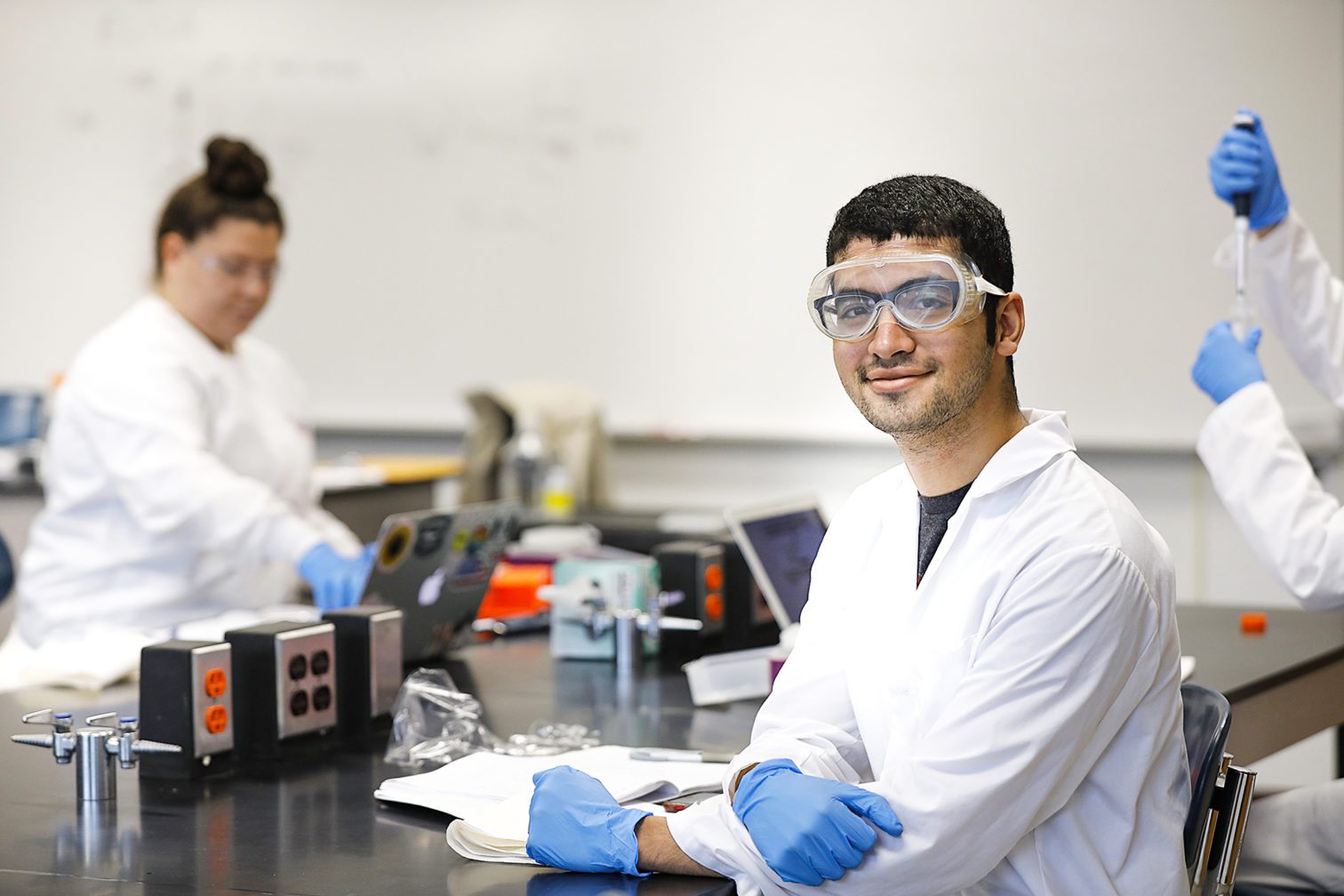 Career Options
A degree in biochemistry can prepare you for many possible careers. Biochemistry grads from St. Thomas Aquinas College are currently working in these roles and fields:
Agricultural Research
Biotechnology
Biology
Environmental Science
Chemistry
Education
Medicine
Nutrition
Pharmacy
Pharmaceutical Research
Our biochemistry students intern and find full-time employment at many organizations, including:
Nyack Hospital
Pfizer
Rockland Conservation & Service Corp
Globus Medical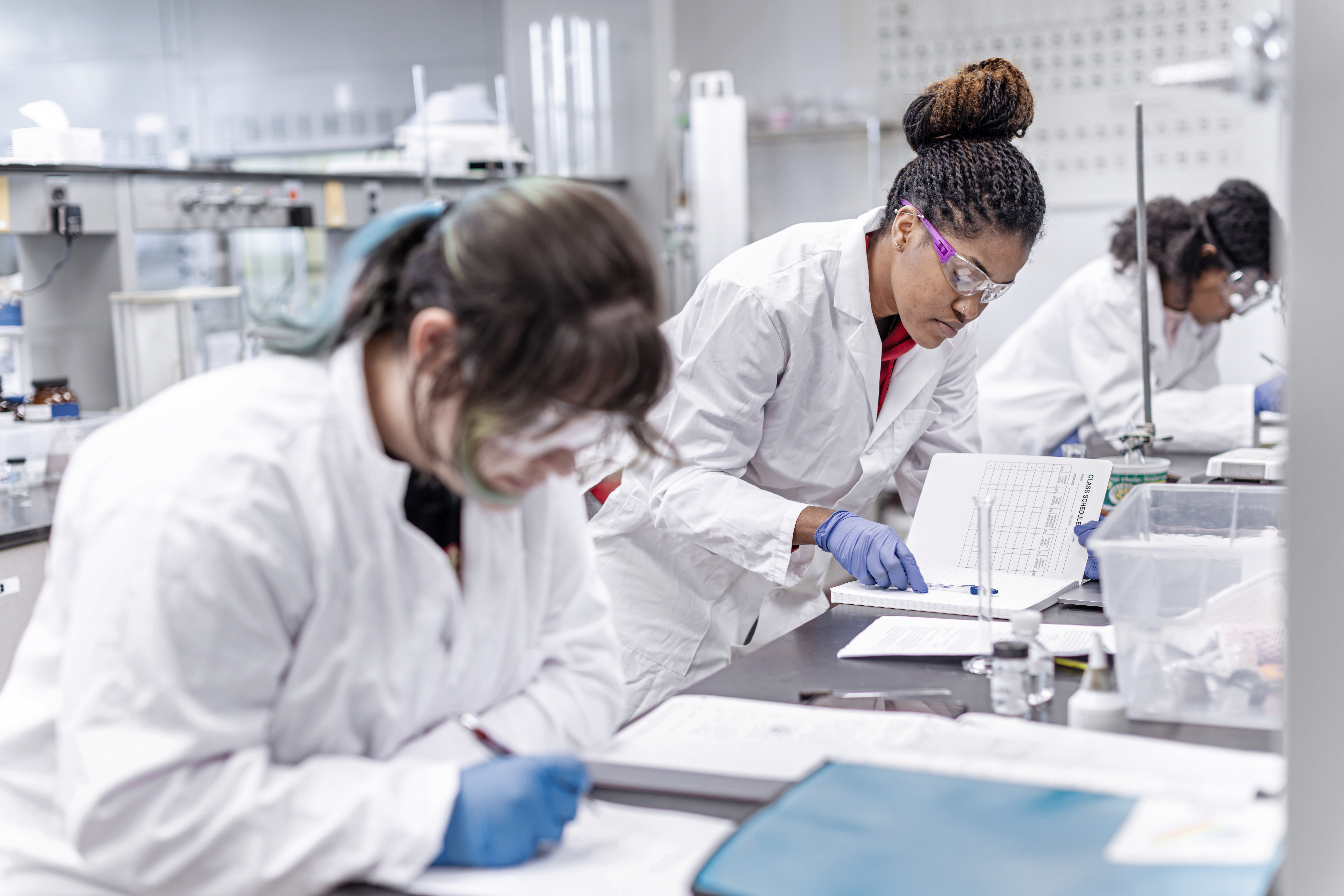 Program options
The BS in Biochemistry provides students with the real-world experience of working in state-of-the-art labs alongside world-class scientists. The curriculum and experiential learning experiences set the foundations for graduates to succeed in exciting and diverse careers.
Biochemistry majors who wish to pursue a career in education can obtain certification as a classroom teacher (grades 7-12) through STAC's Adolescence Education program offered through the School of Education.