Communication Arts
Do you dream of becoming a news anchor, sports announcer, or podcast host? Maybe you see yourself behind the scenes as an editor, producer, or digital marketing specialist. It's an exciting time for a career in communication with so many new paths made possible by ever-changing technologies, social media platforms, and the constant demand for fresh content across every medium and industry.
Ignite your opportunities and set the foundations for a successful future with a bachelor's degree in Communication Arts from St. Thomas Aquinas College. Focus your studies in a specialized concentration in Broadcasting and Digital Content Production or Social and Interactive Media. Or, customize your program in our general communication arts track and choose from a wide range of electives that match your interests.
Our curriculum prepares students for countless careers in many settings, from small consulting firms to multinational corporations. Learn from a faculty of accomplished researchers, authors, and subject-matter experts who bring years of professional experience into the classroom. Develop marketable skills in our state-of-the-art HDTV studio or at WSTK, St. Thomas Aquinas College's radio station, and in real-world consulting projects and exciting internships with leading organizations in the New York City metropolitan area.
At a glance
Undergraduate major & minor
Three concentrations: General, Broadcasting & Digital Content Production, and Social & Interactive Media
4 years
Main Campus
Common Minors
Visual Communications in Graphic Design
Journalism
Marketing
Public Relations
Social Media
Visual Art
Only at St. Thomas Aquinas College

Ignite Your Career With Experiential Learning
Explore different career paths and develop new skills through countless experiential learning opportunities, including micro internships and hands-on activities built into courses and a required internship. Film documentaries and live events on campus, present the news as a broadcaster in our HDTV studio or WSTK radio station, or write feature stories for our student newspaper, The Thoma. Create a comprehensive social media marketing program or plan, promote, and host a public relations event for a local nonprofit for a service learning project. Our students have consulted with many local nonprofits, including The Penguin Plunge, People to People, The United Way, and Baking Memories for Kids.

Career Preparation & Mentoring
Our faculty of seasoned professionals will guide you throughout your college journey and beyond. In addition to many real-world learning experiences, our curriculum offers practical courses in which you'll develop key business skills. Create an impressive résumé and develop your confidence and presentation skills in mock interviews. Network with our alumni who share leading intelligence from the field as guest lecturers and mentors.
Featured Courses
Social Media Marketing
Follow the life cycle of the social media marketing and communications process—from strategy to execution to measuring results. Become an expert in the most popular and widely used social platforms through hands-on learning.
Public Relations Event Planning & Crisis Communication
Master the skills, techniques, and knowledge to conceptualize and implement a successful event or communicate with the media in a crisis. This advanced course covers the skills and techniques today's PR professionals need to effectively manage all facets of corporate PR.
Broadcast Announcing
Develop exceptional oral communication skills for radio and television in industry-specific formats—news, commercials, public relations, music, discussion, and sports. Critique broadcast performances and learn the FCC rules that govern announcing.
What Success Looks Like
"I'm grateful for the exposure to the different lines of work within the communications field from the courses I took, because that's what helped me narrow down what I wanted to do. An internship with a creative advertising agency fostered my interest in digital media."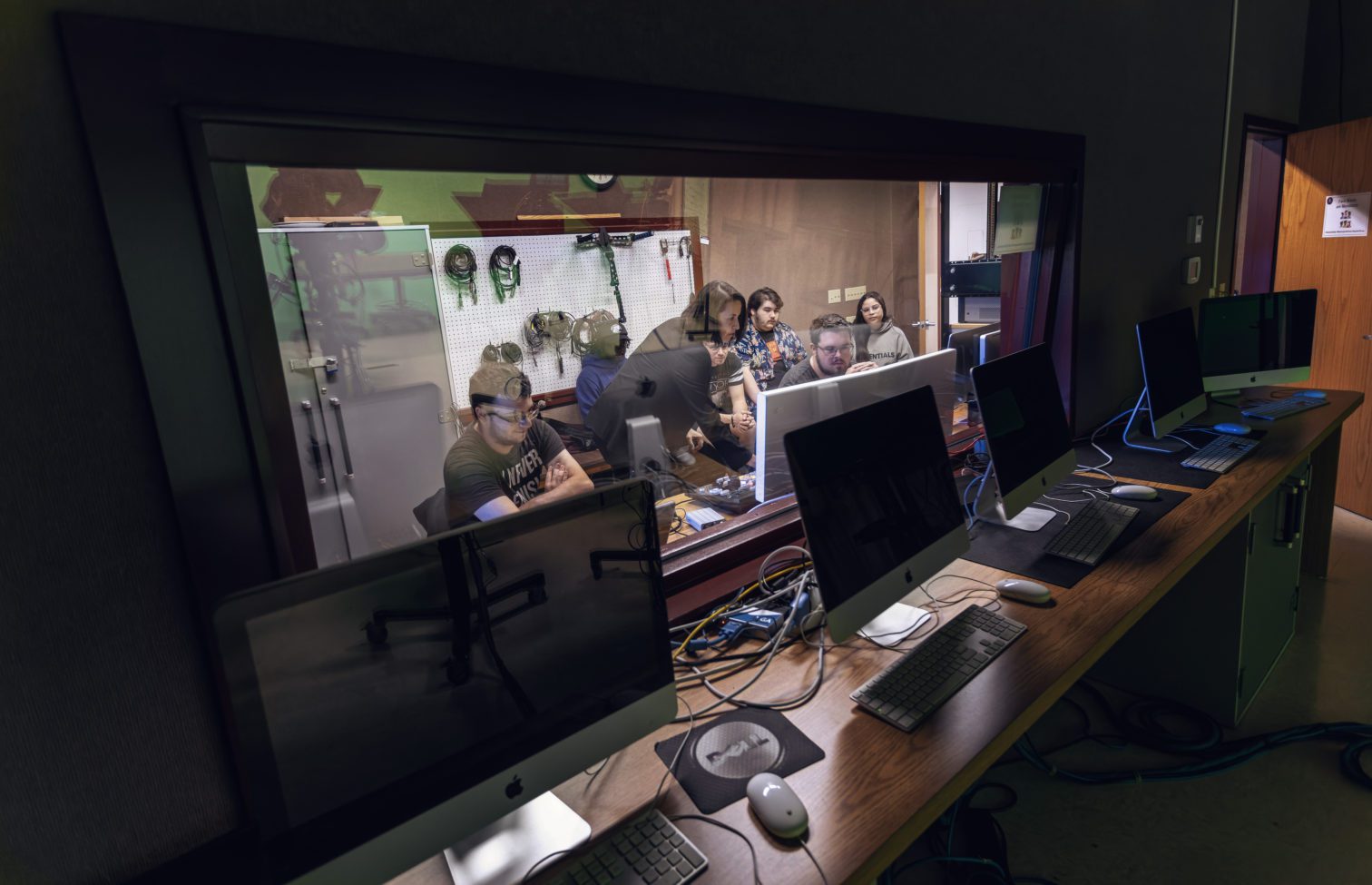 Career Options
Communication arts graduates from St. Thomas Aquinas College pursue advanced degrees and careers in these fields, and many more:
Broadcasting
Community Management
Copywriting
Creative Digital Production
Digital Marketing
Event Planning
Filmmaking
Public Relations
Producing
Social Media Marketing
Our communication arts students intern and find full-time employment at a wide range of companies such as:
Google
Bloomberg London
The Estée Lauder Companies
ABC News
Disney
In Touch Weekly
KPMG
New York Giants
Madison Square Garden
iHeartRadio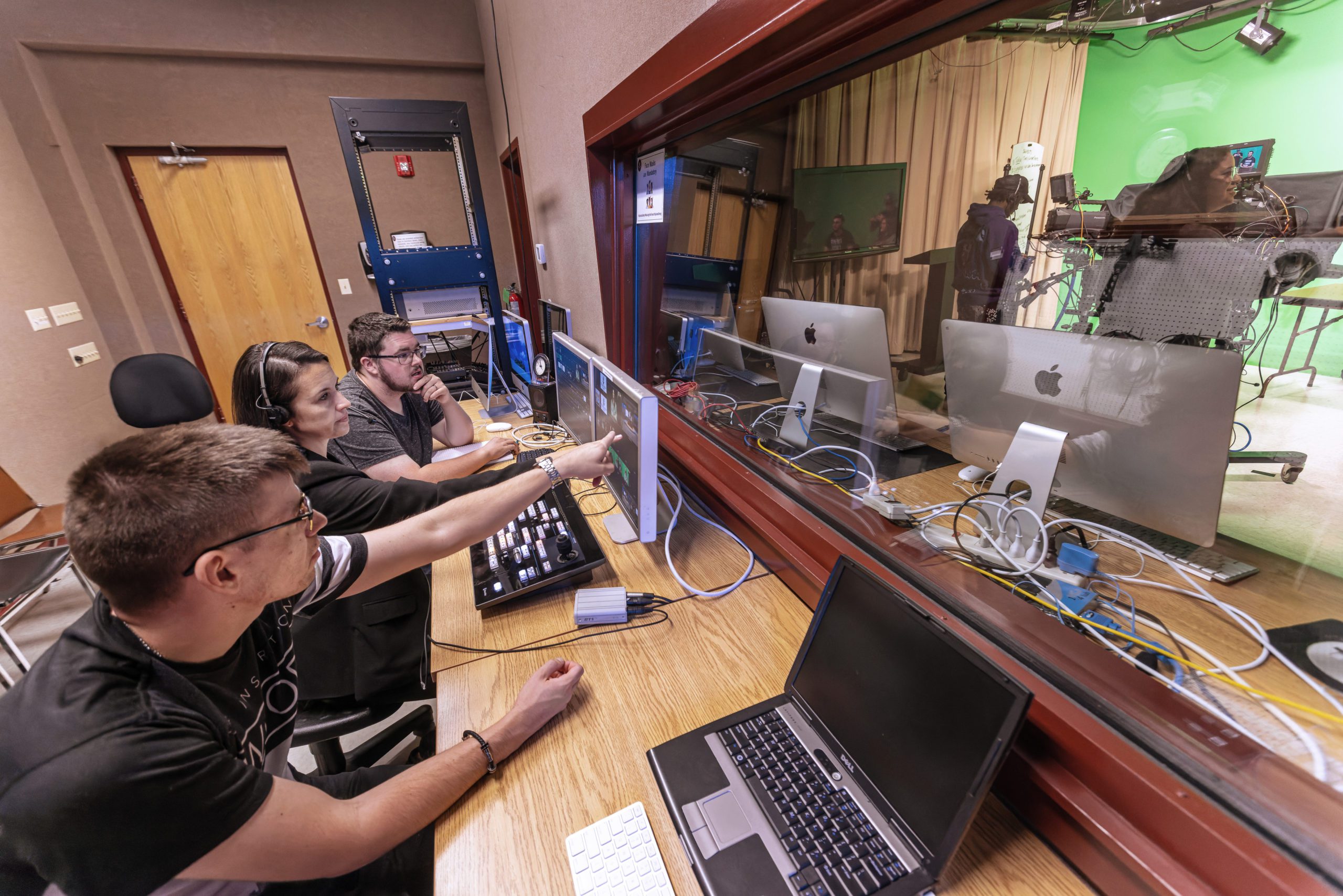 Program options
The BA in Communication Arts develops the creative, strategic, and technical knowledge and skills to step into successful careers in virtually every area of communications. The Broadcasting and Digital Content Production concentration is tailored to careers in the broadcast industry while the Social and Interactive Media concentration develops leading-edge skills in the latest digital technologies for careers in new media. Our general track offers the flexibility to customize the program with a selection of electives that match your career goals.
Maybe you dream of hosting your own television or radio show or becoming a groundbreaking journalist or blogger. Or maybe you prefer to work behind the scenes as an editor, producer, technician, or camera operator.  Our degree in communication arts prepares you for all of this, and more. You have the option of pursuing Broadcasting & Digital Content Production, Social & Interactive Media or a general track.
The ability to communicate clearly and effectively is essential to articulate ideas, persuade audiences, and lead teams. A minor in communication arts develops key skills that give job candidates a competitive advantage in any professional pursuit.