Hospitality Management
Immerse yourself in the exciting, multi-billion dollar hospitality industry and imagine the possibilities for where your career will take you. Whether you dream of managing a luxury hotel in the south of France or planning events for a high-end fashion brand in New York City, the hospitality management program at St. Thomas Aquinas College will ignite your possibilities.
You'll learn what it takes to manage a successful enterprise and ensure superior guest experiences in any venue around the globe. Our hospitality management program develops core analytical business foundations, polished communication and customer service skills, and cutting-edge technical capabilities that will put you ahead of the curve.
At a glance
Undergraduate major & minor
BS
4 years
Main campus and hybrid
Common Minors
Only at St. Thomas Aquinas College

Ignite Your Career With Experiential Learning
Put business theory into practice and gain real-world experience by participating in consulting projects, planning on-campus events, going on field trips and site visits, and pursuing paid internships in hospitality organizations in the New York City area and around the world.

Career Preparation & Mentoring
Our expert faculty work with every student to create a personalized plan that ignites your passion, builds knowledge and cultural perspective, and sets you on the path for a rich and rewarding career and a lifetime of discovery. We'll help you build a solid résumé, a network of business contacts, and the skills and confidence to land your dream job.
Featured Courses
Event Planning and Management
Get a behind-the-scenes tour of everything it takes to plan and execute a successful event—including creating a theme, developing a program, managing a venue, overseeing entertainment, and more. Then put your knowledge to action by designing and presenting an event concept of your very own.
Hospitality Management and Operations
Learn about operational principles and explore current issues, trends, and technologies unique to different types of hospitality businesses.
Service Technology and Innovation
Technology is key to success in the hospitality business, and it is continually evolving.
What Success Looks Like
"My time at St. Thomas Aquinas College definitely influenced my decision to apply for the Disney College Program. Through the Hospitality Management program and classes, such as Event Planning, I was able to discover my passion of creating unforgettable experiences for guests. I love that everything I have learned has been relevant to what I am doing."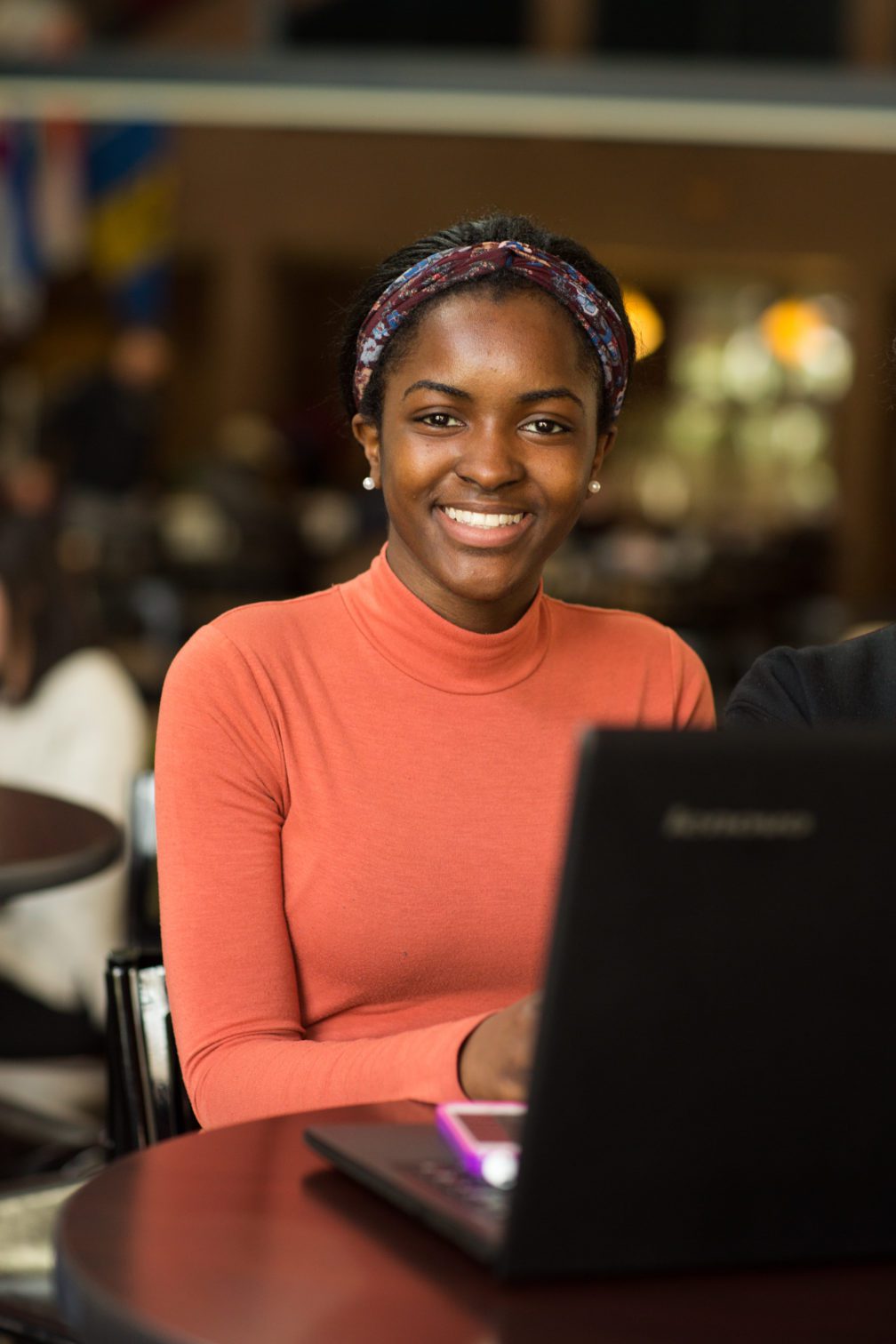 Career Options
A degree in hospitality management can prepare you for many careers. Our graduates work in these fields, and more:
Lodging Industry
Reservation Management
Revenue and Rooms Division Management
Visitor Center Operations and Management
Customer Service Operations
Event Management
Hotel and Resort Management
St. Thomas Aquinas College hospitality management students intern and find full-time employment after graduation at global organizations, including:
Casa Bacardi, Puerto Rico
Crowne Plaza, Manhattan
Disney Corporation
Edgar Hotels, Martha's Vineyard
Hilton Hotels and Resorts
Hyatt Regency, Chesapeake Bay
Marriott Hotels
Teeling Whiskey Distillery, Dublin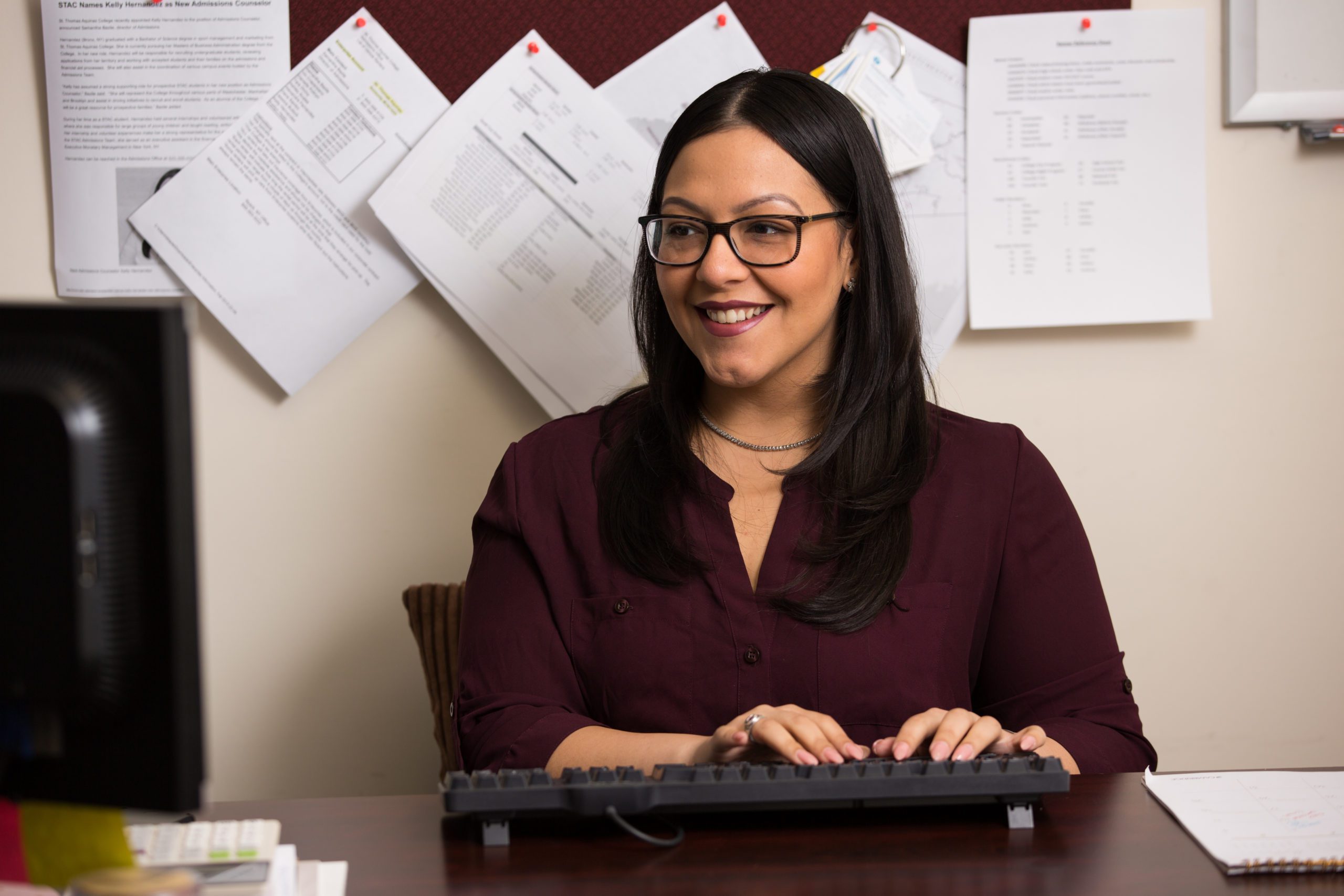 Program options
The BS in Hospitality Management provides students with a sound understanding of the hospitality industry, setting the foundations for success in this exciting business sector.
A minor in hospitality management provides a specialty in the business of travel and tourism, an asset for students majoring in a wide range of fields, including communications, management, marketing, and more.