Management
Ignite your passion for business and become a successful leader by learning the skills you'll need to effectively manage people, information, and organizations. St. Thomas Aquinas College's bachelor of science program in management will challenge you to excel in every facet of organizational management, including human resources, business ethics, leadership, and global supply chains.
Our expert faculty will guide you in personalizing a program of study that sets you up to succeed in most industries when you choose from a wide range of electives such as HR Compensation & Benefits, HR Performance Management, Entrepreneurship, Sport Management, Leadership, and more.
At a glance
Undergraduate major & minor
BS
4 years
Main campus
MBA in Management
Common Minors
Communications
Economics
Finance
Hospitality Management
Marketing
Psychology
Sport Management
Only at St. Thomas Aquinas College

Ignite Your Career With Experiential Learning
Our management students benefit from many experiential learning opportunities, including internships and consulting projects with local businesses in which you will apply what you learn in the classroom to diagnose organizational issues and recommend solutions.

Career Preparation & Mentoring
Management faculty at St. Thomas Aquinas College lead each student personally to build upon your strengths, grow as a business leader, and develop the skills to excel in your future career.
Featured Courses
Organizational Leadership
Go on a personal journey of reflection and skill development based on leadership theory and personal experience. Students learn why leadership works the way it does and come to understand how they can lead others more effectively.
Human Resource Management
A sound understanding of human resources is essential for every business leader and every employee. This practical course covers everything you need to know about recruitment and training, performance reviews, incentives and salaries, and managing a diverse and inclusive workforce.
Supply Chain & Logistics
This two-course sequence prepares students to navigate the complexities of the global supply chain and align different organizations to successfully produce products and distribute them around the world.
What Success Looks Like
"My time at STAC prepared me for my career by providing countless unique opportunities through internships, extracurriculars and the curriculum itself. The opportunities I took advantage of and the relationships I built, gave me diverse experiences and challenged my way of thinking. I learned a lot, growing both professionally and personally."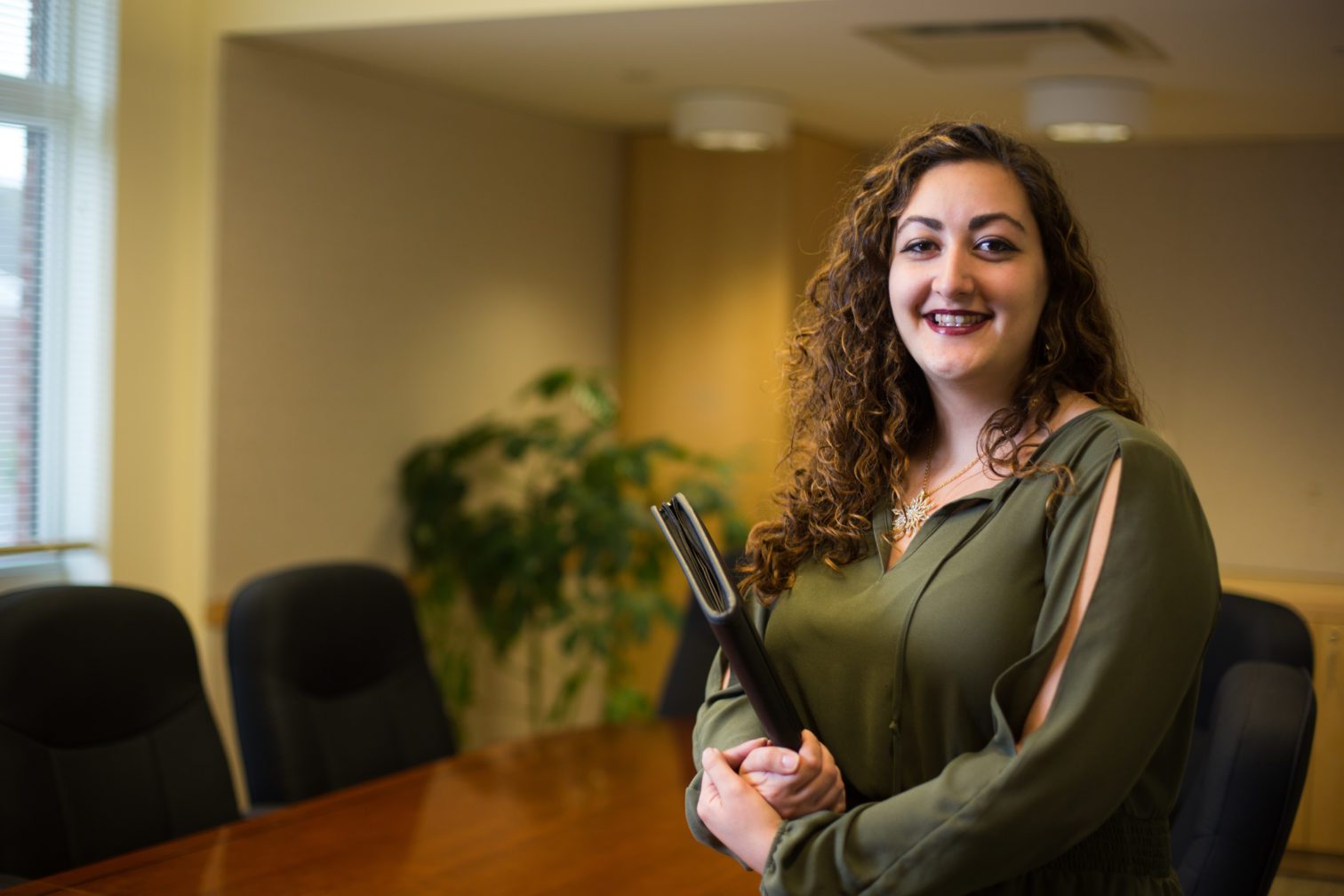 Career Options
A degree in management can prepare you for a career in any organization. Management graduates from St. Thomas Aquinas College work in these fields, and more:
Advertising
Consulting
Construction Management
Financial Management
Hospitality
Human Resources
Project Management
Our management students intern and find full-time employment after graduation at:
Alvarez & Marsal
Computershare
Ford Motor Company
Perry Homes
R.K.I.T. Services
Vinco Ventures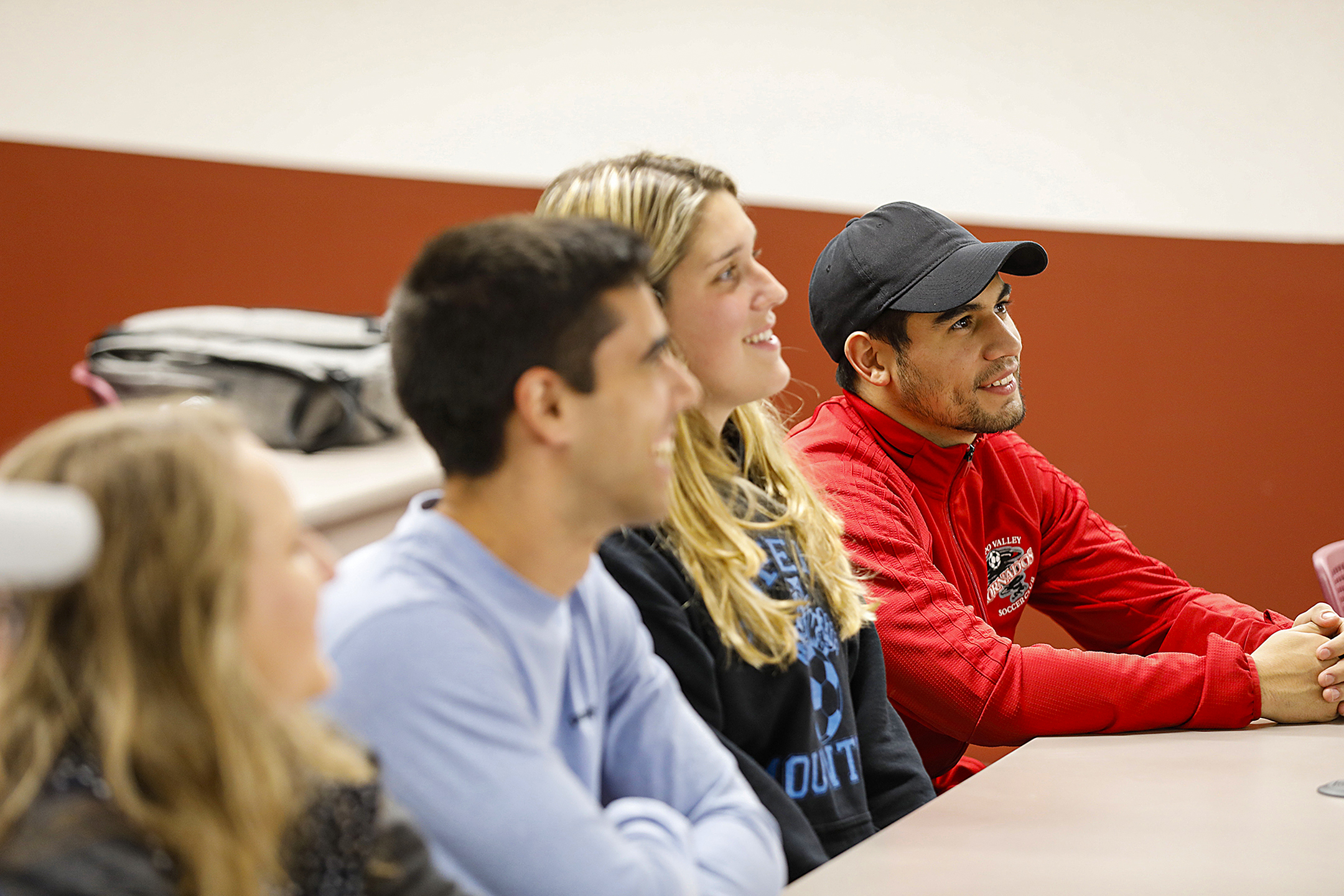 Program options
The BS in Management provides students with a solid understanding of organizational behavior and the skills and knowledge it takes to lead people and operations successfully.
A minor in management gives students an inside look at the structure of organizations and the tools to maximize performance in every area.
Earn your bachelor's degree and your MBA in management in five years in our accelerated MBA program.