MBA: Management
Ignite your dream of earning your seat in the C-Suite. With an MBA in management from St. Thomas Aquinas College, you will develop a sound leadership mindset and the knowledge and expertise to lead teams and organizations to success.
Discover the latest approaches to cultivating talent and a diverse organizational culture that is centered on everyone's growth and well being. Learn effective analytical strategies that inform corporate decision making and drive profits, and examine business practices and policies through an ethical lens. Enrich your understanding of all facets of management in interactive projects and group discussions and solve real-world business challenges using the latest data and technology in our Bloomberg Professional Laboratory.
Our expert faculty will nurture your professional growth in a supportive academic community and guide you in realizing your full potential.
At a glance
Graduate Program
On-campus or online options available
39 credits
YOUR way to an MBA

Designed With The Working Professional In Mind
Fulfilling goals. Stepping forward to lead. At St. Thomas Aquinas College, you will find an academic community that energizes you for success, you'll discover new possibilities to advance your career and ignite the passion within to propel you forward.
Our MBA program offers students and busy working professionals the flexibility and convenience of achieving your degree in a way that works best for you. No matter which path you pursue – full-time or part-time, on campus, or fully online in virtual classrooms, you will experience a personalized education with faculty who care.
Featured Courses
Entrepreneurial Management
Transform an innovative idea or an existing venture into a thriving business. You'll learn how to build solid foundations, manage people and resources effectively, create budgets and long-term financial plans, evaluate opportunities, and achieve new levels of success.
Corporate Strategy
Develop your leadership skills and the ability to make rapid, intelligent decisions as an accomplished executive in the increasingly complex and ever-changing business world. This course covers topics such as decision-making theories, negotiation strategies, competitive positioning, and long-term forecasting.
Human Resource Management
Maximize your company's human assets by learning how to attract the best job candidates, cultivate a positive and inclusive corporate culture, and inspire and reward exceptional performance. This course spotlights the nuts and bolts of HR management, from salary administration, to legal and ethical issues, to the latest technology tools.
FREQUENTLY ASKED QUESTIONS
No. Our MBA program is designed to accommodate the academic needs of working professionals with undergraduate degrees in areas outside of business as well as graduates of business programs. STAC's MBA program includes a series of 7 or 9 core courses that provide graduates of all disciplines with the academic foundation in business that they will need to successfully complete their MBA.
The MBA degree requires a total of 39 credits, Full time students may complete the program in five MBA sessions. However, the majority of the students are working professionals who take about a year and a half to complete the program.
A maximum of 6 graduate transfer credits may be accepted for courses comparable to a STAC course.
Sessions begin in September, December, March and June. First time students can start the program in any session.
There are four sessions per year and each session is for nine weeks. Campus-based courses meet once per weekend on Friday evening from 6:00 PM until 10:25 PM and Saturday or Sunday morning from 8:30 AM until 12:55 PM. Online courses follow a quarterly schedule in a virtual classroom setting. Online course assignment due dates/times are determined by the professor.
No. Applicants who meet the criteria for regular admission do not need the GMAT.
What Success Looks Like
"St. Thomas Aquinas College has given me the opportunity to follow my two passions: Sports and Music. I've also had the opportunity to work on campus – which has taught me many new things that I can take with me in my career journey."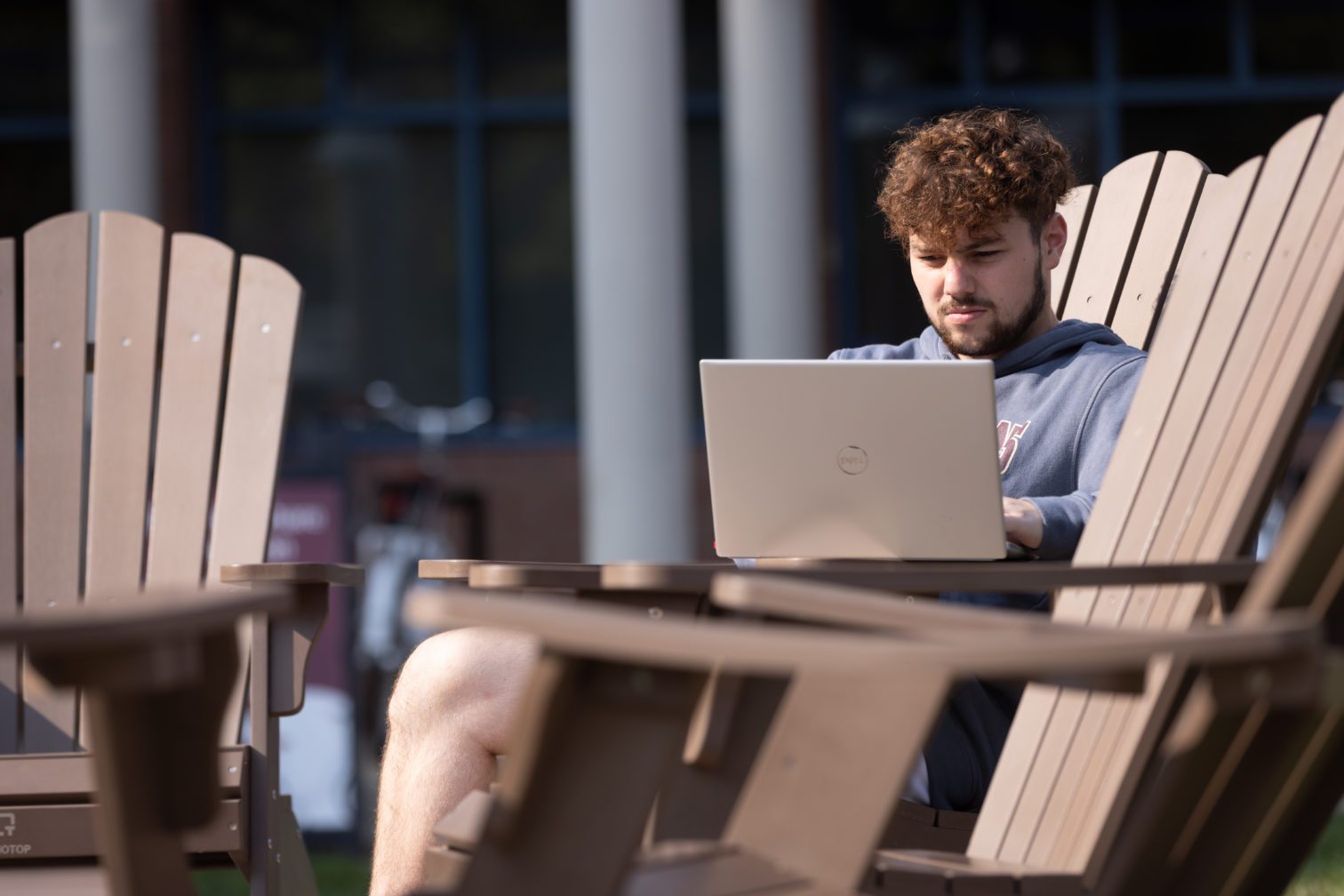 Career Options
Our MBA program in management equips you to advance in your career or pivot successfully into a new one. Graduates work in a diverse range of fields, including:
Entrepreneurship
Construction Management
Financial Management
Hospitality
Human Resources
Manufacturing
Sales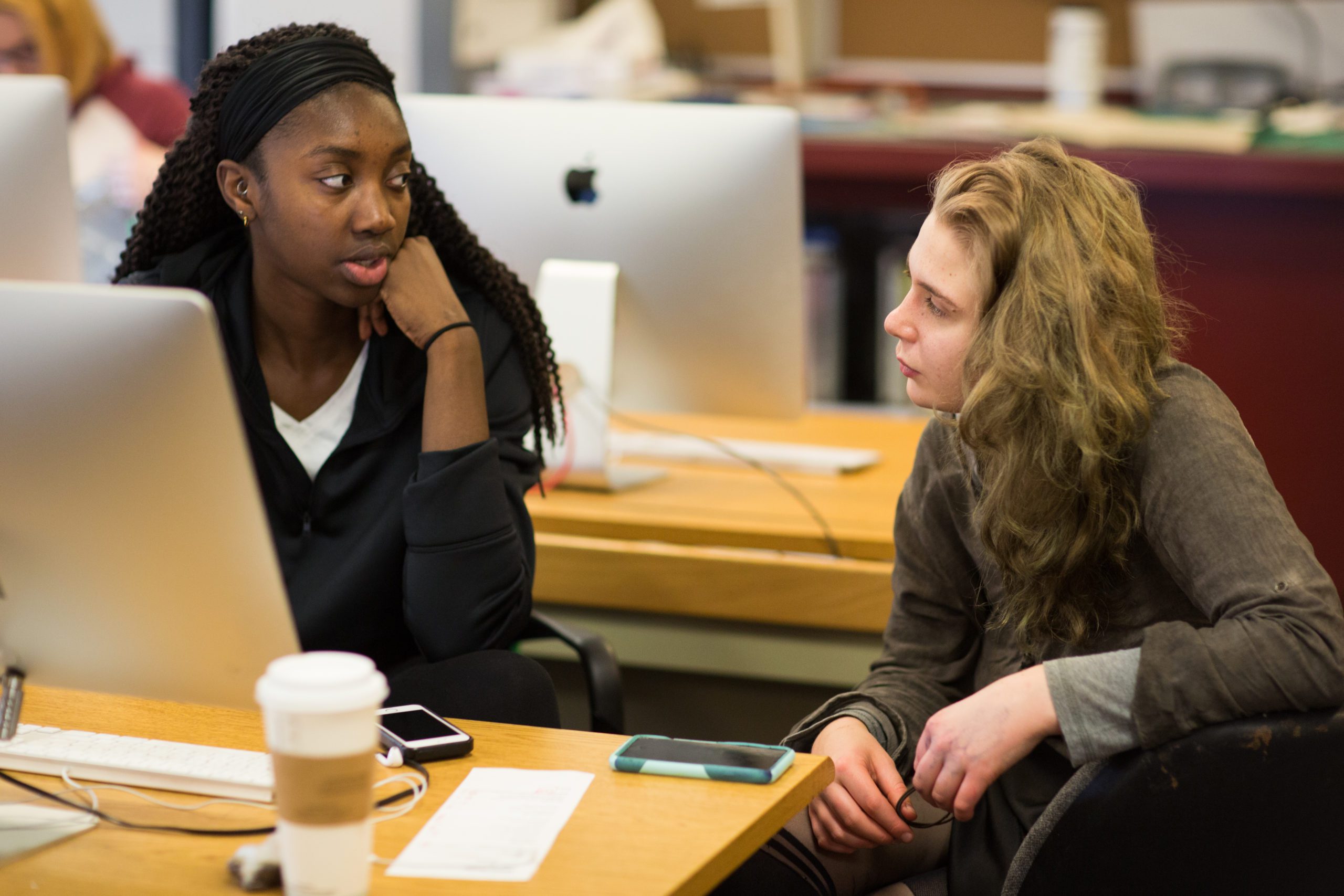 Program options
Imagine the possibilities for your future as you earn your MBA degree in as little as one year. Incoming undergraduates have the option of taking 12 credits in advance and applying them toward the program.
In addition to management, the College offers MBA concentrations in finance, healthcare management & informatics, marketing, and sport administration as well as a general MBA program.