MBA: General Concentration
Ignite your business career and empower yourself to advance with an MBA from St. Thomas Aquinas College. Learn to navigate the complexities of the modern corporate world through interactive coursework, including case studies, group discussions, and special projects. Build upon your analytical and managerial skills in a supportive academic community and gain the expertise to successfully lead teams, operations, and organizations. Our expert faculty will personally guide you to realize your full potential and excel as a business leader in any industry.

At a glance
Graduate Program
On-campus or online options available
39 credits
YOUR way to an MBA

Designed with the working professional in mind, St. Thomas Aquinas College's MBA program offers students and busy working professionals like you, the flexibility and convenience of achieving your degree in a way that works best for you: full-time or part-time, on campus, or fully online in virtual classrooms you can access 24/7 from anywhere around the globe. Plan a schedule that balances your education and professional life so that you can achieve your goals.
View Schedules:
The Tentative present MBA Schedule can be accessed here.
The Tentative future MBA Schedule(s) can be accessed here.
For a full list of upcoming course offerings please contact the MBA Office at mba@stac.edu.
Featured Courses
The Legal Environment of Business
Study the relationship between law and business and the impact of politics, regulations, and technology on organizational success. Examine the judicial system, contracts, and partnerships and consider important ethical questions and key leadership strategies to ensure a more just and humane society.
Business and the Environment
How can the global business world sustain supplies of energy, water, and other resources? Apply tools such as benefit-cost analysis, risk analysis, and return-on-investment to discover how to create business value with environmental, social, and governance standards in mind.
Professional Communications Strategies
Being able to produce brief, ethical, well-prepared communications, both written and oral, is an essential skill for every business leader. This course will help develop an understanding of the impact of the political, legal, social, cultural, and technological environments on effective communication.
FREQUENTLY ASKED QUESTIONS
No. Our MBA program is designed to accommodate the academic needs of working professionals with undergraduate degrees in areas outside of business as well as graduates of business programs. STAC's MBA program includes a series of 7 or 9 core courses that provide graduates of all disciplines with the academic foundation in business that they will need to successfully complete their MBA.
The MBA degree requires a total of 39 credits, Full time students may complete the program in five MBA sessions. However, the majority of the students are working professionals who take about a year and a half to complete the program.
A maximum of 6 graduate transfer credits may be accepted for courses comparable to a STAC course.
Sessions begin in September, December, March and June. First time students can start the program in any session.
There are four sessions per year and each session is for nine weeks. Campus-based courses meet once per weekend on Friday evening from 6:00 PM until 10:25 PM and Saturday or Sunday morning from 8:30 AM until 12:55 PM. Online courses follow a quarterly schedule in a virtual classroom setting. Online course assignment due dates/times are determined by the professor.
No. Applicants who meet the criteria for regular admission do not need the GMAT.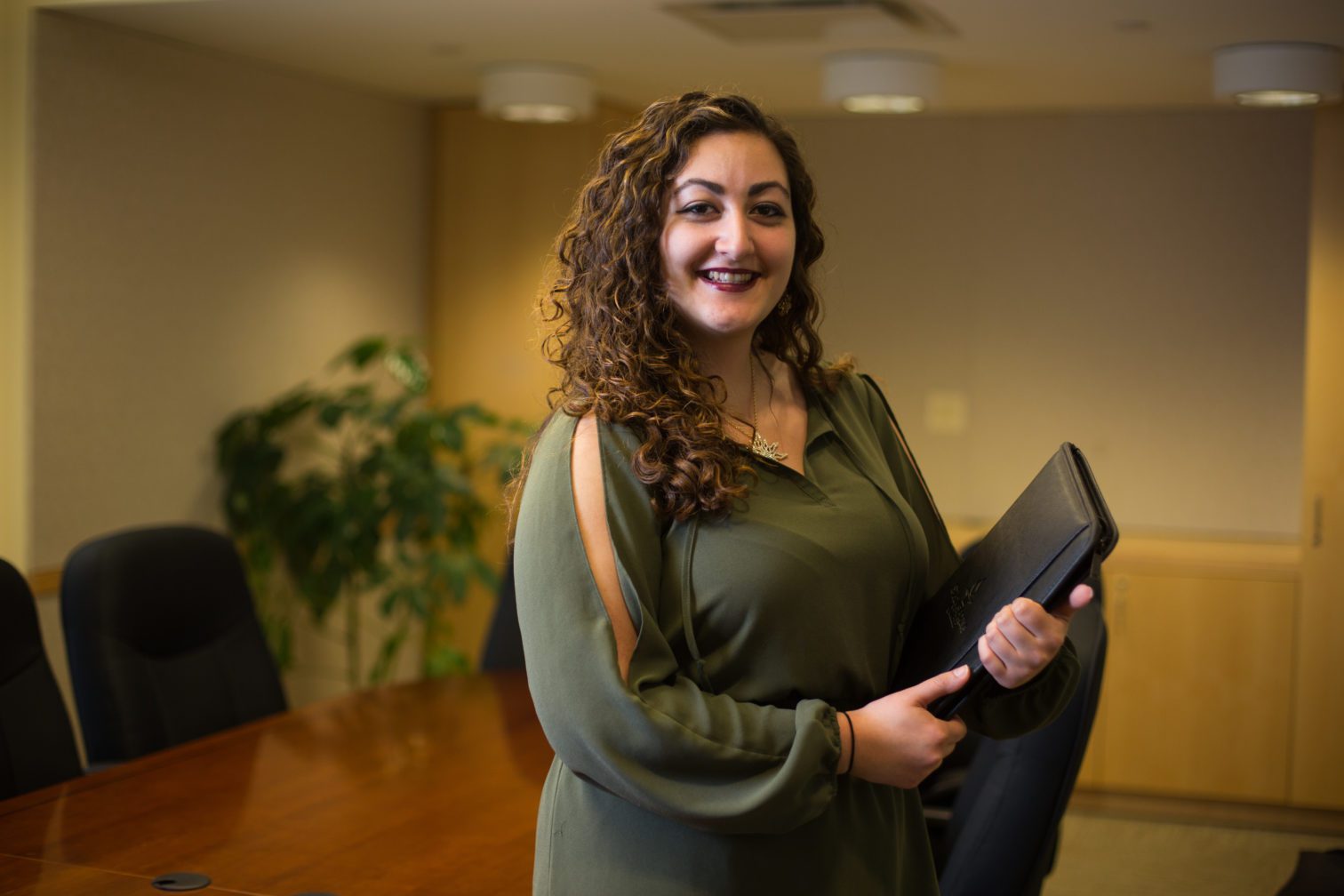 Career Options
STAC's general MBA Program equips you with the advanced knowledge and skills to propel your career forward or pivot successfully into a new one. Graduates work in a diverse range of fields, including:
Advertising
Construction Management
Entertainment
Entrepreneurship
Financial Management
Hospitality
Human Resources
Marketing and Sales
Social Media
Sport Management
Program options
Ignite your future by earning your MBA degree in as little as one year. Incoming undergraduates have the option of taking 12 credits in advance and applying them toward the program.
Tailor your MBA program to focus on a specific facet of business with a concentration in Finance, Healthcare Management & Informatics, Management, Marketing, or Sport Administration.