Master of Science in Teaching, Art Education
Students may pursue their path to the classroom with our MST: Art Education (Grades K-12) and MST: Art Education (Grades K-12) & Students with Disabilities (Grades 1-6) degree options.
Combine your creativity with your passion for helping others in a career in Art Education, and spend your life doing what you love. As an art teacher, you will inspire children to express themselves and discover their gifts and passions.
Ignite your opportunities in the Master of Science in Teaching (MST) program at St. Thomas Aquinas College. Through a rigorous curriculum and valuable field experiences, you will learn to create inclusive learning environments and build a portfolio of teaching strategies to spark your students' artistic abilities. Explore traditional art forms, such as painting and sculpture, as well as new media, creative technology, and digital animation. Join our creative and supportive academic community, learn from a faculty of exceptional practitioners, and develop the skills you'll need to succeed in a rewarding career in art education.
Designed for students who earned an undergraduate degree in another field of study and for those who are changing careers, this program will prepare you to become a certified art teacher, grades K-12. Students may also pursue dual certification in art education, grades K-12, and special education, grades 1-6 or grades 7-12.
At a glance
Graduate Program
MST Art Education: 36 Credits
MST Art Education (Grades K-12) and Students with Disabilities (Grades 1-6): 42 Credits
Only at St. Thomas Aquinas College

Only at St. Thomas Aquinas College
St. Thomas Aquinas College was founded as a teacher's college. We have a long legacy of preparing knowledgeable, caring educators who are passionate about learning, teaching, and making a difference in the world, one student at a time.
Join our close-knit academic community of experts who will support you personally in advancing to the next level of your career.

Earn Your Degree on Your Time
Designed with working professionals in mind, all classes are conveniently held in the late afternoon and evening.
Featured Courses
Psychology of Learning/Models of Teaching
How does learning happen? This course explores how the brain develops, functions, and changes over time. Learn research-based practices and models of instruction that bring together neuroscience, cognitive science, and educational psychology to teach students with diverse learning needs and abilities.
Special Methods: Teaching Art K-12
Learn by doing in this course that inspires future educators to teach art through active participation in drawing, painting, sculpturing, crafting, and creating digital media. Discover effective methods of developing curricula, adapting instructional methods, fostering an inclusive classroom, and enriching the learning experience for students of all learning abilities.
Action Research & Evaluation
Make the most of your student teaching experience in this concurrent seminar that will inspire you to reflect, self-evaluate, and evolve as a teacher. Embracing this process as a student will propel your professional development throughout your teaching career and make it possible to empower your students to achieve their potential.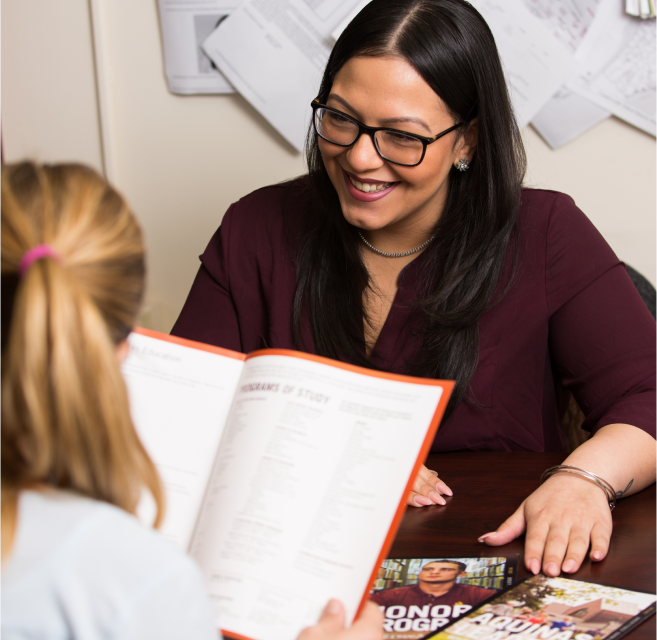 Career OpPORTUNITIES
Our Art Education students student teach and find full-time employment at many local school districts and education systems throughout New York and New Jersey, including:
Clarkstown Central School District
South Orangetown Central School District
Pearl River School District
Albertus Magnus High School
North Rockland Central School District
Monroe-Woodbury Central School District
East Ramapo Central School District
Suffern Central School District
Edison Intermediate School – Westfield, NJ
Program options
The MST in Art Education prepares students to become certified in Art Education. In New York State, the Art certification encompasses all grades, K-12.
The MST in Art Education & Special Education Certification is for grades 1-6 or 7-12. Students combining Art with Special Education may choose Art K-12 and Special Education, grades 1-6, or Art K-12 and Special Education, grades 7-12.
The MST in Adolescence Education prepares students to teach a specific content area; English, Mathematics, Social Studies, SPanish, Earth Science, Biology, Chemistry, or Physics. Students can also pursue a degree in Adolescence and Special Education and earn a second certification in Students with Disabilities.
Graduates of the MST programs are invited to return to St. Thomas Aquinas College to pursue post-master's certificates in literacy or special education at alumni discounted rates to qualify for additional certifications and salary increases.