Chemistry
Chemistry is a fascinating field of science that involves the study of the elements that make up our world. It provides the intelligence to solve crimes, cure diseases, and address critical environmental challenges, such as acid rain and global warming. A degree in chemistry is a gateway to so many exciting and meaningful careers.
Ignite your curiosity in the chemistry program at St. Thomas Aquinas College where you will conduct complex experiments alongside world class scientists in labs fully equipped with the very latest instruments and technology. Discover the elements of the Earth and how masses transform, and imagine the endless possibilities that lie ahead to use your gifts to make a real difference in the world, in any path you choose.
At a glance
Undergraduate major & minor
BA
4 years
Main campus
Common Minors
Biology
Computer Science
Forensic Science
Only at St. Thomas Aquinas College

Ignite Your Career With Experiential Learning
Experiment in state-of-the-art lab facilities and conduct independent research and build your résumé and presentation skills at scholarly conferences. Gain real-world experience through internships at a wide range of partner organizations in the New York metropolitan area.

Career Preparation & Mentoring
Small classes make a big difference to students at St. Thomas Aquinas College. Develop strong relationships with experienced scientists who will guide you in achieving your full potential through your college years and beyond.
Featured Courses
Organic Chemistry I & II
Explore the relationship between structure and reaction of the various classes of carbon compounds and discover how to prepare, separate, purify, and identify organic compounds.
Environmental Chemistry
Ozone depletion, acid rain, global warming, sewage treatment, and nuclear power—these are among the topics covered in this class that examines the chemistry of environmentally important chemical cycles and the chemical principles that govern environmental processes.
Instrumental Methods of Analysis
Gain hands-on experience working with the latest instruments, such as Gas Chromatography/Mass Spectrometry, Flame AA Spectrometer, and Fourier-Transform Infrared Spectroscopy (FTIR).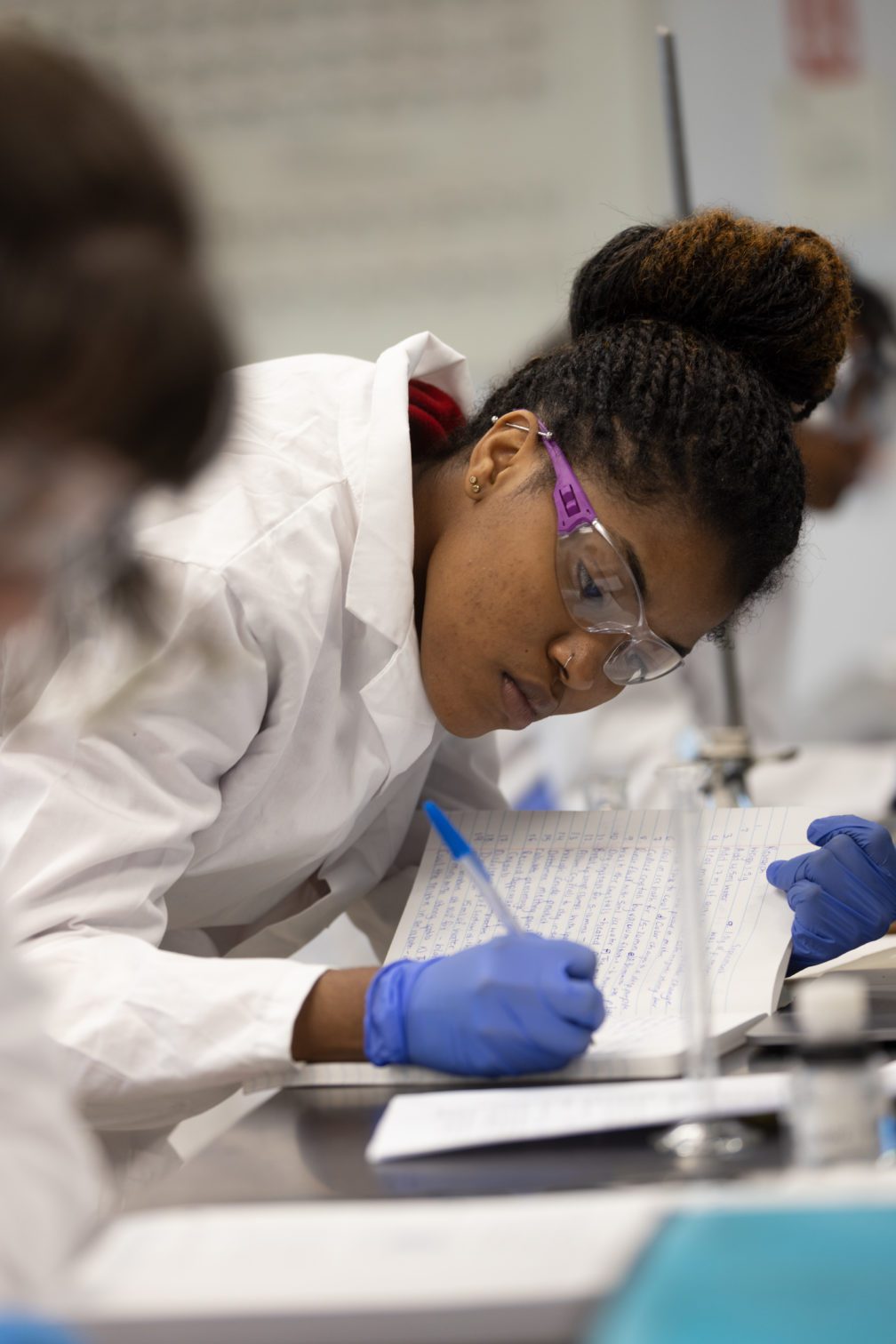 Career Options
A degree in chemistry will prepare you for graduate programs and careers in many fields and industries, such as:
Education
Forensic Science
Healthcare
Food Chemistry
Laboratory Research
Quality Assurance
Pharmacology
Chemical Engineering
Our chemistry students intern and find full-time employment at many organizations, including:
Pearl River Laboratories
Pfizer
Avon
Regeneron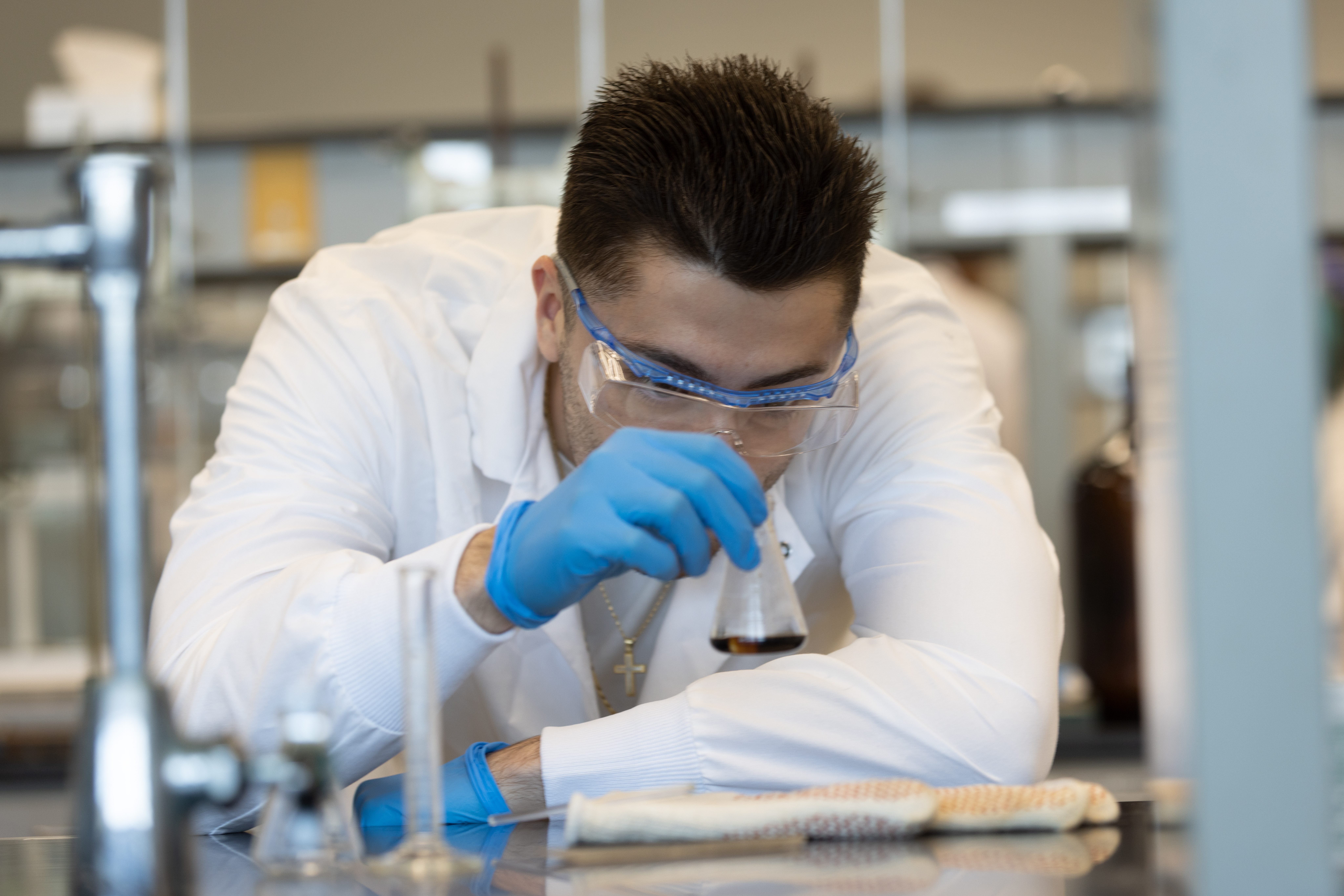 Program options
The BS in Chemistry develops the analytical skills and knowledge essential for success in graduate programs and careers in many fields and industries. Personally guided by scientists, you will graduate with numerous hours in the lab, valuable work experience from internships and research projects.
A minor in hemistry complements countless areas of study—including all other facets of science and technology as well as related fields—by developing key analytical skills and a sound understanding of elements and the way they interact.