Finance
Imagine the possibilities for your future career in finance. From corporate finance and portfolio management to international trade, there are unlimited ways you can put your analytical skills to work in a thriving industry that spans the globe.
Discover the principles of financial analysis and learn about world economies in St. Thomas Aquinas College's bachelor's program in finance. Explore the essentials of wealth accumulation, capital markets, risk management, and mergers and acquisitions. Our expert faculty will ignite your curiosity as they deliver the latest intelligence in this ever-changing field. Put that knowledge to practice in our state-of-the-art Bloomberg Lab and in internships in the business capital of the world.
At a glance
Undergraduate major & minor
BS
4 years
Main campus
MBA program in Finance
Common Minors
Accounting
Computer Science
Economics
Math
Only at St. Thomas Aquinas College

Ignite Your Career With Experiential Learning
Apply the financial analysis techniques to hands-on projects using real company data and state-of-the-art Bloomberg Terminals. Envision your future career by taking advantage of a wide range of internship opportunities.

Career Preparation & Mentoring
Our dedicated faculty will guide you through your college journey to set you up for a successful career in finance. We're set on your success.
Featured Courses
Financial Statement Analysis
Analyze the profit and loss statement, balance sheet, profit plans and return on investment and develop a complete vocabulary of financial concepts for management decision making. Study the theories and basic techniques used to control risk and optimize investment returns and examine security analysis, regulations, and how the securities markets operate.
Financial Institutions and Markets
Study financial institutions and instruments in a global marketplace. This course surveys the factors related to managing assets and liabilities of financial intermediaries, commercial banks, and other savings institutions and their impact upon people, corporations, governments, and world economies.
Principles of Managerial Finance
Master financial analysis techniques and learn what it takes to manage a successful corporate enterprise in this course that covers profit planning, cash flow, capital budgeting, and more.
What Success Looks Like
"St. Thomas Aquinas College School of Business challenged me to get out of my comfort zone, taught me how to adapt in tough situations, and opened my mind to taking any opportunity thrown my way."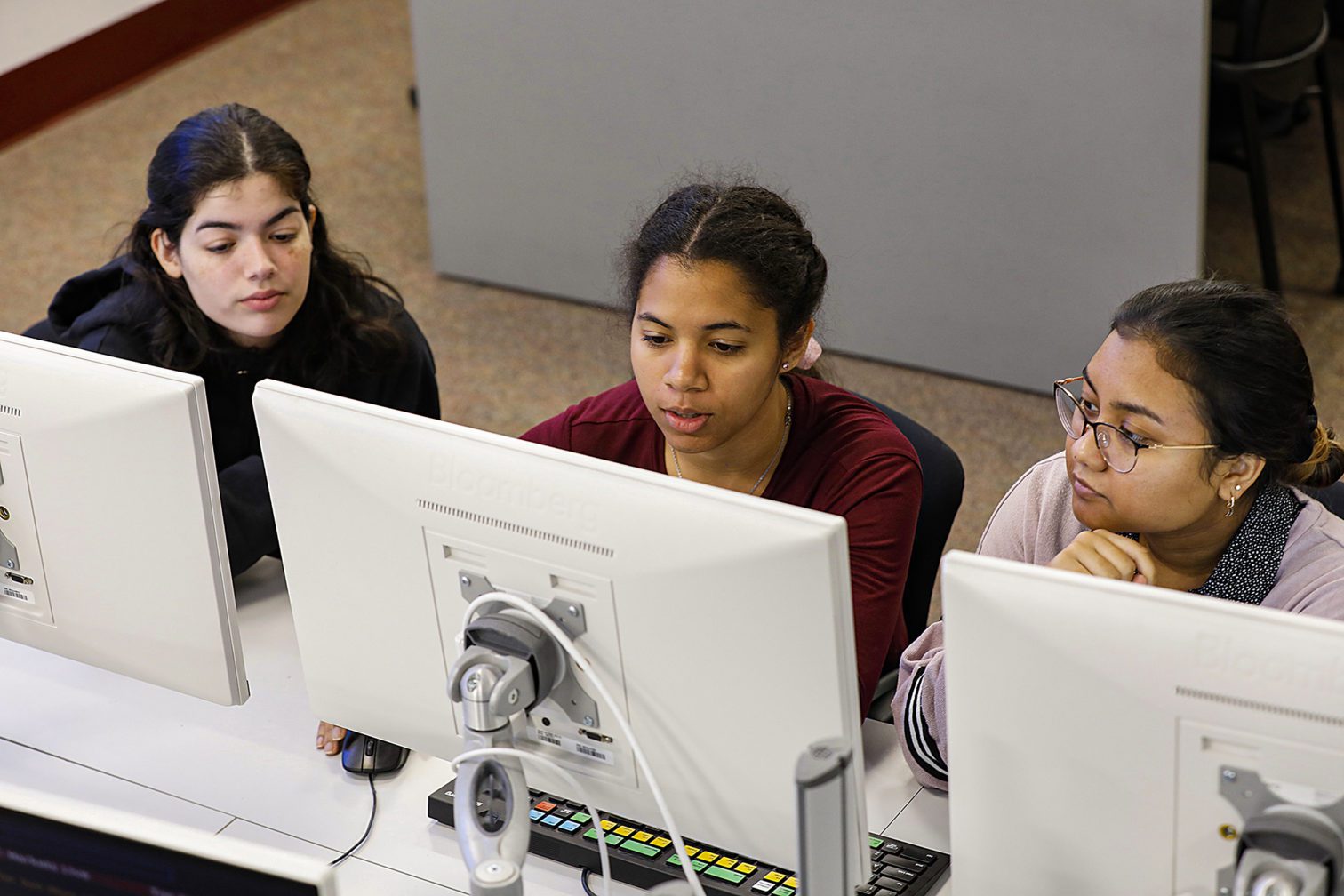 Career Options
Finance graduates from St. Thomas Aquinas College work in these roles and fields, and more:
Banking
Consulting
Financial Analyst
Insurance
Investment Management
Personal Financial Planning
Our finance students intern and find full-time employment after graduation at:
Bloomberg
Danone North America
Federal Reserve Bank
JPMorgan Chase & Co.
Merrill Lynch
Webster Bank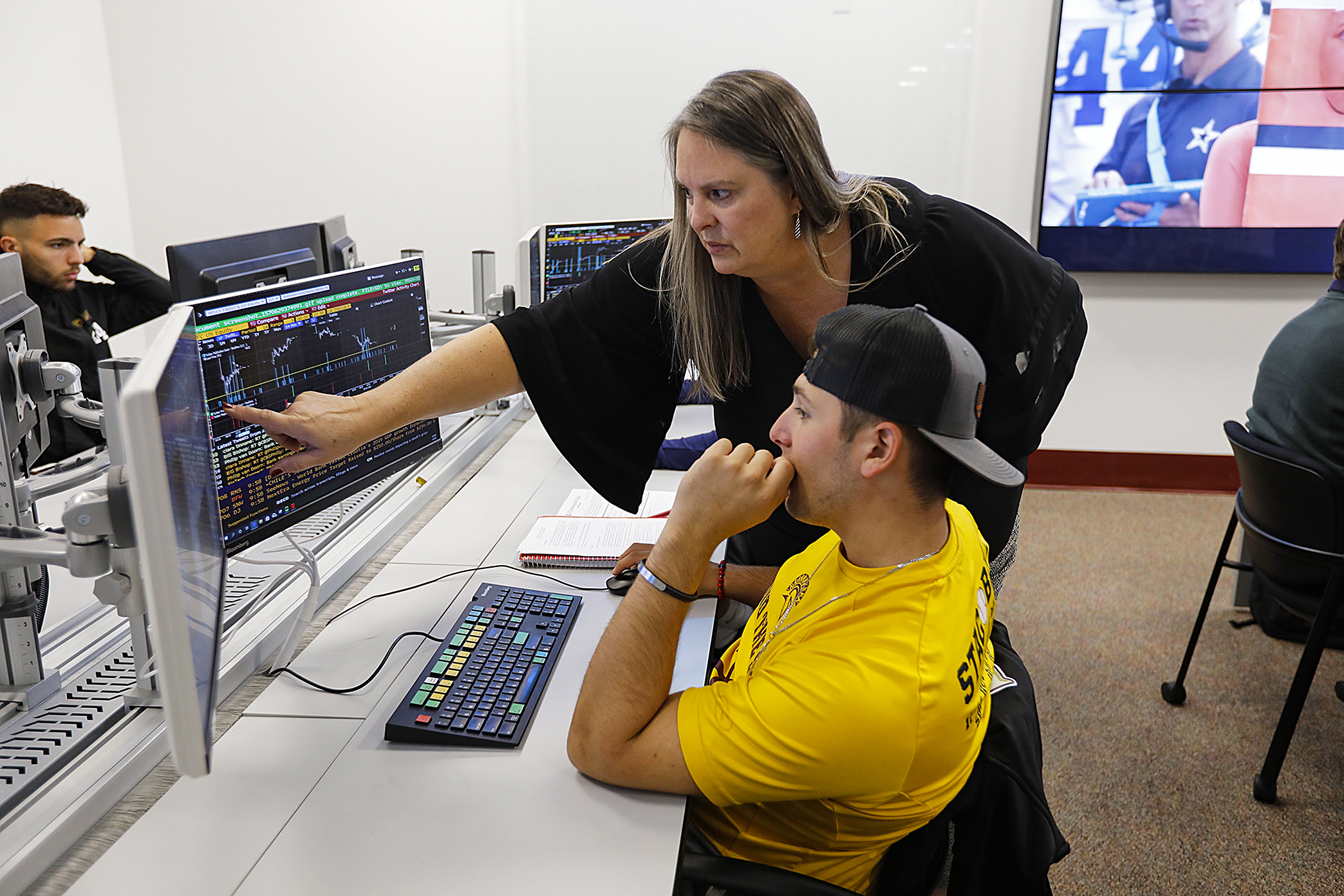 Program options
The BS in Finance provides students with a sound understanding of the capital markets and builds the analytical skills you need to achieve success.
A minor in finance equips students with a deeper understanding of key financial concepts, an asset in any business career.
Ignite the possibilities with an MBA in finance.