Writing
Writing is an essential tool in any professional pursuit. The ability to communicate powerfully using the written word is a gift that will set you apart from the competition and help you to advance in your career in any industry. Or if you dream of becoming a social media storyteller, an investigative journalist, or a best-selling author, your success will depend on your lifetime commitment to mastering your craft.
Pairing a writing minor with any major area of study is a decision that will pay off in countless ways, before and after you graduate. It will be an asset in graduate school, a competitive edge in your job search, and a valuable skill that can increase your earning potential.
Our practical, workshop-style writing program will challenge you to refine your writing skills, ignite your creativity, and inspire you to explore your imagination through a timeless art form.
At a glance
Undergraduate minor
18 Credits
Common Majors
Communication Arts
History
Psychology
Hospitality Management
Sport Management
Forensic Science
Marketing
English
Only at St. Thomas Aquinas College

Ignite Your Career With Experiential Learning
Build your résumé and explore diverse career possibilities through exciting internships, research projects with faculty members, and study abroad experiences. Learn, give back, and have fun by getting involved in your choice of more than 40 student clubs, activities, and community service opportunities.

Career Preparation & Mentoring
Small classes make a big difference to students at St. Thomas Aquinas College. Learn in a supportive academic community of world-class scholars who are set on your success. We will guide you through your college journey and challenge you to reach your full potential so you are prepared to excel in your future career.
Featured Courses
Communication Skills in Business
Written communications are key to doing business. Build your writing skills in this practical course that covers the full range of business communications. Become an expert at researching, interviewing, and writing effective and articulate memos, letters, resumes, presentations, reports, research papers, and more.
Advanced Creative Nonfiction Workshop
Creative nonfiction applies literary techniques often found in fiction and poetry to tell true stories about real people and events. Analyze memoirs, nonfiction shorts, personal essays, lyric essays, and more, and learn to write, revise, and critique creative nonfiction in a small and supportive writing community. 
Content Development for Public Relations
Develop superior writing skills that communicate, engage, and persuade in this course that overviews the public relation function. Explore theory and practice, media advertising, research, public opinion, and budgeting.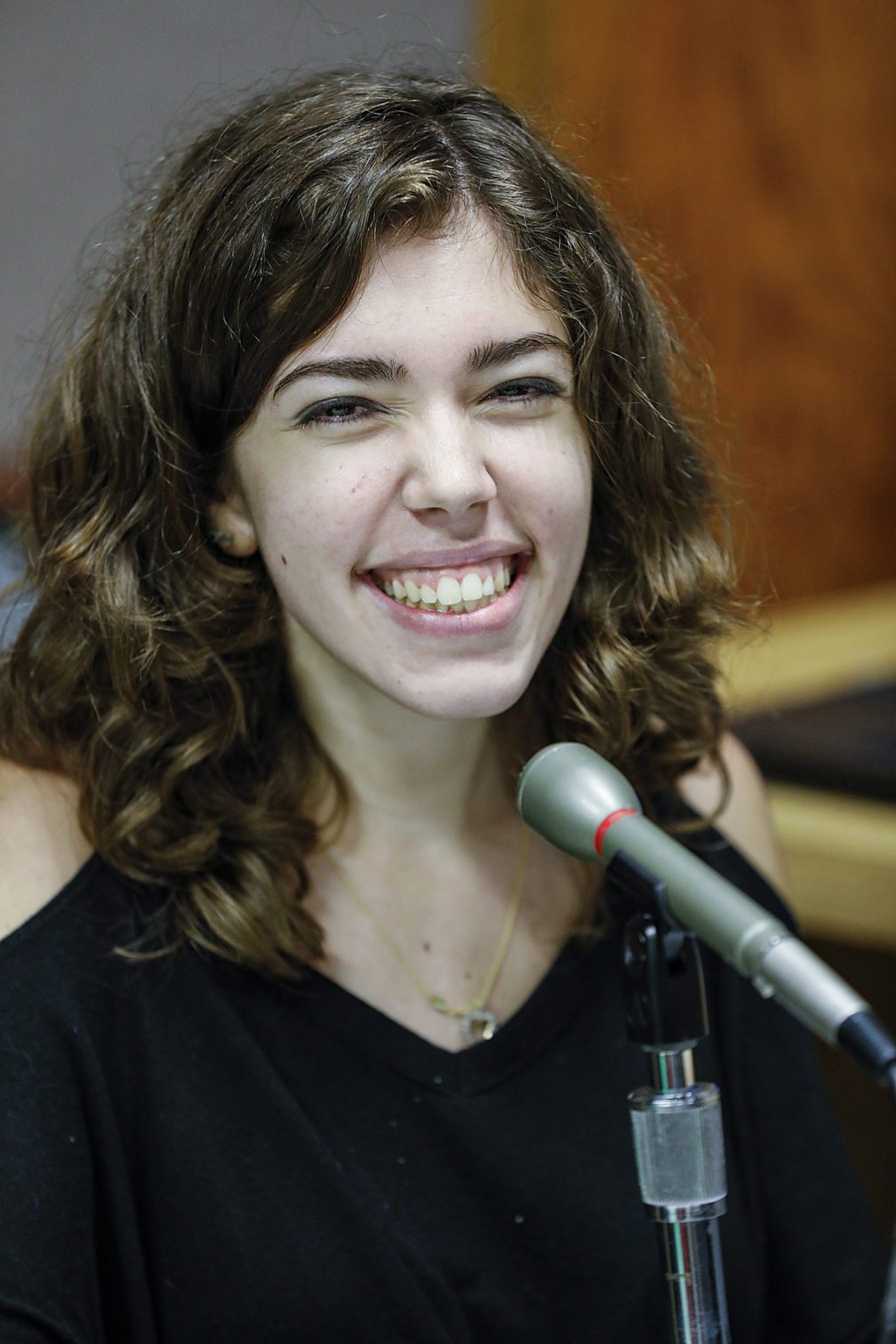 Career Options
A minor in writing prepares students for advanced study and virtually every career, including:
Public Relations
Broadcast Journalism
Scriptwriting
Advertising
Library Science
Business
Social Media Marketing
Publishing