Forensic Science
Imagine analyzing a crime scene and discovering the evidence that identifies the suspect. Or using advanced forensic tools and techniques to reexamine a decades-old case to bring closure for a victim's family or exonerate a person who was wrongly accused. Forensic science is a fascinating and rapidly evolving discipline that combines biology, chemistry, and physics to solve crimes and mysteries of the past.
Ignite your curiosity and analytical skills in the forensic science program at St. Thomas Aquinas College, where you will gain the knowledge, hands-on experience, and tools and tools to succeed in this complex and highly specialized field. Apply the very latest techniques to analyze forensic evidence in our high-tech labs and build your résumé, skill set, and post-graduation job prospects in intensive internships in real forensic laboratories throughout the New York metropolitan area.
The forensic science program at St. Thomas Aquinas College will empower you to begin your career as a skilled, ethical professional with an in-depth understanding of advanced science and technology and their application in today's legal system.
At a glance
Undergraduate major
BS
4 years
Main campus
Common Minors
Biology
Criminal Justice
Psychology
Only at St. Thomas Aquinas College

Ignite Your Career With Experiential Learning
Analyze evidence using the same equipment and techniques as professionals who are working in the field in our state-of-the-art labs on campus as well as in real forensic labs through internships, including a required intensive experience in the summer of your junior year.

Career Preparation & Mentoring
Small classes are a big advantage at St. Thomas Aquinas College. Learn in a supportive academic community of scholars and working professionals who are set on your success. We will guide you through your college journey so you are fully prepared to excel in your career as a forensic scientist and make a meaningful contribution to society.
Featured Courses
Forensic Science
In this introductory course, you will discover the vast capabilities of forensic science. Create and analyze evidence and learn the basic applications of the biological, physical, chemical, and behavioral sciences.
Forensic Biology
Examine how DNA profiles are created and calculate the probability of a match between suspect and evidence. Learn how different body fluids are identified and the various tests used in their analysis.
Instrumental Methods of Analysis
What's involved in analyzing evidence like fibers and fluids? This course explores the fundamentals of instrumentation in chemical analysis.
What Success Looks Like
"The professors are so understanding and will work with you if you reach out for help. Some of my favorite teachers ever are at St. Thomas Aquinas College."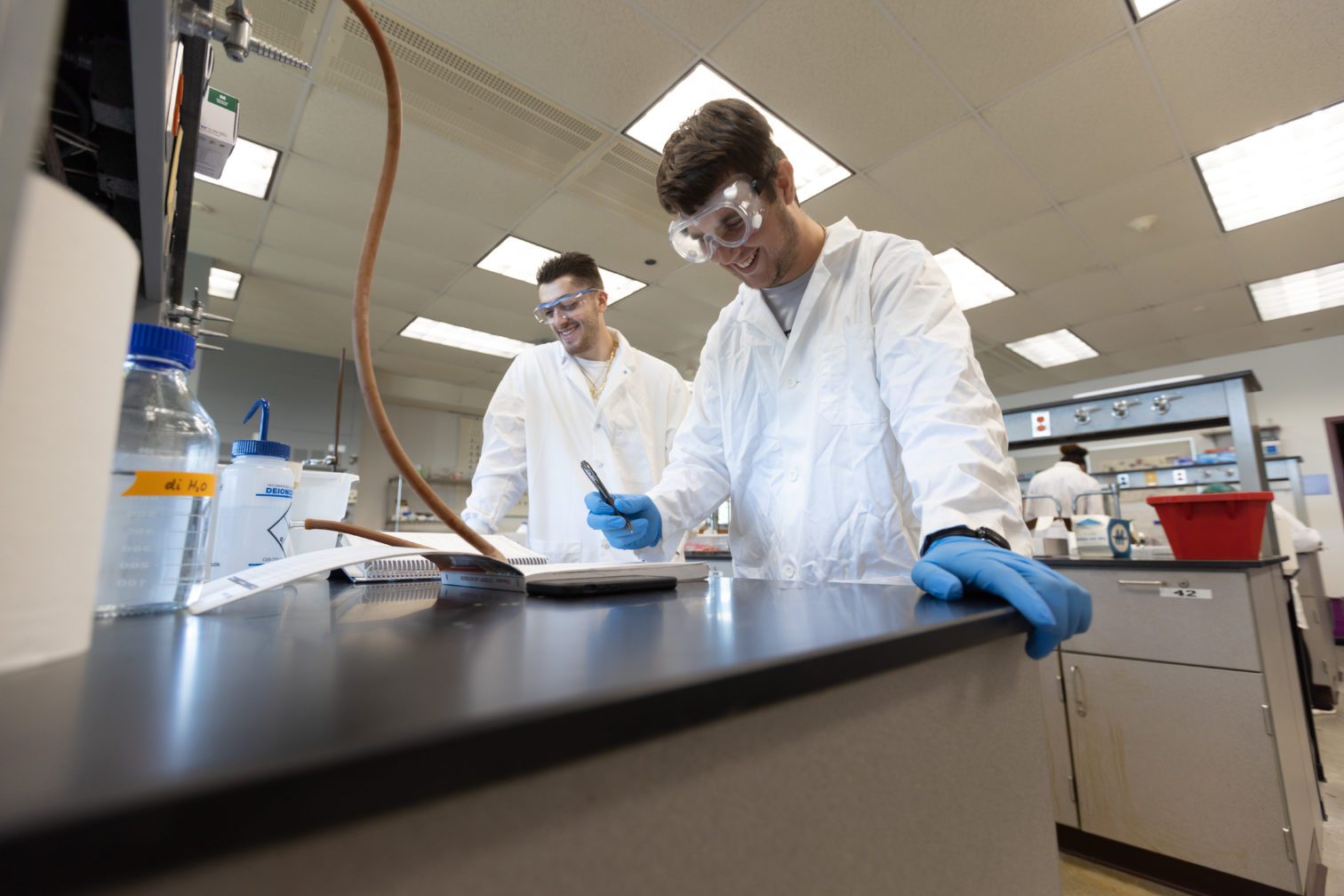 Career Options
A degree in forensic science will prepare you to enter a graduate program and to work in these settings, and more:
Federal, State, and Local Government Facilities
Forensic Research Laboratories
Private Laboratory Facilities
Our forensic science students intern and find full-time employment at many organizations, including:
Bureau of Alcohol, Tobacco, and Firearms (ATF)
Drug Enforcement Administration, Northeast Laboratory
Dutchess County Medical Examiner's Office
Westchester County Department of Labs and Research, Division of Forensic Science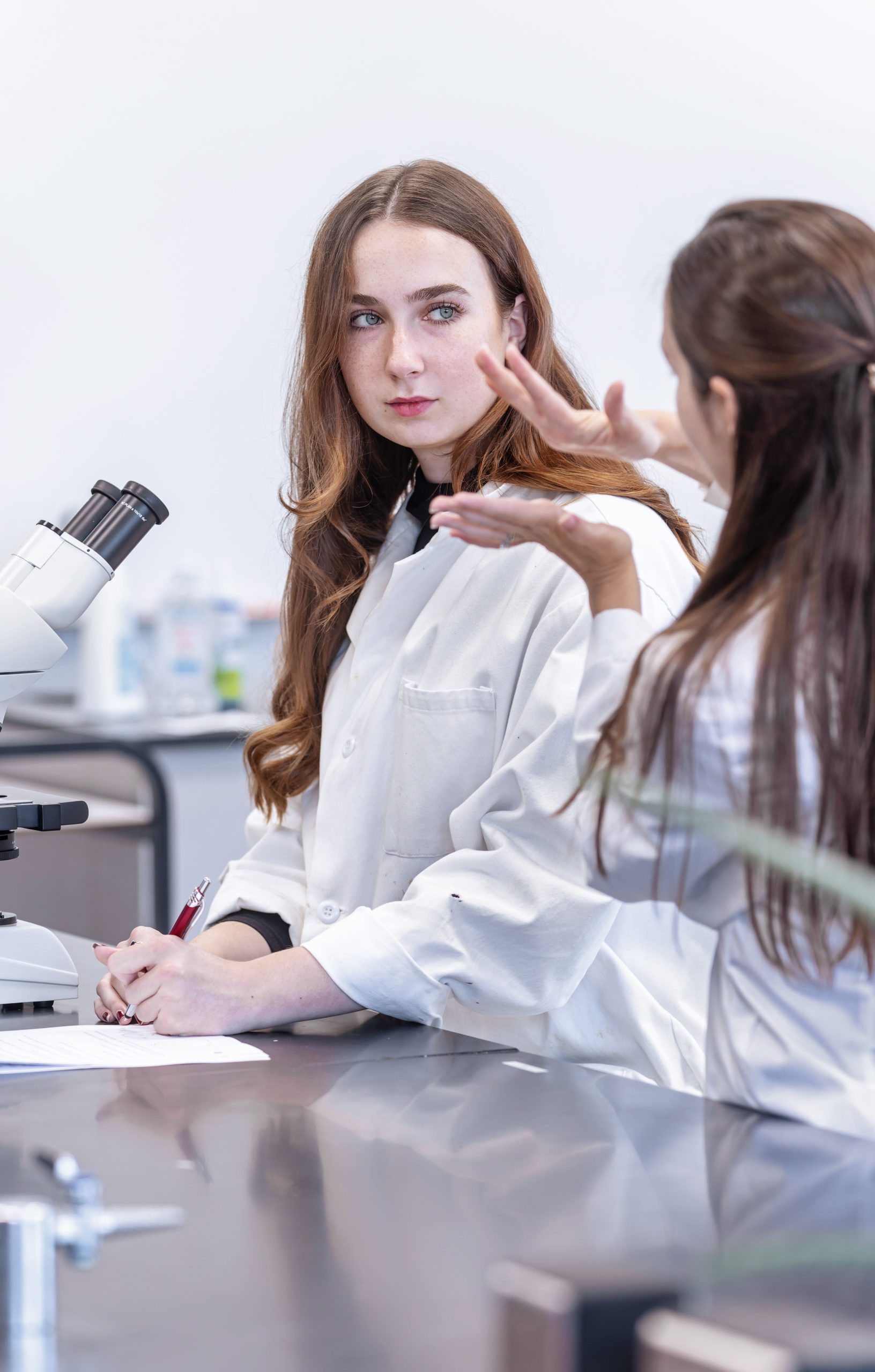 Program options
The BS in Forensic Science provides students with the scientific background and skill set to excel in this exciting and rewarding career. You will be challenged by an intensive curriculum and real-world training and graduate with superior credentials and a competitive edge.
The MPA in Criminal Justice degree prepares you to enter or advance in careers in all levels of government, nonprofit administration, and many other areas of the criminal justice system. A complement to any undergraduate major, you will gain the knowledge and skills to lead teams and organizations effectively and ethically.