International Business
Understanding global business practices, cultural differences, and strategic plans in multinational organizations is key in a world where most business deals are sealed across national borders. The rapid evolution of technology has extended the global reach of businesses exponentially, accelerated growth in a wide range of industries, and made communication easier and faster than ever before.
To succeed in today's global business world, students need a solid understanding of the financial, sociopolitical, legal, and economic systems of other countries. Our minor in international business equips students with a diverse and global scope of all areas of business—management, marketing, and finance—and builds expertise in business basics, such as cultural differences, and proper business etiquette.
Immerse yourself in today's global business world and develop sound international knowledge and a powerful skill set that will ensure your success wherever you may travel around the globe.
At a glance
Undergraduate minor
18 credits
Common Majors
Marketing
Psychology
Accounting
Finance
Hospitality Management
Only at St. Thomas Aquinas College

Ignite Your Career With Experiential Learning
Build your résumé and explore diverse career possibilities through exciting internships, research projects with faculty members, and study abroad experiences. Learn, give back, and have fun by getting involved in your choice of more than 40 student clubs, activities, and community service opportunities.

Career Preparation & Mentoring
Small classes make a big difference to students at St. Thomas Aquinas College. Learn in a supportive academic community of world-class scholars who are set on your success. We will guide you through your college journey and challenge you to reach your full potential so you are prepared to excel in your future career.
Featured Courses
Global Marketing
Broaden your multicultural intelligence and explore marketing principles and techniques in a global setting. Learn strategic approaches for product pricing, promotion, social media marketing, and cross-cultural messaging.
Global Management
Consider challenges that managers encounter when they cross international lines and solutions to address them.  Learn to identify cross-national differences in ethical views and practices, describe how cultural values affect employee attitudes about work, and prepare to build successful teams around the world.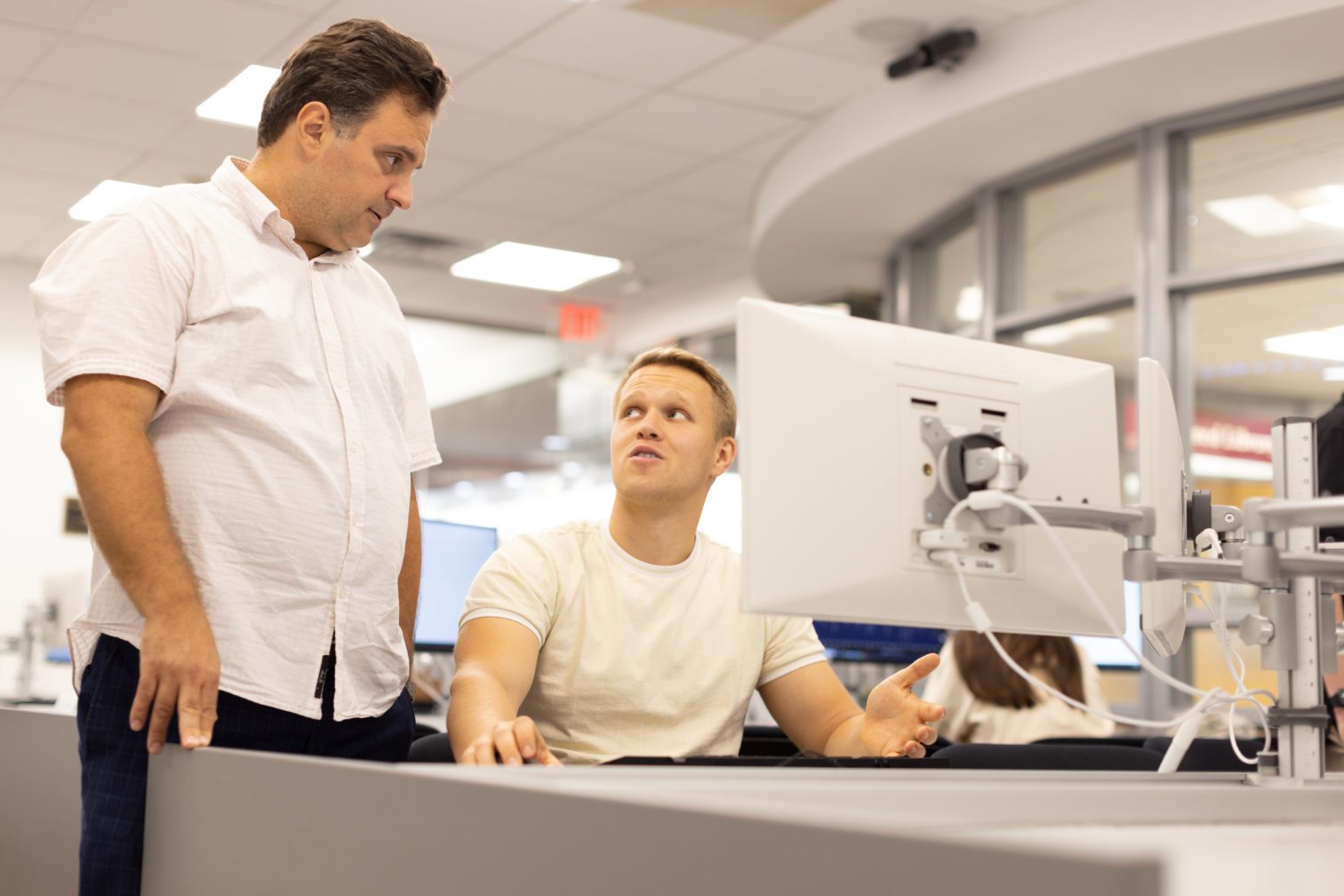 Career Options
A minor in international business prepares students for advanced study and careers in diverse industries, including:
Finance
Accounting
Politics
Retail
Luxury Marketing
Management