Performing Arts
Your imagination and unique talents are gifts that help you analyze and solve problems, communicate effectively, and innovate by thinking outside the box—all invaluable assets that will give you a competitive edge when it comes to your future career, whether it is on or off of the stage.
Ignite your creativity in the performing arts minor at St. Thomas Aquinas College. Attend live concerts, plays, and other artistic performances and exercise your own talents in electives that develop and refine your musical and theatrical capabilities. The curriculum also includes foundational courses that offer an in-depth view of various disciplines, theories, and performing arts styles. The program culminates with a final project in which you can showcase your own talents in your senior year.
At a glance
Undergraduate minor
18 Credits
Common Majors
Art Therapy
Communication Arts
Educational Studies
Criminal Justice
Marketing
Liberal Arts & Social Sciences
Therapeutic Recreation
Only at St. Thomas Aquinas College

Ignite Your Career With Experiential Learning
Build your résumé and explore diverse career possibilities through exciting internships, research projects with faculty members, and study abroad experiences. Learn, give back, and have fun by getting involved in your choice of more than 40 student clubs, activities, and community service opportunities.

Career Preparation & Mentoring
Small classes make a big difference to students at St. Thomas Aquinas College. Learn in a supportive academic community of world-class scholars who are set on your success. We will guide you through your college journey and challenge you to reach your full potential so you are prepared to excel in your future career.
Featured Courses
Theatre Workshop
Immerse yourself in all aspects of theatre production with the Laetare Players, the St. Thomas Aquinas College theatre company. Choose one area of production to focus on in each one-credit workshop you take. Perform a lead role, design sets and costumes, gain hands-on experience in lighting and sound design, run the box office, and market and promote the event. 
Introduction to Jazz
Jazz is one of the only uniquely American musical art forms and relates directly to our development as a nation after the Civil War years. Explore the multifaceted history of jazz, its relationship to culture, race relations, and political influences, and how it has since evolved into an international phenomenon. 
Guitar Performance
Whether you are a beginner with no musical experience or an intermediate player who would like to sharpen your skills, this course provides a supportive space to learn guitar performance techniques and to study the instrument's history and cultural development.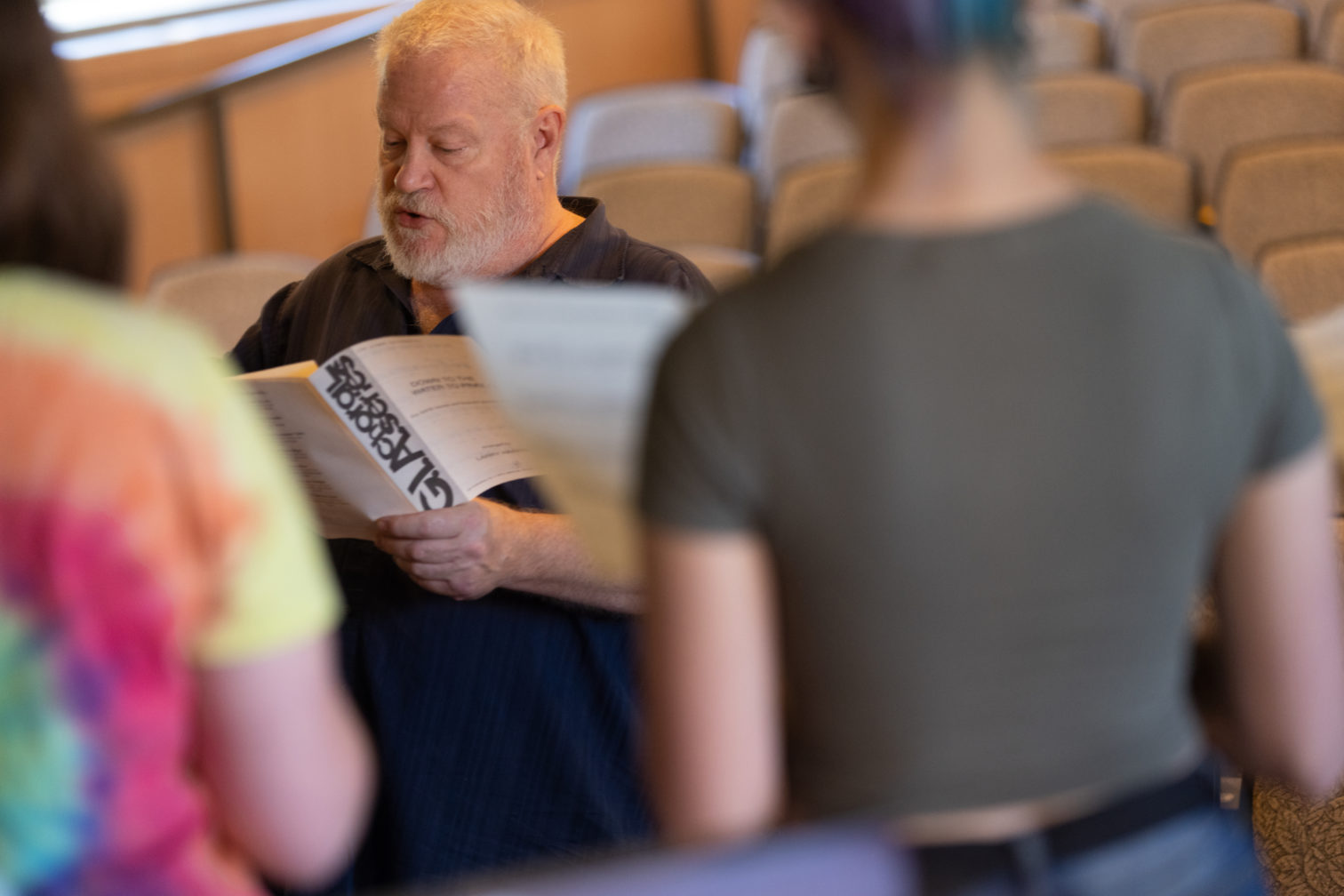 Career Options
A minor in performing arts prepares students for further study and careers in many different fields, including:
Advertising
Acting
Broadcast Journalism
Musical Performance
Marketing
Entertainment Law
Theater Production