Public Relations
Public relations is an exciting career path that makes it possible to work in any industry you choose, including entertainment, travel and tourism, sports, business, retail, technology, healthcare, and many more. Strong writing and communication skills and a creative mindset are essential for success in this rapidly evolving field that promotes people, products, ideas, and services.
Ignite your opportunities by complementing your major with a minor in public relations at St. Thomas Aquinas College. This rigorous program will hone your professional writing skills and train you to become a superior communicator capable of designing powerful public relations campaigns that achieve results.
At a glance
Undergraduate minor
18 Credits
Common Majors
Communication Arts
Liberal Arts & Social Sciences
Hospitality Management
Marketing
Sport Management
English
Visual Art
Only at St. Thomas Aquinas College

Ignite Your Career With Experiential Learning
Build your résumé and explore diverse career possibilities through exciting internships, research projects with faculty members, and study abroad experiences. Learn, give back, and have fun by getting involved in your choice of more than 40 student clubs, activities, and community service opportunities.

Career Preparation & Mentoring
Small classes make a big difference to students at St. Thomas Aquinas College. Learn in a supportive academic community of world-class scholars who are set on your success. We will guide you through your college journey and challenge you to reach your full potential so you are prepared to excel in your future career.
Featured Courses
TV Studio Production I
Discover the exciting world of TV studio production through class work and hands-on learning in a state-of-the-art broadcast studio. This course covers all facets of TV studio production, including scriptwriting, camera operations, audio mixing, producing and directing, and live performance. 
Introduction to Journalism
Research, write, and critique compelling news, features, and editorial content. Consider key issues in the field of journalism, including media ethics, First vs. Sixth Amendments, privacy, and the law.
Content Development for Public Relations
Develop superior writing skills that communicate, engage, and persuade in this course that also overviews the broader public relation function. Explore theory and practice, media advertising, research, public opinion, and budgeting.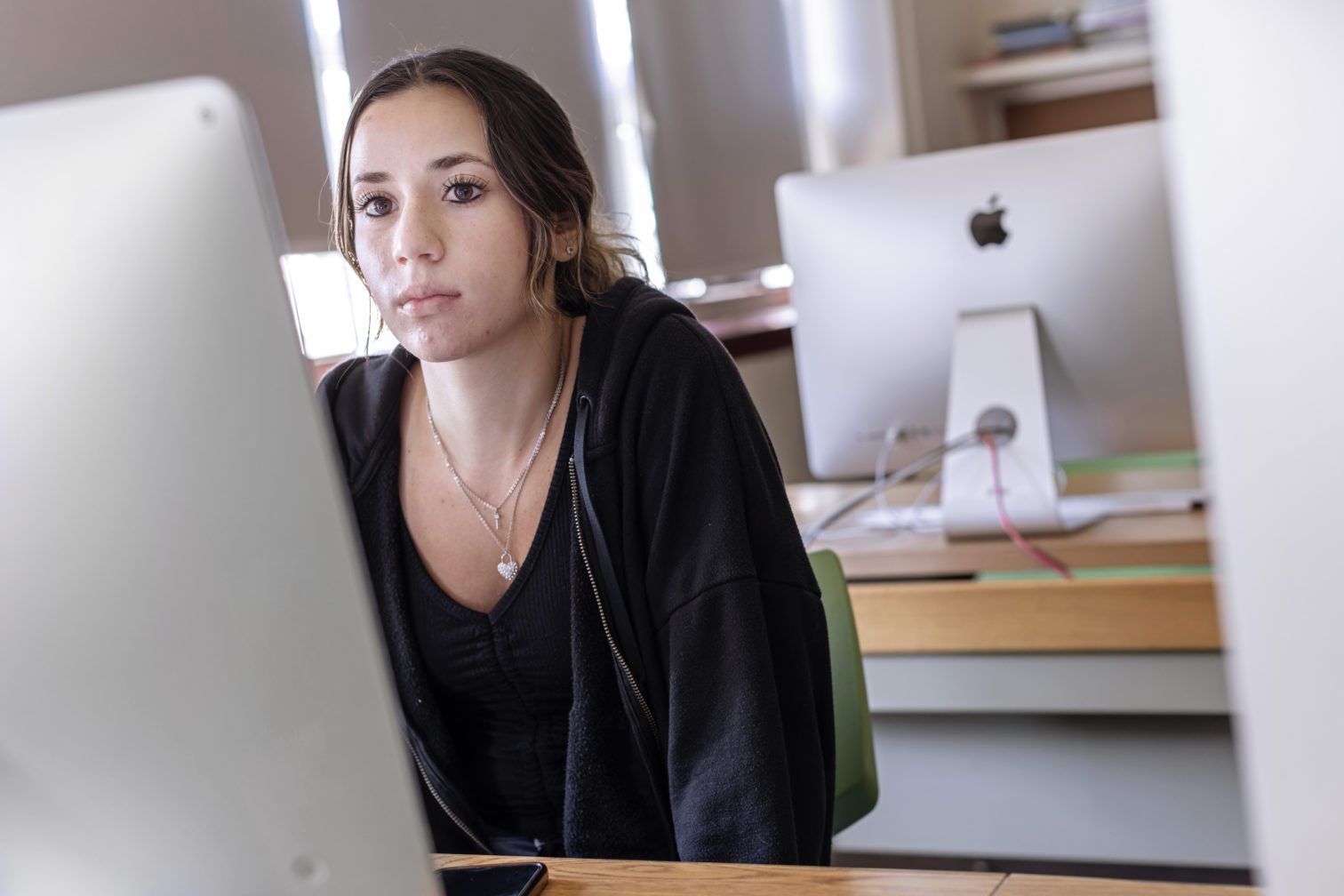 Career Options
A minor in public relations prepares students for advanced study and careers in diverse fields, including:
Advertising
Politics
Broadcast Journalism
Sports Marketing
Hospitality
Healthcare
Publishing
Entertainment