Spanish
Spanish is the second most widely spoken language in the world. It is the primary language of more than 520 million people, including 60 million Americans, and it is one of the fastest-growing languages worldwide. In our increasingly global society, Spanish language fluency and cultural literacy are in extremely high demand and have become valuable assets in every professional pursuit, from business, healthcare, and education to psychology, law, and public service.
Ignite your opportunities and transform your skills and interests into a thriving career in the Spanish program at St. Thomas Aquinas College. In addition to mastering the language, you will become well versed in the literary and artistic contributions of Spain, Latin America, and the Latina, Latino, and Latinx communities in the U.S. Explore different periods in history from the Spanish Golden Age to the postmodern era and immerse yourself in the rich culture of Spain and other Spanish-speaking countries around the globe. Our expert faculty will personally guide you in shaping an academic journey that sets you up for success in any career path you pursue.
At a glance
Undergraduate major & minor
BA
4 years
Main campus
Option to earn grades 7-12 teaching certification through STAC's Adolescence Education Program
Common Minors
Early Childhood & Childhood Education
Adolescence Education
Art Therapy
Business
Communication Arts
History
Psychology
Only at St. Thomas Aquinas College

Ignite Your Career With Experiential Learning
Experience the rich culture of Spain and other Spanish-speaking countries by studying abroad for a semester, summer, or over spring break and attending on-campus Spanish-language film screenings and Fiesta Española concerts. Build your résumé and skill set in an internship at a local high school or Latinx cultural institution.

Career Preparation & Mentoring
Small classes are one of your biggest benefits at St. Thomas Aquinas College. Our faculty will guide you in planning a program that matches your individual interests and will advise you throughout your college years and beyond.
Featured Courses
A Latinx Experience
Discover the historical and cultural roots of Hispanic life in the United States in this popular elective course.
Spanish Thought Through the Ages
Analyze major works of Spanish literature in various genres within the context of the philosophical, political, and social periods in which they were written.
Contemporary Spanish Drama
Explore dramatic works dating from the Generation of '98 to today and learn about the evolution of Spanish theatrical traditions and the many contributions of innovative playwrights.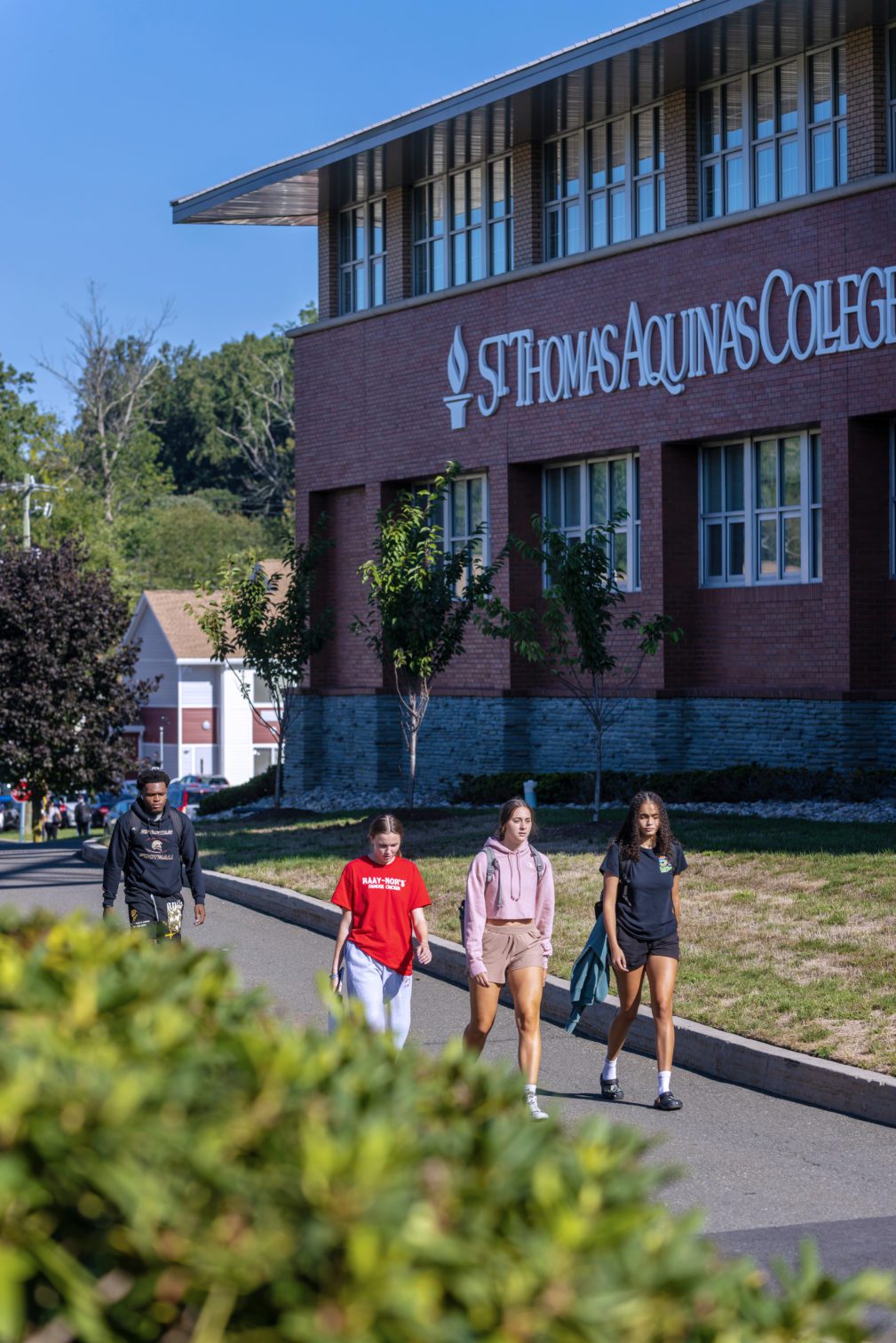 Career Options
Our graduates take one of two directions: many go into teaching in the public or private schools. There is a tremendous shortage of language teachers right now so our graduates become employed right away. We most recently placed graduates in the Sleepy Hollow and the Garrison public schools.
The other direction our graduates go in is working for multinational corporations where speaking Spanish is an asset. For example, graduates can work for Univision in New York.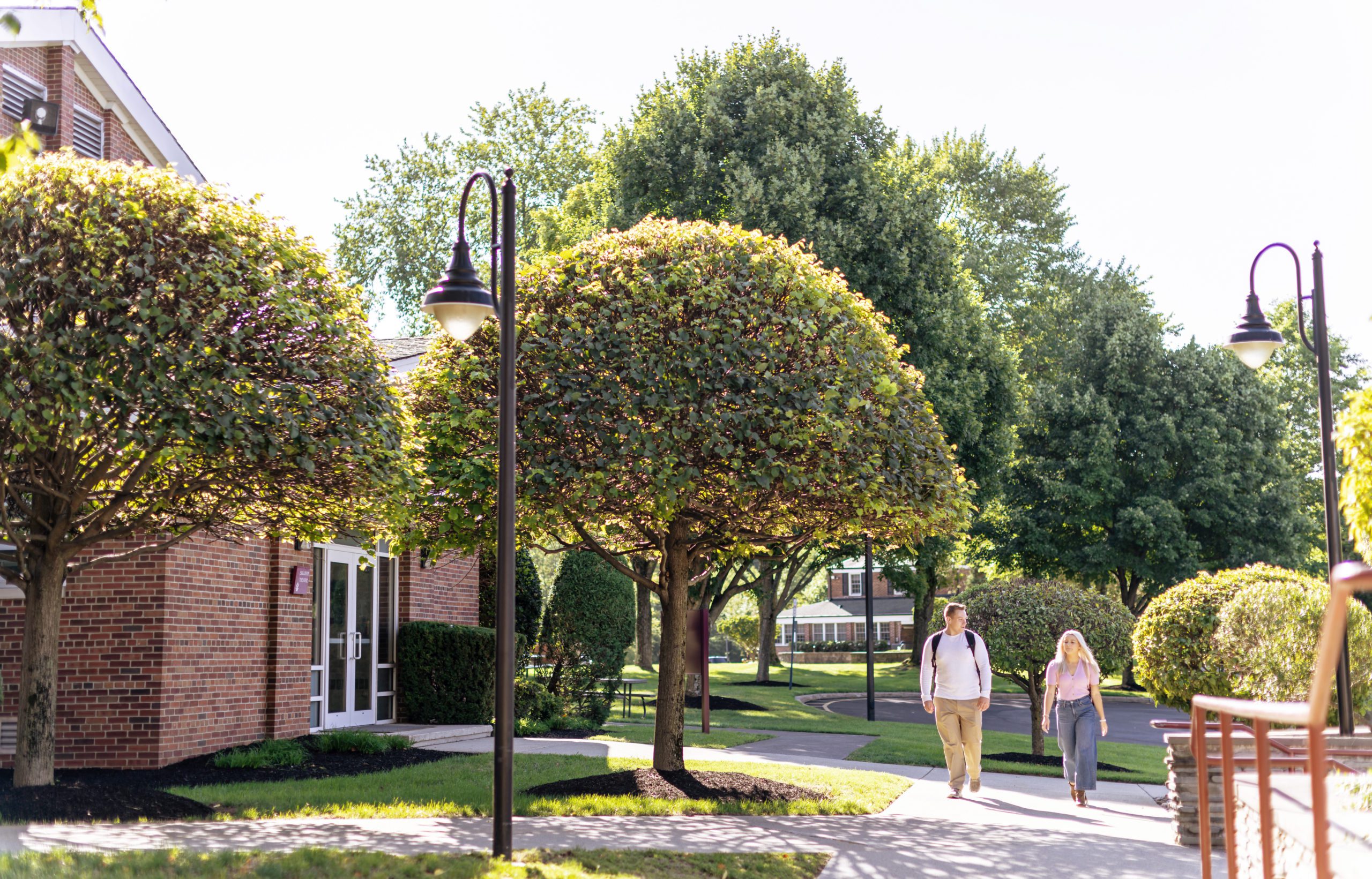 Program options
The BA in Spanish prepares students for graduate programs in education, business, Spanish translation and interpretation, healthcare, and many other industries and to begin careers in a wide range of fields.
The Spanish minor not only refines language skills, but provides an interdisciplinary intellectual foundation and cultural awareness, offering graduates a competitive edge in any career path.
Spanish majors pursuing a career in education can obtain teaching certification for grades 7-12 in any state in the country through St. Thomas Aquinas College's Adolescence Education program offered through our School of Education.