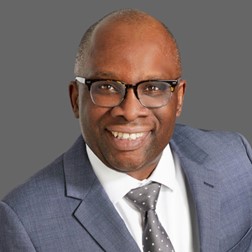 Carlton J. Charles is senior vice president of treasury and risk management at Hearst. In addition to his duties as corporate treasurer, Carlton oversees the risk management activities of the company through his role as chairman of the Risk Working Group, which he helped start at Hearst.
He is responsible for the company's insurance operations and is heading up an effort to further diversify the company's roster of vendor partners as chairman of the Supplier Diversity Council.
He also serves as the chairman of Level Up Ventures, a venture capital unit within Hearst focused on Black and Latino entrepreneurs. Carlton is a member of the Hearst board of directors and is on the board of advisors for HearstLab, Hearst's platform for nurturing early-stage, women-led companies. Carlton also serves on the board of M&T Bank as a member of the Nomination and Governance Committee. Carlton is a member of the Executive Leadership Council and National Association of Corporate Directors, where he is a governance fellow.
Prior to Hearst, Carlton was most recently senior vice president and chief operational risk officer at Moody's Corporation. Carlton also held increasingly responsible positions in treasury and risk management for International Paper, Joseph E. Seagram and Sons, Viacom (Paramount Global) and Philip Morris (Altria).
Carlton served on the St. Thomas Aquinas College Board of Trustees from 2012 – 2017. During his time on the Board, the College expanded its housing offerings, increased its endowment, and improved its athletic facilities. He stepped down from the Board to focus on his volunteer activities on entrepreneurship and small business initiatives in New York City.
In the community, Carlton serves on the board of BUILD NYC, which teaches entrepreneurship to youth in underserved communities. He has also provided significant support to the Madison Square Boys and Girls Club, which made him a Youth of the Year honoree in 2021. He was on the board of trustees of St. Thomas Aquinas College and previously served on the board of the Bronx Preparatory Charter School, where he briefly chaired the Audit Committee.
Carlton holds an MBA in finance from the University of Chicago, and a master's in public policy and a bachelor's in quantitative economics from the State University of New York at Stony Brook.
Carlton and his wife Janet live in a landmark Brownstone in Harlem. They have raised three wonderful children together and are proud grandparents of 3-year-old Camdyn.
---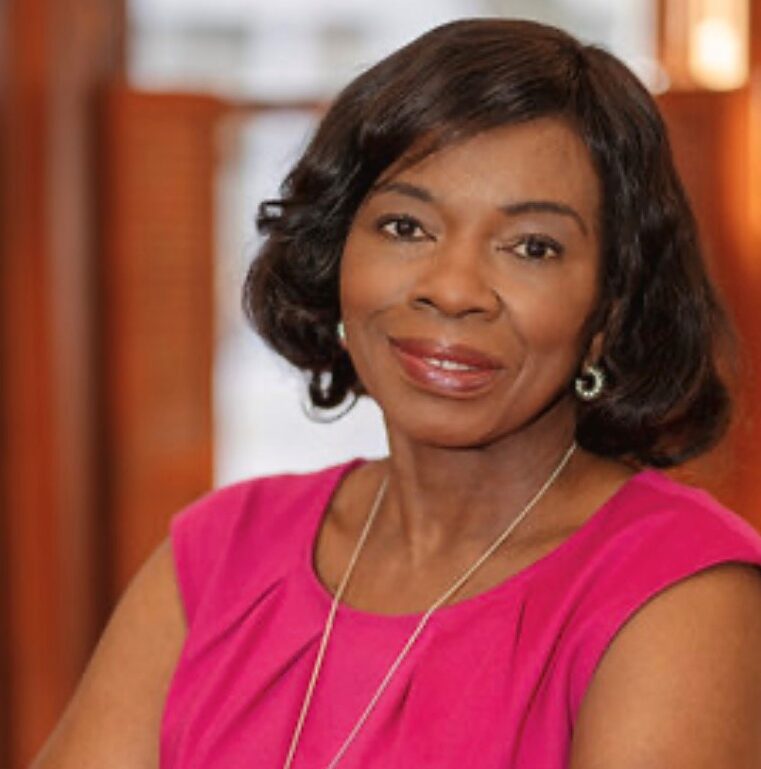 Janet is of Haitian decent and immigrated to New York at the age of three with her parents and several siblings. They settled in Nyack, New York, where she was raised and educated at St. Ann's School. She attended college at S.U.N.Y. Stony Brook, where she met her husband, Carlton.
She decided to pursue a law degree and obtained her Juris Doctorate from Fordham University School of Law. She did this, while married, raising her first child, and attending law school full time. She was admitted to the State Bar of New York and New Jersey and was appointed to serve on the Committee on Character and Fitness for the New Jersey Bar.
Janet's career spans over 30+ years. She began her career at the Law Firm of Waters McPherson, McNeill, and Fitzpatrick as a litigation associate. She made a career move in 1995 to the Port Authority of New York and New Jersey which gave her immediate trial experience. There she successfully argued and won a wrongful termination case before The Honorable Constance Baker Motley in United States District Court, Southern District of New York.
Janet's next career move led her to Mercedes-Benz USA, LLC (MBUSA). She was Senior Corporate Counsel for Mercedes-Benz USA, LLC (MBUSA). While there, she was the managing attorney for U.S. warranty litigation, she negotiated contracts, defended patent infringement claims, and handled a variety of other litigation matters. She advised the business teams on compliance, brand marketing, customer service, product liability and other relevant issues. She is an experienced trial lawyer and has represented The Port Authority of New York and New Jersey in cases involving personal injury, wrongful death, employment issues, police brutality, and other disputes.
Janet joined the St. Thomas Aquinas College Board of Trustees in April 2017 taking her husband Carlton's seat on the Board as he stepped down to focus his volunteer activities on entrepreneurship and small business initiatives in New York City. Janet has a deep appreciation and passion for higher education and continues to enhance the college experience for our students. Janet can often be seen at College events mingling with students, parents, faculty, donors, and alumni informing and supporting them on issues of student success, financial issues, social justice, and academic offerings. Janet has a true understanding of the value of a college education, coupled with her drive to empower young people to pursue their dreams of a college education, Janet is an inspiration to all. Janet brings her knowledge and passion to the Student Development and Development Committees of the Board as well as the Social Justice Forum.
Janet is now a New York City resident and is passionate about making a difference in her community. She associates with organizations whose mission includes economic empowerment, health, education, and social justice reform. She has served on several not-for-profit boards, such as The Friends of Harlem Hospital, and she was a board member and served as interim director of Girl Be Heard Inc. She volunteered as a career coach for Dress for Success and is a member of the Social Justice Committee of St. Charles Borromeo R.C. Church in Harlem. Janet is also the President of her Block Association in Harlem, working to bring an inclusive community environment to all residents of the block.
After retiring from MBUSA, Janet shifted careers and is a Licensed Real Estate Broker with Brown Harris Stevens Residential Sales, LLC. Her extensive background in civil and commercial litigation and contracting helps her to assist her clients with the purchase and sale of properties. She has always had a love for real estate, which led to the purchase, sale, and ownership of several properties of her own. She is the proud owner of a landmark Brownstone in Harlem (but still dabbles in law) where she now lives with her husband Carlton. Together they have raised three wonderful children and are proud grandparents of 3-year-old Camdyn.