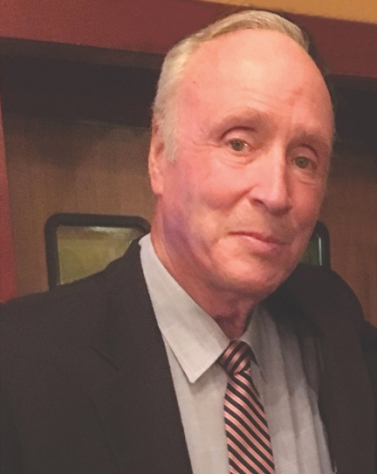 Charles J. Maikish is a Member of the Board of Trustees. Before retiring, Dr. Maikish was Managing Director and Chief Operating Officer for Citibank Realty Services. He was responsible for all real estate operations globally, strategic space planning, design and construction, financial and business planning, including the site selection and design for the new Global Headquarters in New York City. Prior to his position at Citibank, he was Managing Director, Global Head of Real Estate for BlackRock where he oversaw a seamless integration of two large firms, BlackRock and Barclays Global Inc.
He was Executive Director of the Lower Manhattan Construction Command Center prior to BlackRock. He was appointed by Governor Pataki and Mayor Bloomberg and was accountable directly to them for coordinating all public and private construction in Lower Manhattan because of the 9/11 attack. He oversaw the planning, construction, and development of many projects in lower Manhattan valued at over $30 billion, including the Fulton Street Transit Center, the World Trade Center Site and Memorial, the West Street Boulevard, and the new Path transit center.
Before becoming Executive Director of the Command Center, Dr. Maikish was Executive Vice President of Global Real Estate Business Services (REBS) at JP Morgan Chase. He was responsible for managing the firm's worldwide real estate and client services, physical facilities, strategic space planning, security services, and the physical consolidations of multiple mergers. Prior to JP Morgan Chase, Dr. Maikish was in charge of facilities management at Columbia University and was responsible for property acquisition, leasing, planning, and operations. His specific focus was implementing a $650 million five-year capital program for new construction and infrastructure improvements.
Dr. Maikish spent 28 years before joining Columbia University in various capacities such as a lawyer, engineer, and real estate executive with the Port Authority of New York and New Jersey, including Director of the World Trade Department with overall responsibility for the center including operations, marketing, leasing, capital investment, and redevelopment of the complex. He was the senior executive in charge of the recovery, reconstruction, and repositioning of the World Trade Center after the February 1993 bombing.
Dr. Maikish holds a J.D. degree from New York Law School and a B.S. from St. Joseph's College and Seminary and studied engineering at Manhattan College. He also completed the AMP program at Harvard Graduate Business School. He served on many boards in both the real estate and civic community including the Regional Planning Association, and The Liberty Science Center, and in the recent past, several business improvement districts and cultural councils. He is the recipient of many awards from various civic groups and institutions. Dr. Maikish has served as a valued member of the St. Thomas Aquinas College Board of Trustees since 2009 and received an Honorary Doctorate from the College in 2020.