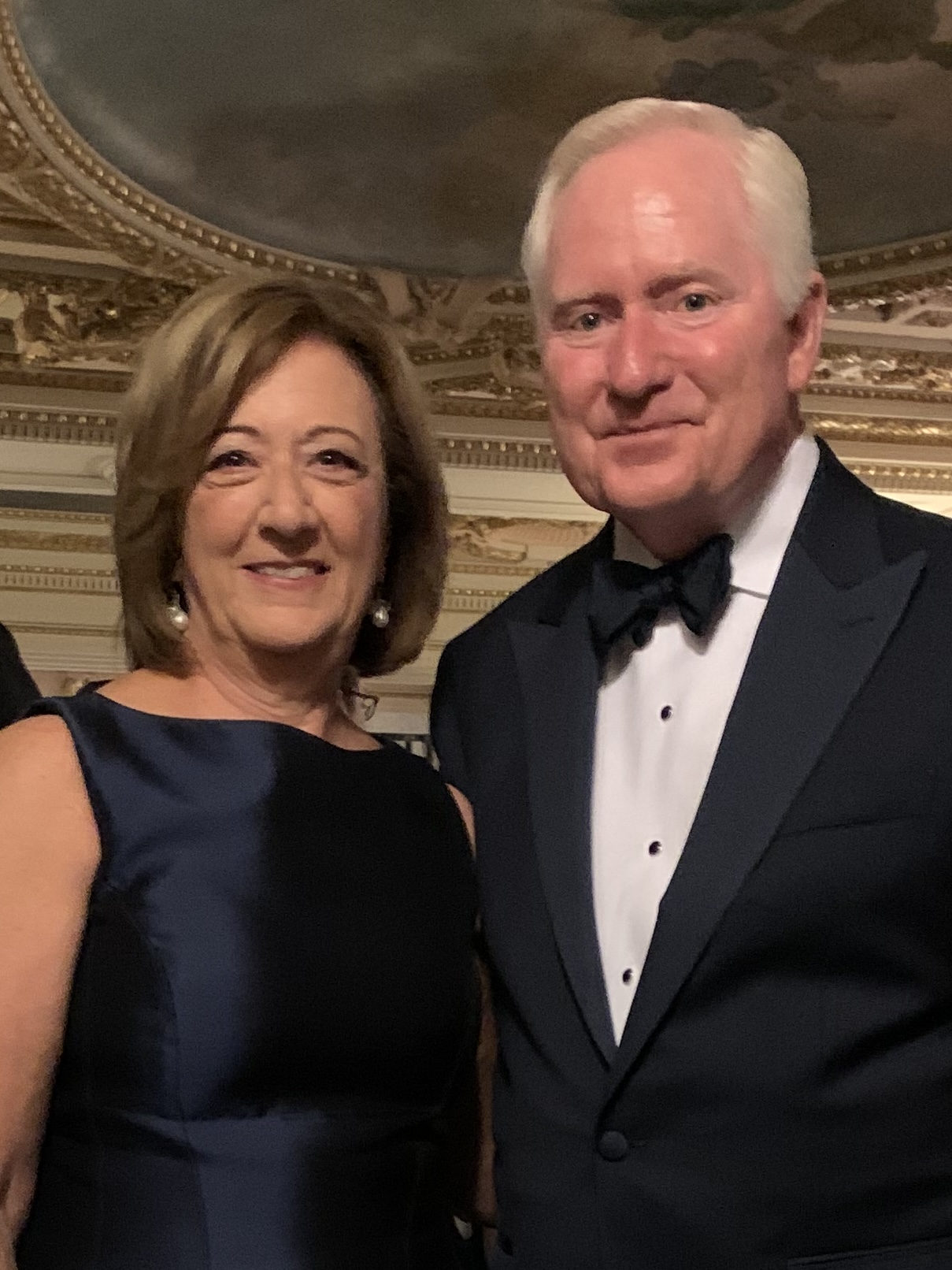 Don and Donna Riley were neighbors of St. Thomas Aquinas College for more than thirty years while they lived around the corner in Piermont, New York. During that time, they delighted in supporting the College, initially serving on the President's Council. Don went on to become a Trustee and ultimately Chairman of the STAC Board of Trustees from 2007 to 2019. They established the Riley Family Scholarship Fund in 2005 to honor the memory of Don's parents, who sent five children to small private colleges similar to St. Thomas Aquinas.
The Riley's enjoyed long and successful careers at IBM. When they retired at the same time in 2008, both were Vice Presidents in global human resources and members of the company's Senior Leadership Team, its top 300 executives out of 320,000 employees worldwide.
After retiring, Don and Donna expanded their commitments to our local community. In addition to STAC, they served on non-profit boards including the ARC Foundation, Edward Hopper House Museum and Study Center, JCC Rockland, and the Piermont Public Library. Don chaired the Board of Governors of the Tuxedo Club. Their generosity resulted in the establishment of the Riley Family Reading Room at Hopper House, the Riley Family Pilates Studio at the JCC and the Riley Family Tennis Center at STAC. Now "snowbirds," Donna and Don are residents of Palm Beach, Florida, with a home in Bay Head, New Jersey and an apartment in Manhattan.
Over the years, the College has honored Don and Donna for their contributions. In 2006, they received the Spartan Award and were inducted into the St Thomas Aquinas College Hall of Fame. They were awarded the Aquinas Medal in 2012. At commencement in 2018, they humbly and gratefully accepted honorary Doctorate degrees. Throughout their long association with the College, Don and Donna have been loyal supporters of the annual golf tournament as Plant the Flag Sponsors and through donations to the silent auction.