VERIFICATION
If you are selected for verification, the Federal government requires St. Thomas Aquinas College to confirm the information you reported on your FAFSA. This is done by comparing your FAFSA with the information on the Verification worksheet, the information on your tax return and with other required documentation. If there are differences, your FAFSA information may need to be corrected. You will be advised by Inceptia if you have been selected.
---
WHAT YOU NEED TO DO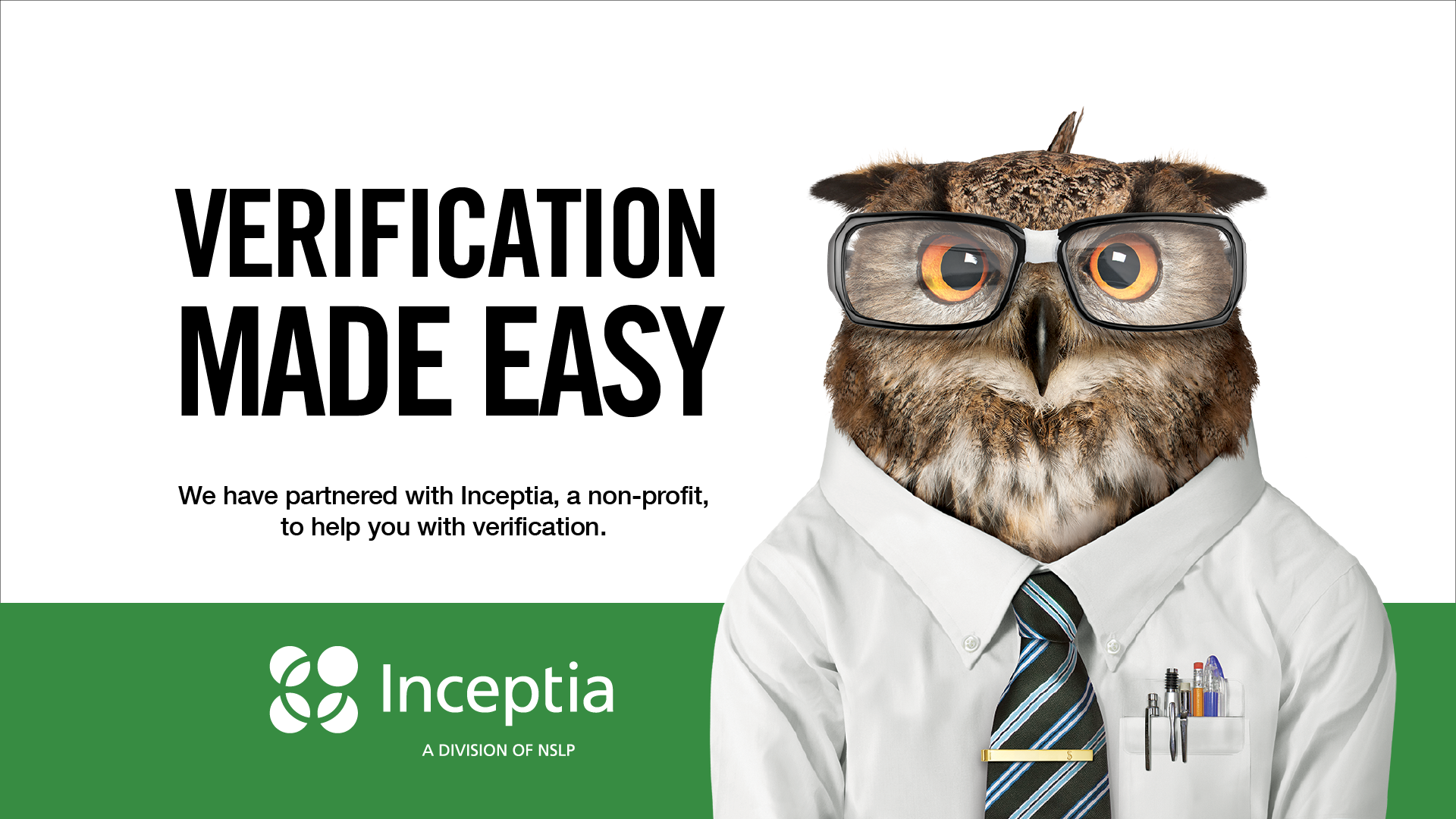 St. Thomas Aquinas College's Office of Financial Aid is pleased to announce we have established a partnership with Inceptia to expedite the federal verification process. Verification Gateway (VG) from Inceptia is an online portal to guide students and parents through the verification process. If your FAFSA application is selected for verification by the U.S Department of Education, you will receive an email from VGCS@inceptia.org, or postcard from Inceptia, containing STAC's unique website link to start the verification process.
We encourage you to begin the verification process within 7 days of receiving notification from Verification Gateway to ensure you receive your financial aid in time for payments. Failure to complete the verification process could result in the delay or denial of your financial aid.
Follow these steps to complete your verification.
Access our school's unique website link in the email from VGCS@inceptia.org or listed below.
Create your account and choose preferences for text messages and e-signatures.
Complete your Task List.
Confirm your signature and review your information.
Sign your account.
Important Note:
*If you are a dependent student, your parent also needs to create their own account and complete each of these steps.
Verification Gateway Links and Deadlines for STAC
To be considered for federal aid including the Federal Pell Grant and Federal Student and Parent Loans, please note the following deadlines for verification document submittals:
2023-24 Federal Verification: https://spartans.verificationgateway.org/#/login
Fall 23 only students: December 1, 2023
Spring 24 only students: April 15, 2024
Full Year 2023-24 students – to be eligible for federal loans: April 15, 2024
Full Year 2023-24 students – to be eligible for Pell only:  August 30, 2023
Selected for Verification-V4, Identity and Statement of Educational Purpose – click here to download the form.
Questions about the verification process?
Contact Inceptia, Monday through Friday 8:00 am – 7:00 pm Central at 888.374.8427 or VGCS@inceptia.org.
---