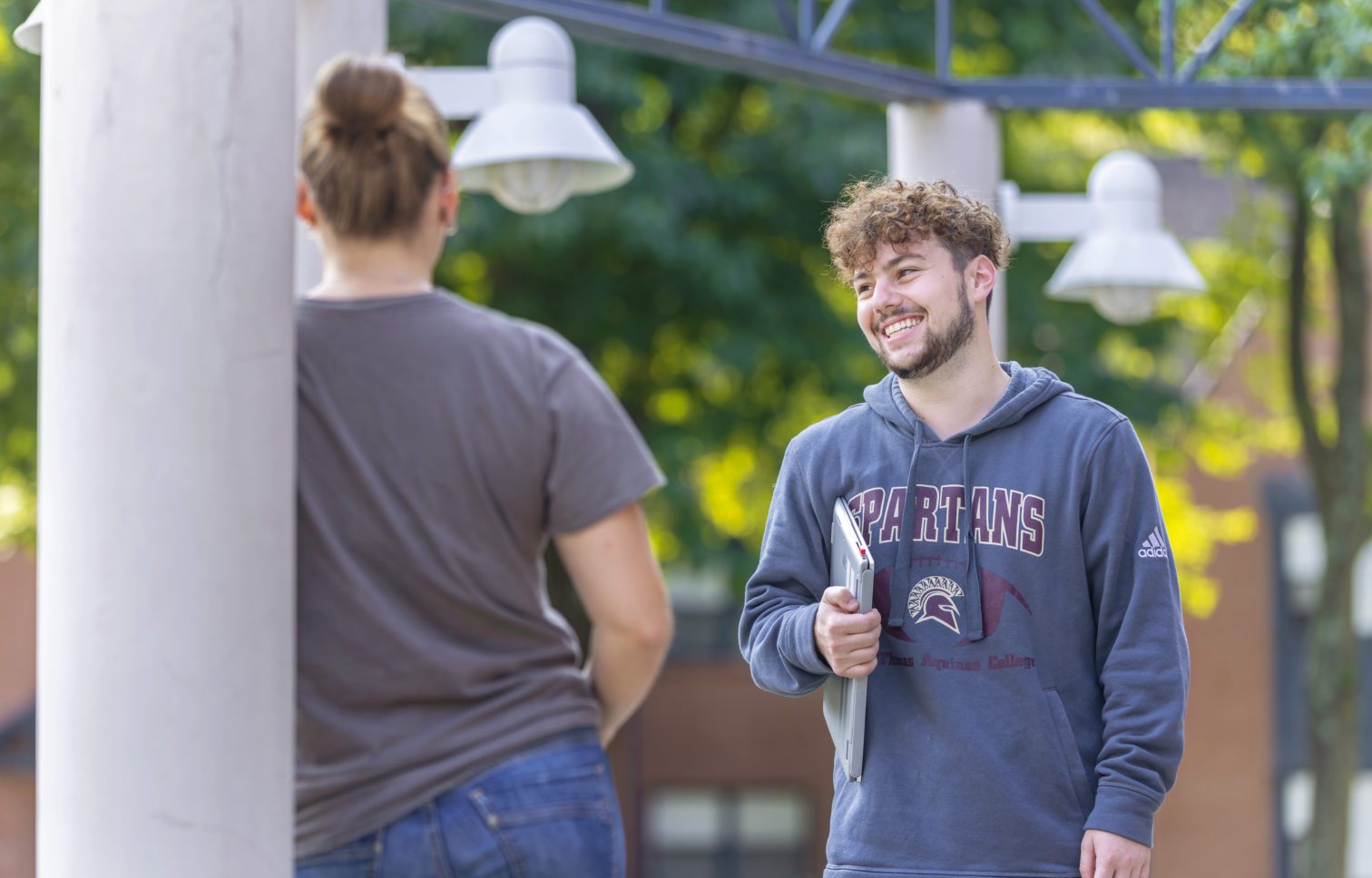 WE'LL COME TO YOU
In addition to attending college fairs and meeting with students during guidance visits, members of our team are available to present on a variety of topics at your schools. We are available for admissions and financial aid nights and can tailor presentations to meet the needs of your students and their families. Our Deans and Faculty can present specific programs of interest to your students. Student Life professionals can discuss career development and life at college with your students. Whatever the topic, we have experienced professionals who can share valuable knowledge with your community.
Complete our form to make your presentation request and one of our Admissions Team members will be back in touch shortly.
HELP YOUR STUDENTS GET A HEAD START ON EARNING COLLEGE CREDIT
Our High School Program enables students to take college-level courses in their own high schools and earn credit that can apply to a degree at St. Thomas Aquinas College (and other institutions). These courses are taught by qualified instructors from your own high schools and take place during the regular school day. The courses provide students with a head start as they start their college careers, while also preparing them for advanced coursework.