Igniting opportunity
Honors Program students at St. Thomas Aquinas College are asked to go further both in the quality of their academic work and in their relationship to the college, the community, and the world. Below please find a small sampling of all that the Honors Program students participate in at St. Thomas Aquinas College.
FEATURED Service Projects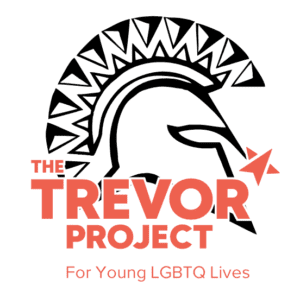 LGBTQ young people are four times more likely to attempt suicide, and suicide is the second leading causing of death among all young people in the United States.  The Trevor Project was founded to end suicide among LGBTQ young people and insure a world where all young people see a bright future for themselves.  The Trevor Project has five programs designed to achieve these goals:
They provide crisis services 24/7.  

They have the world's largest safe-space social networking community.

They sponsor research to improve the situation and their impact.

They provide public education on issues related to suicide.

They provide advocacy for new policies and laws to protect LGBTQ young people.
The Honors Program students at St. Thomas Aquinas College designed shirts and bracelets to sell to raise money for the Trevor Project, as well as providing awareness about the issue and information about support services.  As part of this project, the Honors Program co-sponsored Spartans Take a Beat, the first ever Mental Wellness Day at STAC, and will continue to sponsor the Mental Wellness Day each semester.  The Honors Program also co-sponsored a suicide prevention walk on campus to raise awareness and funds to combat suicide.
For more information about the Trevor Project, please visit www.thetrevorproject.org/.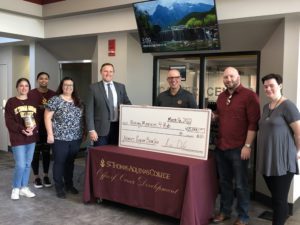 Baking Memories 4 Kids is a locally founded charity that fights childhood illness and spreads cheer.  By baking and selling cookies, especially around the holiday season, they raise money to send children with life threatening or terminal illnesses to the Orlando theme parks, with their families, for an entire week.  Money is also donated to St Jude Children's Research Hospital to combat childhood illnesses.  Every cookie they sell is not only delicious, but brings joy and hope to children and their families suffering with terrible illnesses.
The Honors Program students at St. Thomas Aquinas College partnered with BM4K to raise money for this wonderful effort.  Not only did they help BM4K bake their traditional cookies, they also baked their own.  One weekend was spent taking over the kitchens of the Honors Directors.  Another weekend was spent baking all night long in the school cafeteria.  The students then did a massive drive to sell these cookies, both to the school community and to the local community through the Winter Wonderland Festival.  All proceeds were donated to BM4K.
For more information about Baking Memories 4 Kids, please visit bakingmemories4kids.com.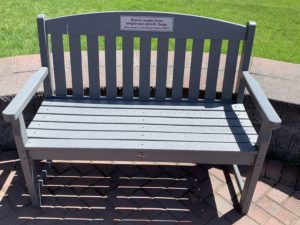 Single use plastic bags are difficult and costly to recycle, and are widely used.  Every year, around 500 billion plastic bags are used across the world.  They take 300 years to degrade, and break down into tiny toxic particles that contaminate soil and water supplies.  Those that make it into the oceans cause other problems.  They are among the top 12 items found in the ocean, and hurt and kill various sea creatures by clogging their intestines or entangling them in plastic until they drown.  
The Honors Program students at St. Thomas Aquinas College partnered with Trex Recycling Program to collect single use plastic bags on campus.  Everyone that recycled a plastic bag was given a reusable cloth bag.  The goal was to collect 500 pounds of plastic bags, and this goal was more than doubled.  These bags were recycled by Trex and turned into a composite bench that now sits proudly on campus.
For more information about the Trex recycling program, please visit cr.trex.com/recycling/recycling-programs/.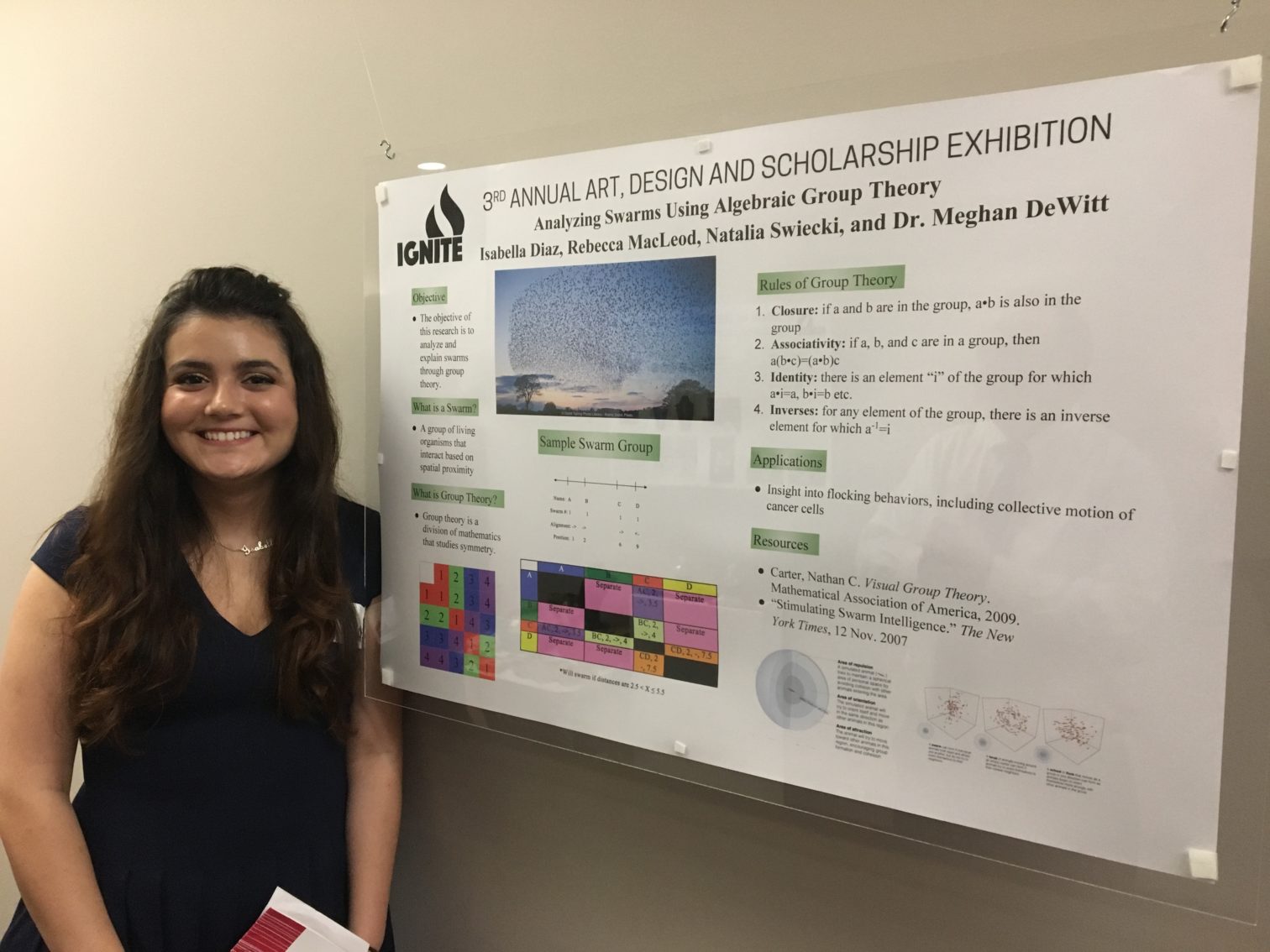 Student RESEARCH
IGNITE
Every spring, St. Thomas Aquinas College hosts Ignite: the annual art, design, and scholarship exhibition. Ignite is a celebration of our undergraduate students, their research, and their creativity from multiple disciplines across campus. The scope of the presentations featured showcases the outstanding caliber of our undergraduate students at St. Thomas Aquinas College. Several of the participants were members of the Honors Program who performed a research project with one of our talented faculty. As is true of the faculty mentors who support them, these students and their work hold the potential to contribute positively to the world. Each of these students has benefitted from mentoring provided by our exceptional faculty.