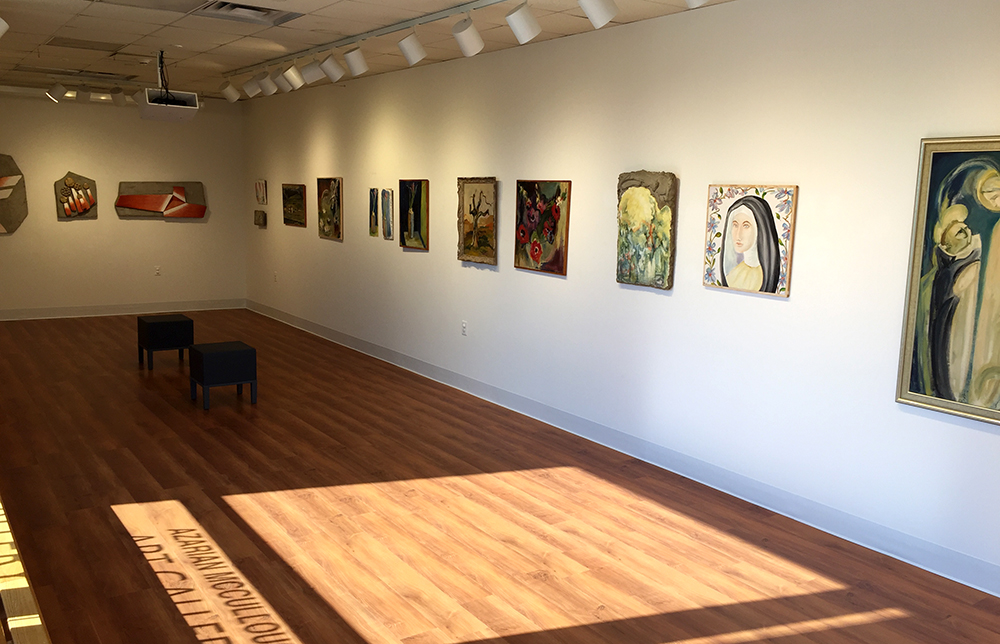 ARTS@
AZARIAN MCCULLOUGH ART GALLERY
The Azarian McCullough Art Gallery (AMAG) is located at the base of Costello Tower on the campus of St. Thomas Aquinas College.
The Gallery hosts seven exhibits during the academic year. Each exhibit features an artist's reception and a gallery talk. Refreshments are served. Admission is always free and open to the public.
ARTS@
PERFORMING ARTS
THE LAETARE PLAYERS
Sullivan Theatre's resident acting company mounts two major productions each academic year. In the fall the production is usually a straight play, comedy, or drama, and in the spring a musical from the Broadway repertory. Auditions are announced in advance and are open to everyone. In addition, other smaller productions may be presented during the course of the year. Many productions are student-directed. The Players won the SGA Phoenix Award in 2010.
THE STAC SINGERS
The STAC Singers present two concert performances each year, a holiday concert in December and a spring concert in April. We perform choral music, acapella pieces and do solo work. The group also performs at other college and community functions. Both of these groups are open to students, faculty, and staff as well as alumni.