STEM EXPLORATION SUMMER PROGRAM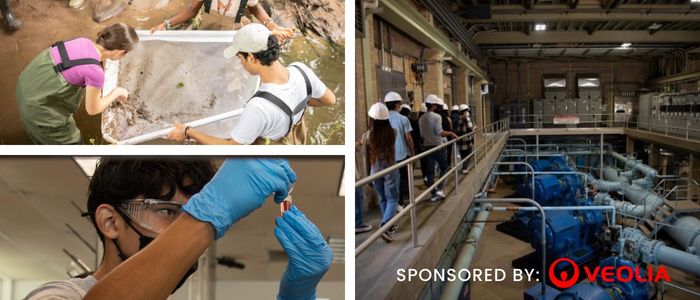 The Summer STEM Exploration Program at St. Thomas Aquinas College is a one-week, overnight summer camp on our campus for rising junior and senior high school students. This camp is made possible through the generosity of Veolia and will be held from Sunday, July 23rd through Saturday, July 29th, 2023.
A key facet of our program's mission is to break down barriers that are often faced by groups that are underrepresented in STEM fields by providing access to a truly immersive STEM experience, expert professors, innovative tools, and college credits, all at no cost to the student.
During the camp, students will be immersed in STEM fields, learning directly from our own Biology, Computer Science, Chemistry, Engineering, Physics, and Mathematics faculty, gaining hands-on experience in our laboratory facilities. The students will also earn 3 college credits.