DIGITAL BADGES
Academic Digital Badges are micro-credentials that allow students to demonstrate mastery of specific skills in addition to their majors and minors. Badges are yet another way to differentiate yourself in the eyes of future employers. Note that these are Academic Digital Badges; the Office of Student Development also offers Digital Badges for their "Outside the Classroom Curriculum" for other sets of skills that do not involve taking classes for academic credit.
HOW ARE THEY USED?
Academic Digital Badges can be placed on a CV, website, or Linkedin profile.
HOW CAN I EARN ONE?
At St. Thomas Aquinas College, Academic Digital Badges are awarded after the completion of a 9 or 12-credit sequence in a specific interdisciplinary area. Currently badges are available in the following areas: Design Thinking, Digital Marketing, Digital Production Skills, Ethical Awareness, Medical Illustration, Social Media Skills, Social Justice, and Entrepreneurship.
Current Badges & Requirements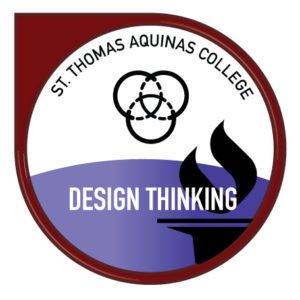 9 Credits
ART 218: Design Foundations
ART 227: Digital Studio
ART 233: Creativity and the Creative Process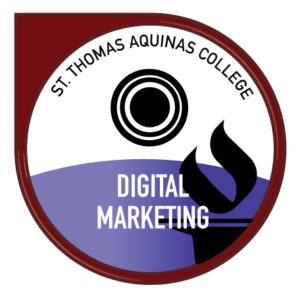 12 credits
MKTG 102: Principles of Marketing
MKTG 200: Digital Marketing
MKTG 330: E-commerce and Internet Marketing
CA/MKTG 340: Social Media Marketing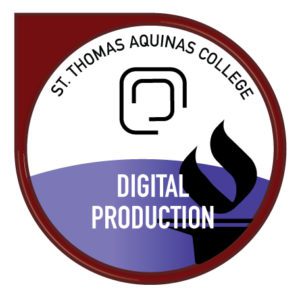 9 credits
CA 221: TV Studio Production I
CA 325: TV Studio Production II
CA 330: Event Based Video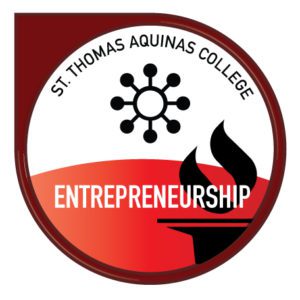 9 credits
MGT 210: Entrepreneurship: Managing the Small Business
MKTG 102: Principles of Marketing
BUSA 205: Business Law I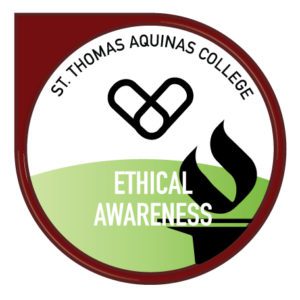 12 credits
PHIL 209: History of Ethics
MGT 317: Business Ethics
RELS 214: Theology and Social Justice
CS 320: Ethics in a Technological Society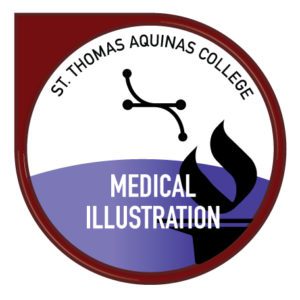 12 credits
BIO 150: Essentials of Anatomy and Physiology
ART 205: Drawing Skills and Processes
ART 332: Figure Drawing
ART 407: Conceptual Drawing Portfolio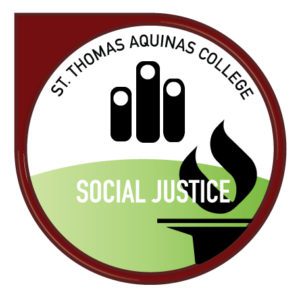 12 credits
RELS 213: Religion, Race, and Social Justice
RELS 214: Theology and Social Justice
RELS 215: Religion and Capitalism
RELS 309: Religion, Gender, and Social Justice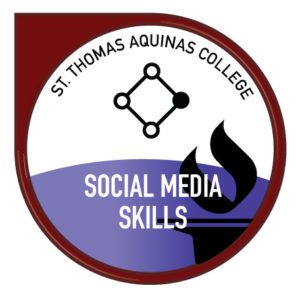 12 credits
CA 213: Content Development for Public Relations
CA 340: Social Media Marketing
ART 227: Digital Studio
ART 335: Web Design